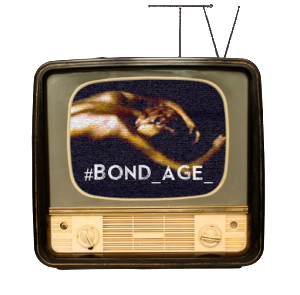 With the pilot episodes of Man From UNCLE firmly behind us, #Bond_age_TV now heads into the series proper, starting with season 1.
It was never my intention with these live tweets to do every single episode of the show, as that would be too time consuming. My plan is to focus on the two-parter episodes from the series, as those were the ones which were later redone as feature films. Season 1, however, had no two-parters. Instead, the feature films were made from the Solo pilot (featured last session), and from episode 8 of season 1, "The Double Affair" (released as "The Spy With My Face" in 1965.) So "The Double Affair" was always on the program. Joining it this week on the #Bond_age_TV live tweet session is the episode that immediately followed it, "The Project Strigas Affair."
"The Project Strigas Affair" is notable for its guest cast, which included William Shatner and Leonard Nimoy working together almost two years before Star Trek. So, this Wednesday, I hope you'll join #Bond_age_TV in live tweeting these fun episodes starting at 9pm EST, using the hashtag #Bond_age_TV.
Join us for the Man from UNCLE live tweet for Season 1.