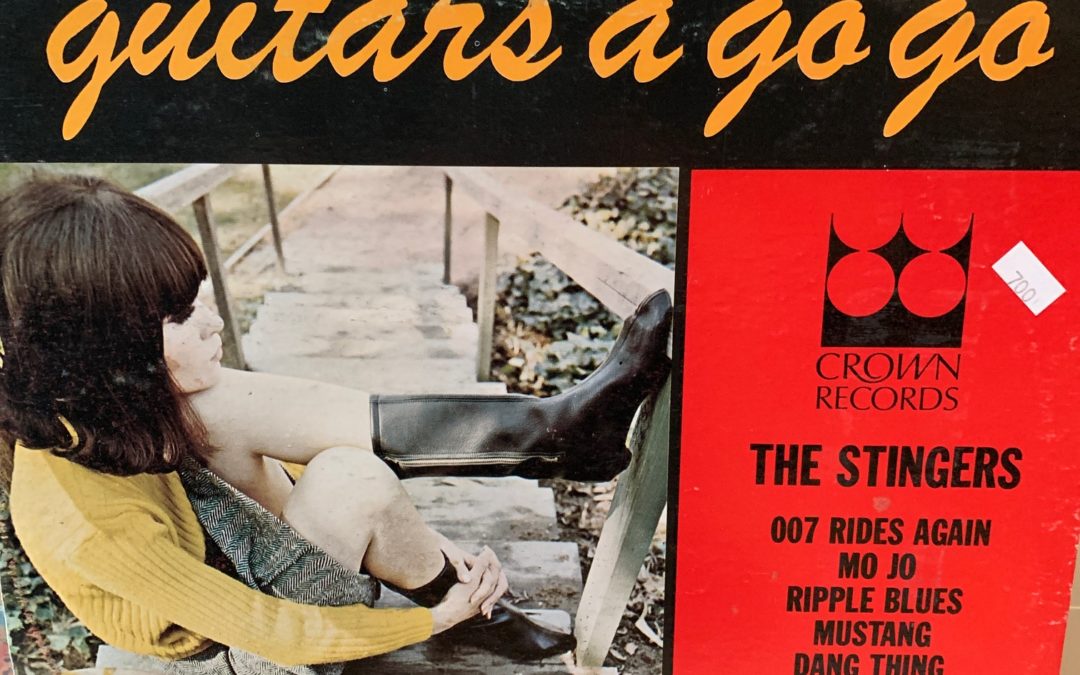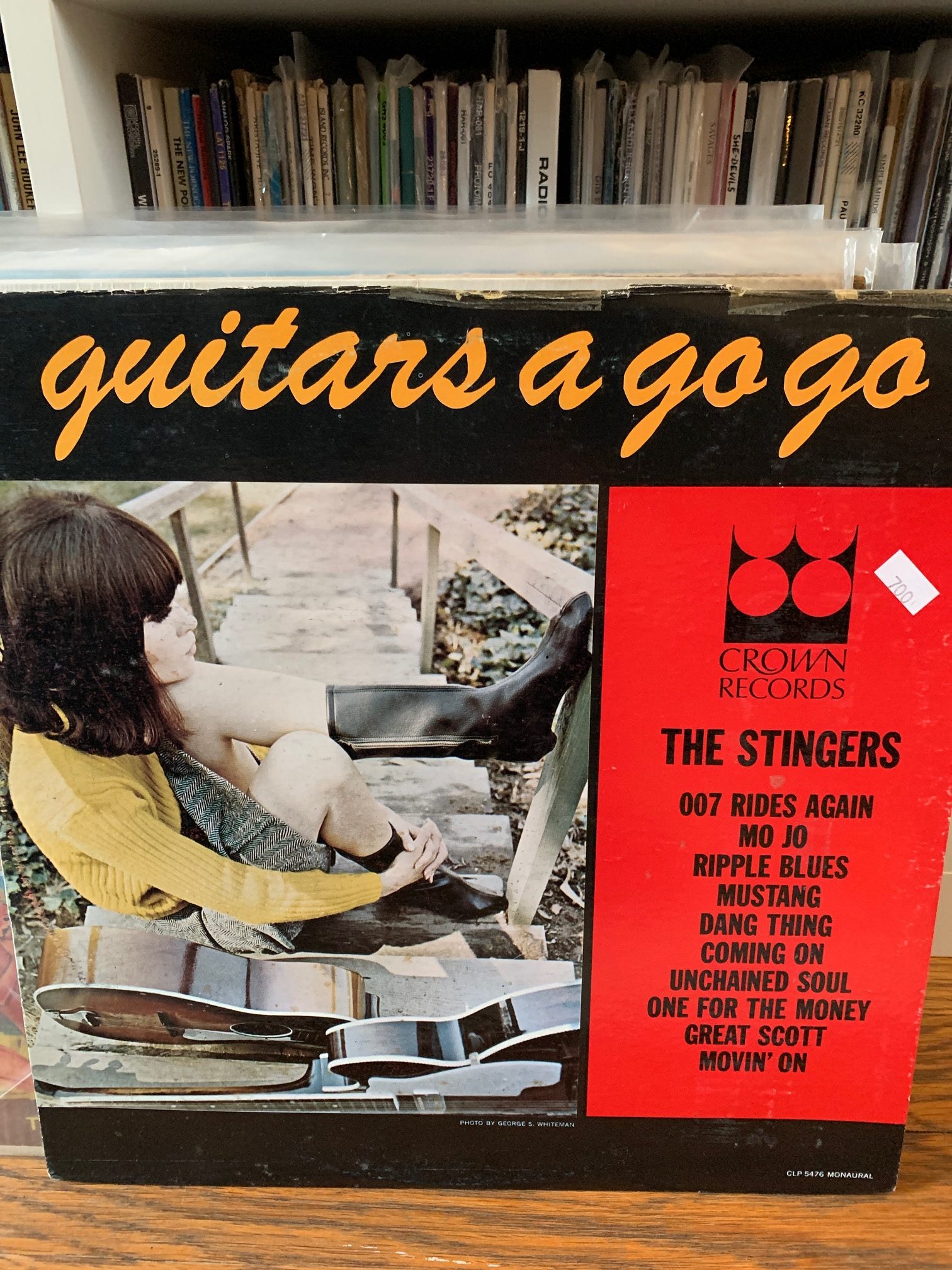 It's been awhile since I pulled an oddball piece of Bond-related vinyl from the shelf and shared it with #Bond_age_ fans. With the Christmas season upon us, I figured I'd rekindle the tradition with the first record I pulled off the "Bond oddities" shelf.
The Stingers – Guitars A Go Go
Today's offering has ever so little to do with James Bond, except for the title of the first track on the album. Sonically, you might be able to pick out some actual 007-inspired guitar licks, but… then again maybe not. I'm sharing this record because it's swinging surf guitar from the 1960's by a band The Stingers.
"The Stingers" was really just a pseudonym for Los Angeles-based session guitarist Jerry Cole. He churned out cheapie records for Crown Records throughout the 1960's and played on a few tracks you might recognize like The Byrds' "Mr. Tambourine Man" and Nancy Sinatra's "These Boots Were Made for Walking." He also appeared in fits on the Beach Boys' Pet Sounds. 
Jerry Cole passed away in 2008, but left a significant mark on the music business whether you knew his name or not. From his discovery by Bobby Darin all the way to his appearances in TV show bands for the likes of Andy Williams, Sonny & Cher, Laugh-In and Dick Van Dyke. Elvis Presley. Isaac Hayes. Frank Sinatra. Lou Rawls. Ray Charles. You name a great artist — he probably played with them all.
When adding this record into my Discogs profile that there was indeed a Guitars a Go Go Vol. 2. Maybe one day I'll track that one down, too.
The Stingers – "007 Rides Again"
Download The Stingers – Guitars a Go Go (right click, save as)
Have a Merry/Happy Surf Guitar Christmas! We'll post some more in 2019.