#Bond_age_TV on Vinyl: Vol 1. – Hugo Montenegro, The Man from U.N.C.L.E.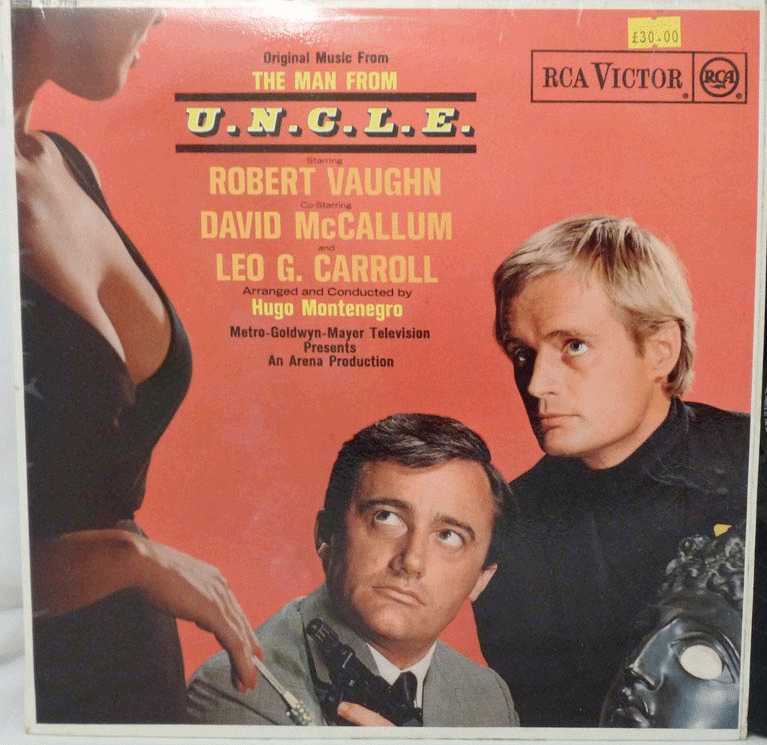 With another #UNCLEtweet upon us tonight, I thought I'd give everyone a little present.
This morning I ripped my copy of The Man from U.N.C.L.E. vinyl — which, by the way, is in pristine condition. It's a snazzy, jazzy compilation of pop arrangements based on the Jerry Goldsmith scores from the first and second seasons of U.N.C.L.E. Even though this isn't a straight up score, it's still a fun compilation. For the legit score, you'll have to visit screenarchives.com for the brilliant limited edition CD set.
Hugo Montenegro, The Theme from The Man from U.N.C.L.E.: