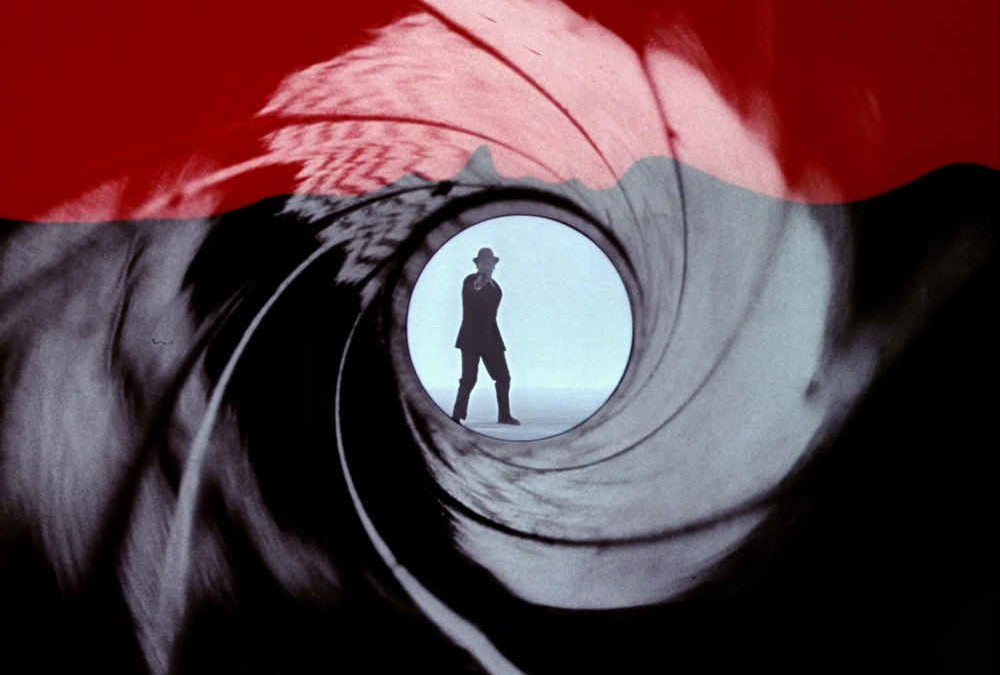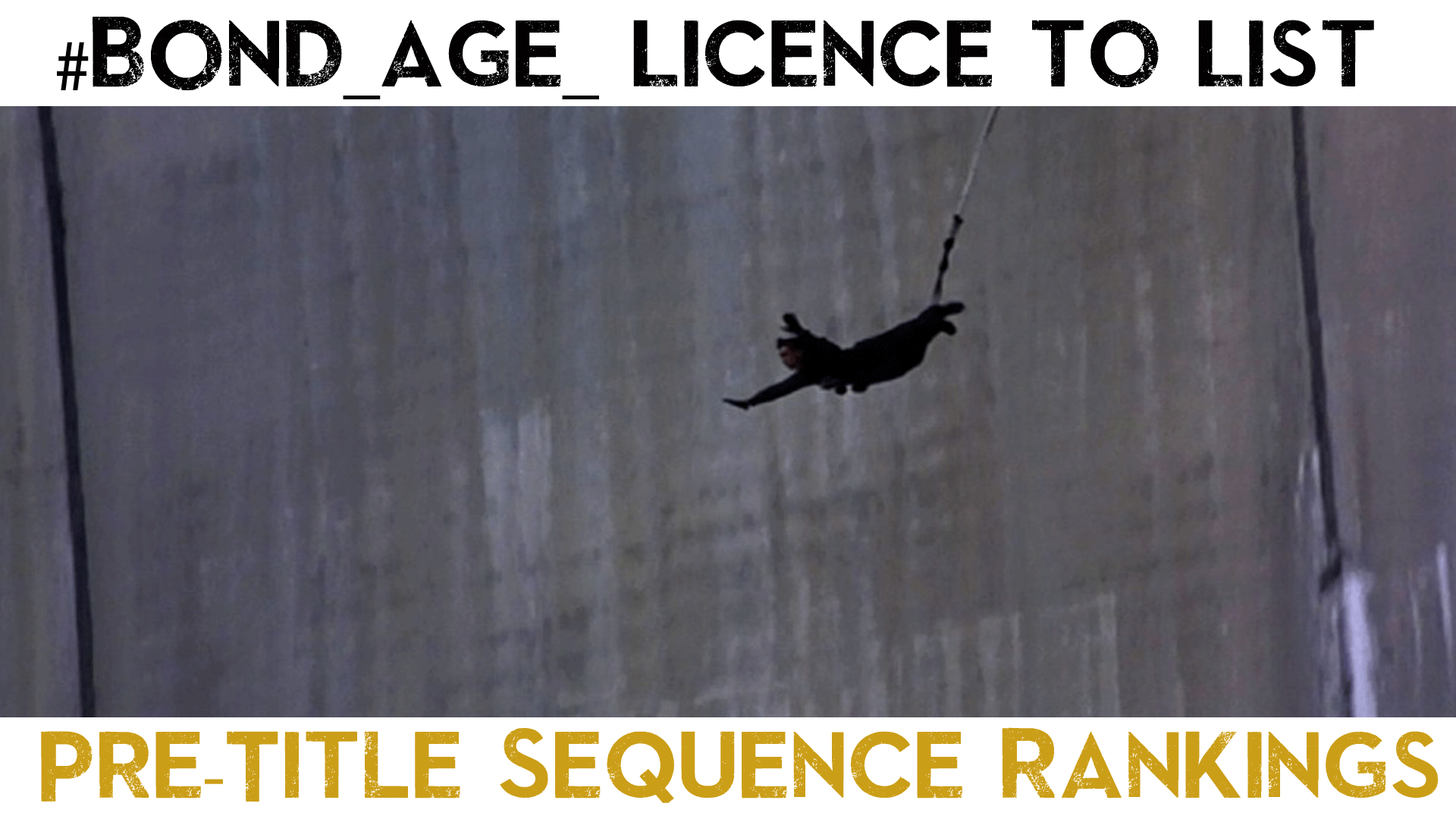 We've been delinquent on our list-making. Our apologies. I blame Spectre for anything that's gone haywire at #Bond_age_. I'm sure Waltzfeld had something to do with the fact that we started making this list more than a year ago and it's just now seeing the light of day. Or at least he'd like to tell you he thought of it first.
James Bond pre-title sequences hold a special place in the hearts of Bond fans. They often stand out as distinct short films, going as far as to enhance the memory of lesser Bond entries. How often does The World is Not Enough immediately inspire a comment that's something like, "That movie, I dunno, but the pre-title sequence, though!" It's a rough estimation of a conversation that is probably happening right now out there on the Interwebs.
As always, we compile the rankings by soliciting a list from each of the #Bond_age_ contributors. Joining Krissy, Greg and myself for this list is Eric on his maiden Licence to List voyage. We took the average of all four of our rankings to come up with the list below. So if you take issue, with something, remember… we're all Spartacus. But if you take *great* issue, it was the newbie's fault.
If you have a suggestion for a future List, leave a comment at the bottom of this list and we'll tackle it in a future episode of Licence to List.
---
#Bond_age_ Licence to List: Pre-Title Sequences

24. Diamonds Are Forever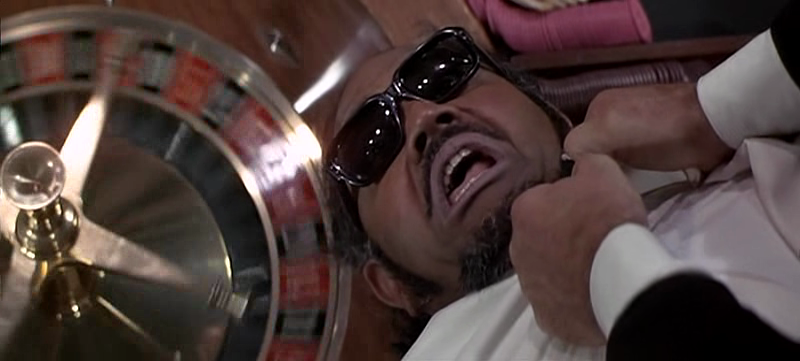 Vitals:
Highest Rank: Greg, Krissy, Jay (23)
Lowest Rank: Eric (24)
Jay: We're pretty much united in our agreement that this is the worst James Bond pre-title sequence. It's just so frustrating to watch the way that the Bond producers immediately rebelled against the relative failure of On Her Majesty's Secret Service with this as the reaction to dead Mrs. Bond. Tracking down the most notorious and secretive criminal mastermind only requires a gruff demeanor and a bikini top. IT'S JUST SO DUMB. ALL OF IT. SO. DUMB. 
23. A View to a Kill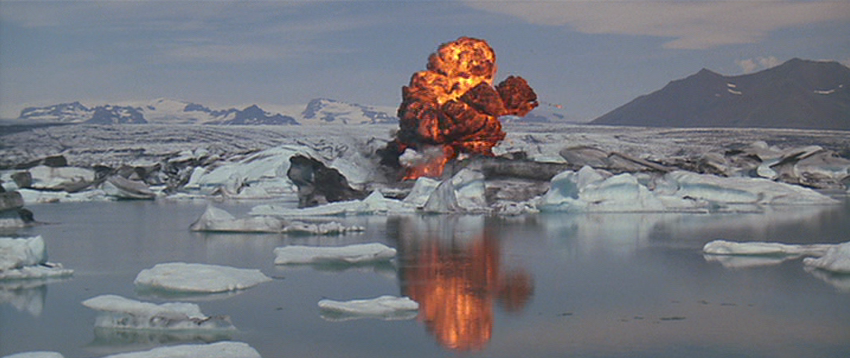 Vitals:
Highest Rank: Greg (19)
Lowest Rank: Eric (23)
Greg: By the time AVTAK came out, I had been a Bond fan for several years. I'd watched a lot of the previous movies a number of times, but I'd never seen a Bond movie first-run until AVTAK (I did see Never Say Never Again two years earlier, but that's only because I thought there was no way in hell I'd be allowed to see a movie called Octopussy at my age then). So when I speak of the pre-titles sequence of AVTAK, I speak of it fondly. It is by no means the best pre-titles sequence out there, but it was my first experience of Bond on the big screen, so it has a sentimental placing on my list.
22. You Only Live Twice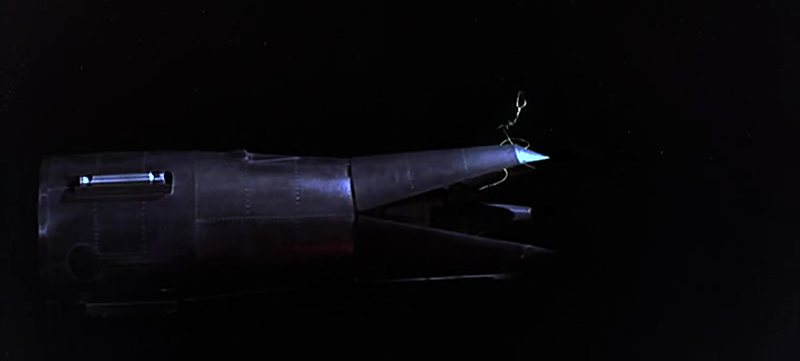 Vitals:
Highest Rank: Eric (18)
Lowest Rank: Krissy (22)
Eric: The capture of the space shuttle is probably better than all of Moonraker combined and then Bond gets shot. What's the connection? Who cares? It's the birth of the absurd Bond film!
21. Moonraker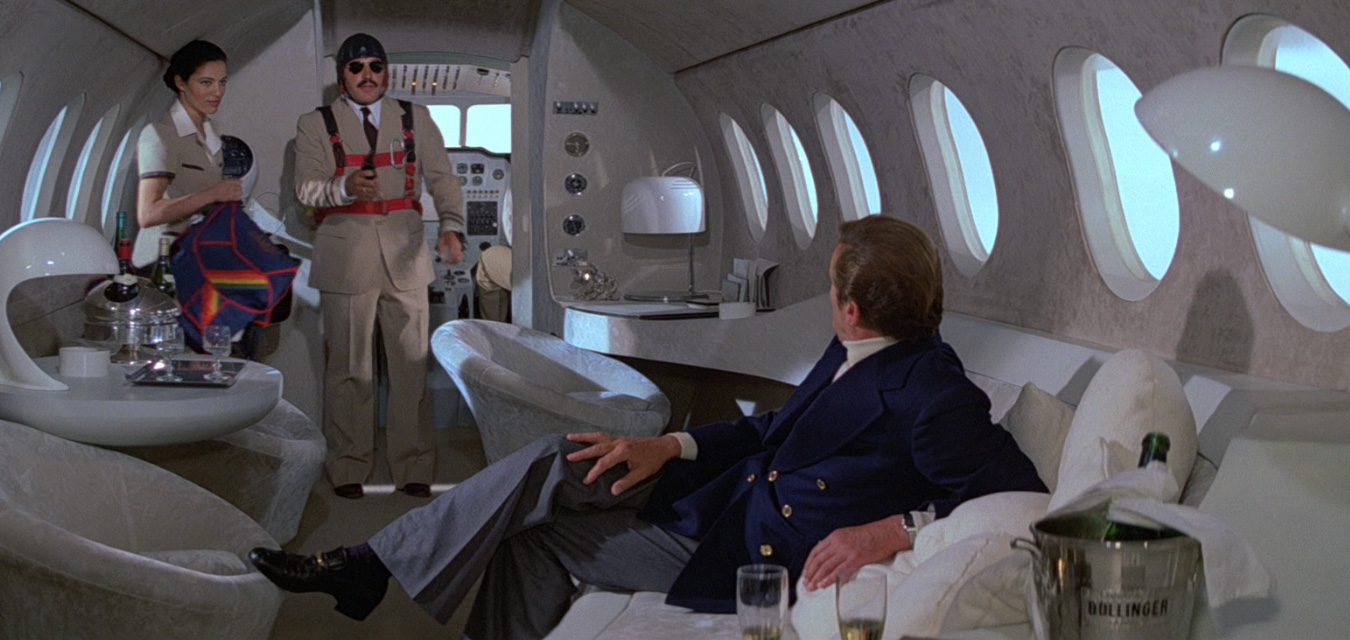 Vitals:
Highest Rank: Jay (16)
Lowest Rank: Greg (22)
Jay: I drew the short straw on this one. Let's just call it a spectacular skydiving stunt buoyed by some brassy Barry-tones and move on with the countdown. Can I just ask how and why it ends with a sort of circus net and drum roll? The gimmick is the return of Jaws. And we settle for that and a stunt rather than actually executing something remotely memorable. Kudos to those skydivers, though. 
20. Dr. No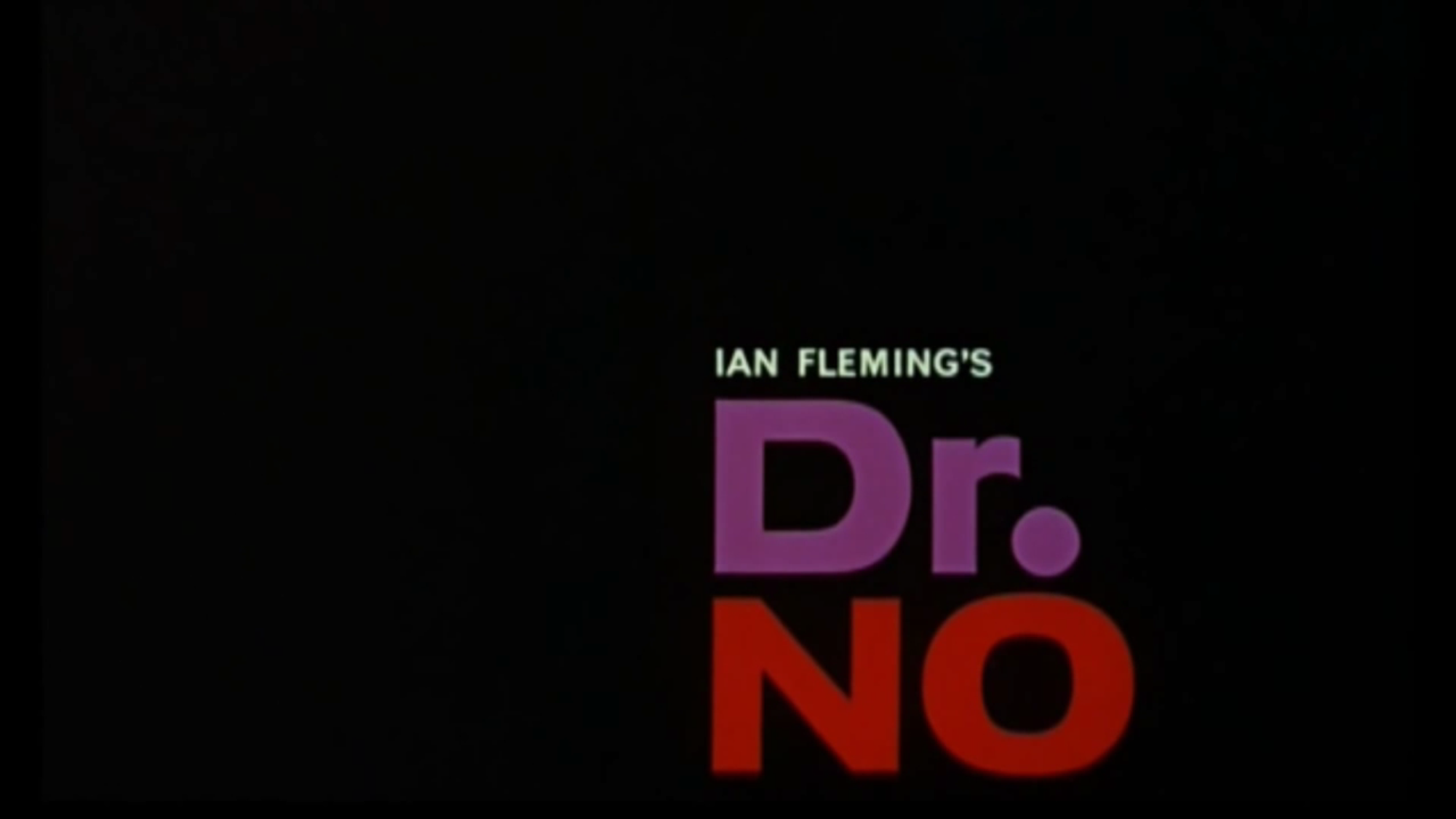 Vitals:
Highest Rank: Greg (5)
Lowest Rank: Krissy, Jay (24)
Greg: In my blurb for FRWL, I mentioned how Dr. No has no pre-titles sequence. How then, you may ask, can I write a blurb about Dr. No's pre-titles sequence? The answer is quite simple: Dr. No did have a pre-titles sequence; just not where you expected it to be. By going with Dr. No as the first Bond film (after their attempts to do Thunderball initially fell through), the producers made it clear that the villains were going to play as important a part in the series as Bond. To that end, we come out of the credits into a chilling scene where two MI-6 operatives are brutally murdered, and as the music swells, we're introduced to both the main villiain and his lair (but only as file names). This is a perfect example of what a great Bond pre-titles sequence can be; it's just no one thought of the idea of actually putting it before the credits.
19. Octopussy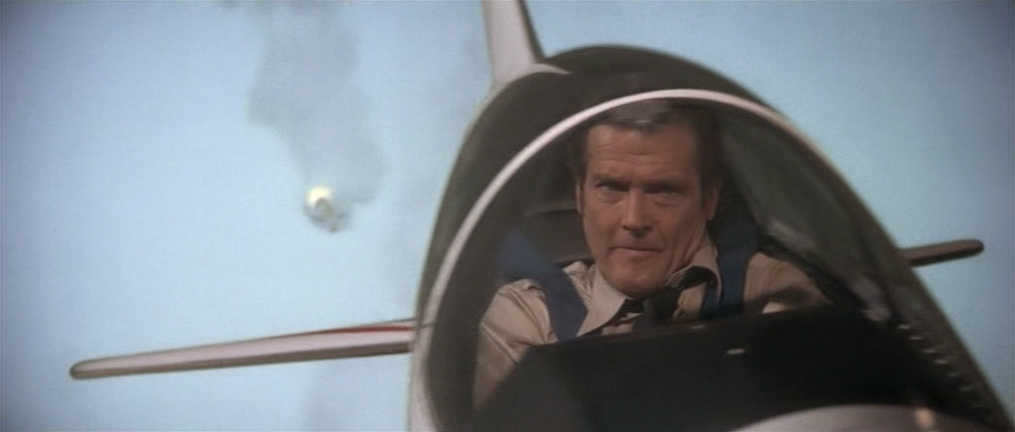 Vitals:
Highest Rank: Jay (9)
Lowest Rank: Eric (22)
Jay: Easily the best thing about Octopussy. I'm appalled that it ranked this low on our countdown. I blame Eric. Hell, I should have ranked it more highly, myself. A Party Moore special loaded with humor and ridiculous action spectacle. It begins with a so so good-bad Toro "Load of bull" pun followed by the application of a porn star mustache. This introduces the beautiful setup of the "So you're a Toro, too" gag when he meets the real General Toro. A captured Bond gets carted away, which allows us to ogle some lovely lady stems and witness a horse's ass fall away to reveal an Acrostar Minijet! BEHIND THE FAKE HORSE BUTT! The best aerial Bond action this side of Little Nellie. I KID. The Acrojet makes Little Nellie look like a Cracker Jack toy.
18. For Your Eyes Only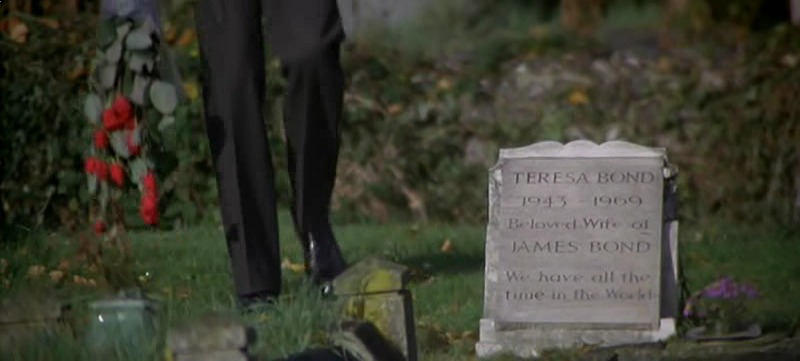 Vitals:
Highest Rank: Eric (8)
Lowest Rank: Jay (19)
Eric: Moore is in top form here. A solemn cold open featuring a visitation to Tracy's grave. The measure of solace achieved through (one might say a quantum…) vengeance on a Blofeldian man in a wheelchair with a white cat. Party Moore actually looks pretty athletic in this late-era Moore. I'm relieved he didn't drop the cat down the smokestack.
Counterpoint Jay: Conceptually I love the reason this scene exists. As a piece of the movie it's so disjointed that I had to dock it a few points. 
17. The Man with the Golden Gun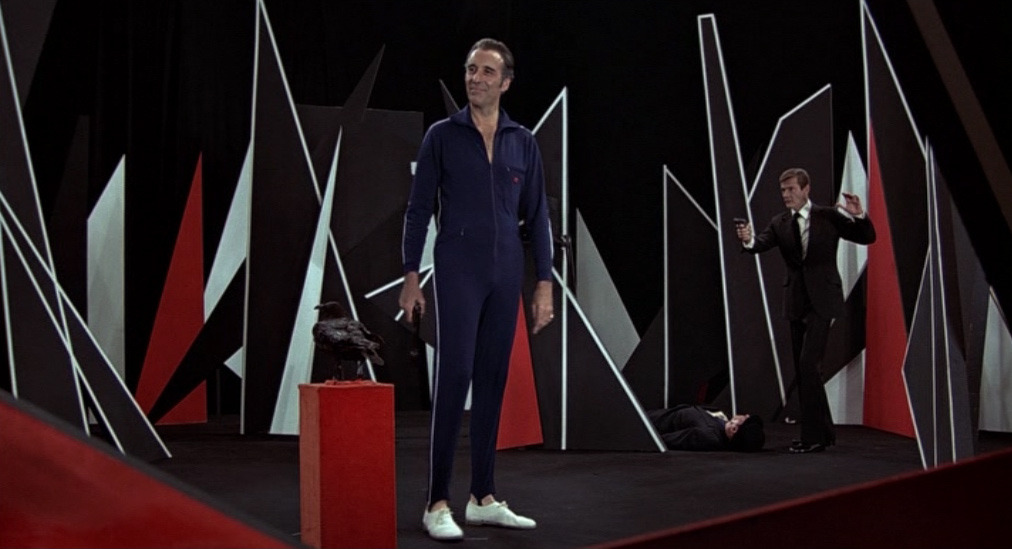 Vitals:
Highest Rank: Greg (7)
Lowest Rank: Eric (20)
Greg: While Bond is usually the focus of the pre-titles sequence, when your Bond villain is being played by Christopher Lee, you make damn sure he gets as much screentime as possible. To that end, the pre-titles sequence to MWTGG does a fantastic job of establishing Scaramanga's world. His relationship with Nick Nack is made clear immediately, and all the credit has to go to Lee and Herve Villechaize, who do a phenomenal job of showing the menace inherent in both characters. A fantastic opening.
16. Thunderball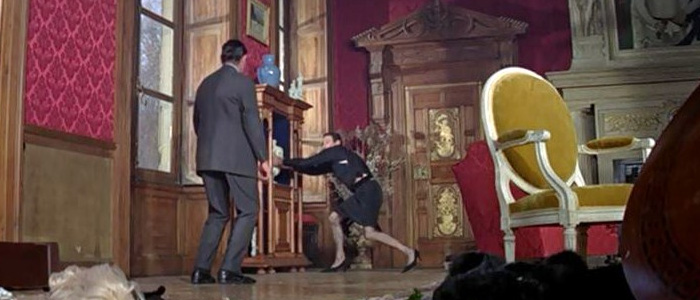 Vitals:
Highest Rank: Greg (12)
Lowest Rank: Eric (17)
Greg: If I were to compile a list of the best opening shots on a Bond film, I would be hard pressed to think of any better than the opening shot of Thunderball, where we see a coffin draped in a cloth with the initials JB on it. No Bond fan would seriously expect the JB to stand for James Bond, but then you never can tell sometimes. This great opening shot then leads us into a great pre-titles sequence in which Bond, very much alive, takes out one of the operatives of SPECTRE, introducing us to another key (if controversial) creation in the Bond mythos. 
Agreeable Jay: Plus it inspired a classic and quotable Austin Powers gag. 
15. Die Another Day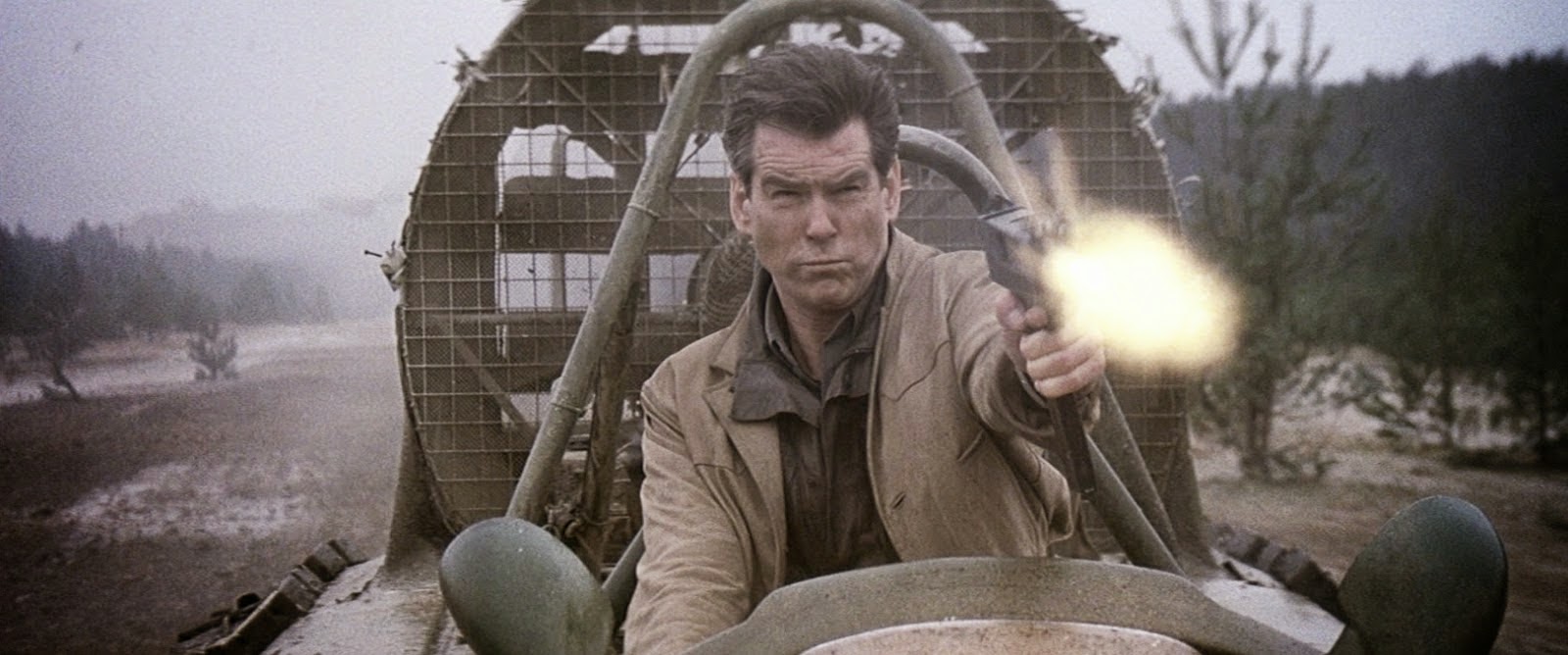 Vitals:
Highest Rank: Krissy, Eric (13)
Lowest Rank: Greg, Jay (14)
Jay: I ranked this 14th, but the distaste for the whole film might have docked it a few points in any tossup choices. The pre-title teases some of the silliness that would come later, but by no means is this any more absurd than the opening of The World is Not Enough. Any movie that utilizes hovercrafts and land mines deserves some respect bringing out the B-team of military-grade weaponry. 
14. Licence to Kill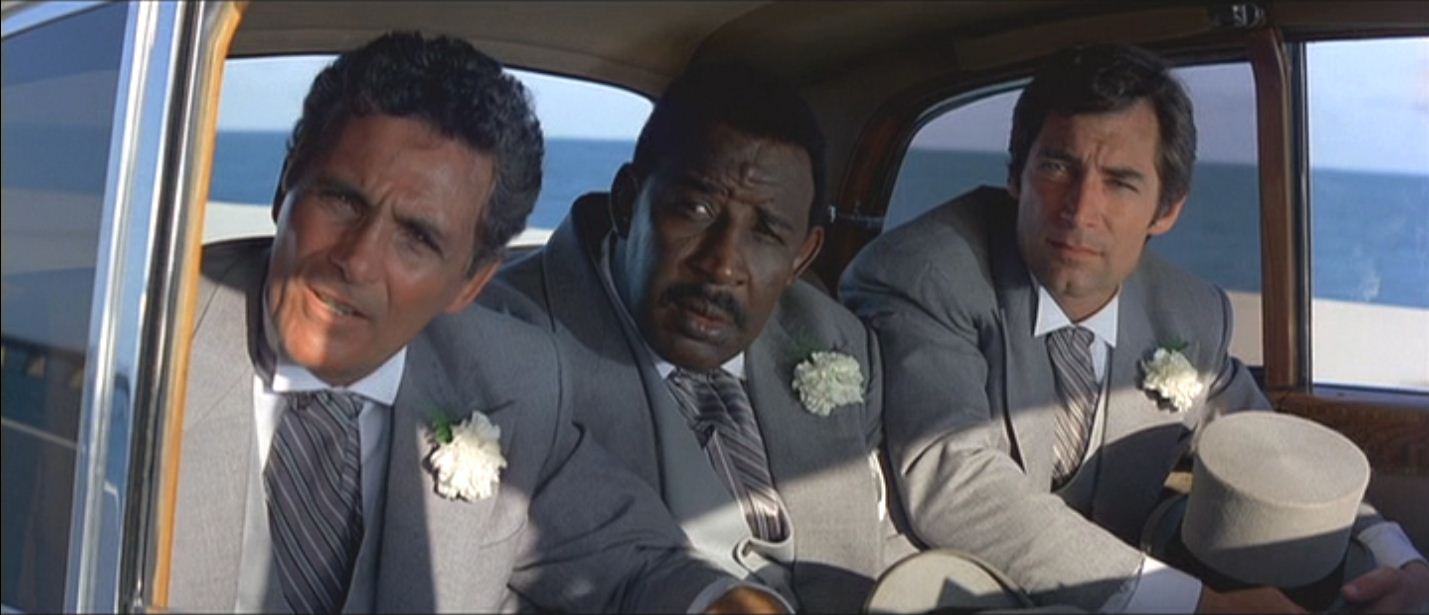 Vitals:
Highest Rank: Krissy (6)
Lowest Rank: Jay (17)
Jay: While I love Licence to Kill unironically, I really only enjoy the Smolder bridegroom slo-mo ironically. All of this feels like a bad mismatch of the A-Team and Miami Vice and Magnum, P.I. My point being that it feels like a cool finale to a 1980's TV cop drama, not the pre-titles to a James Bond movie. 
13. Live and Let Die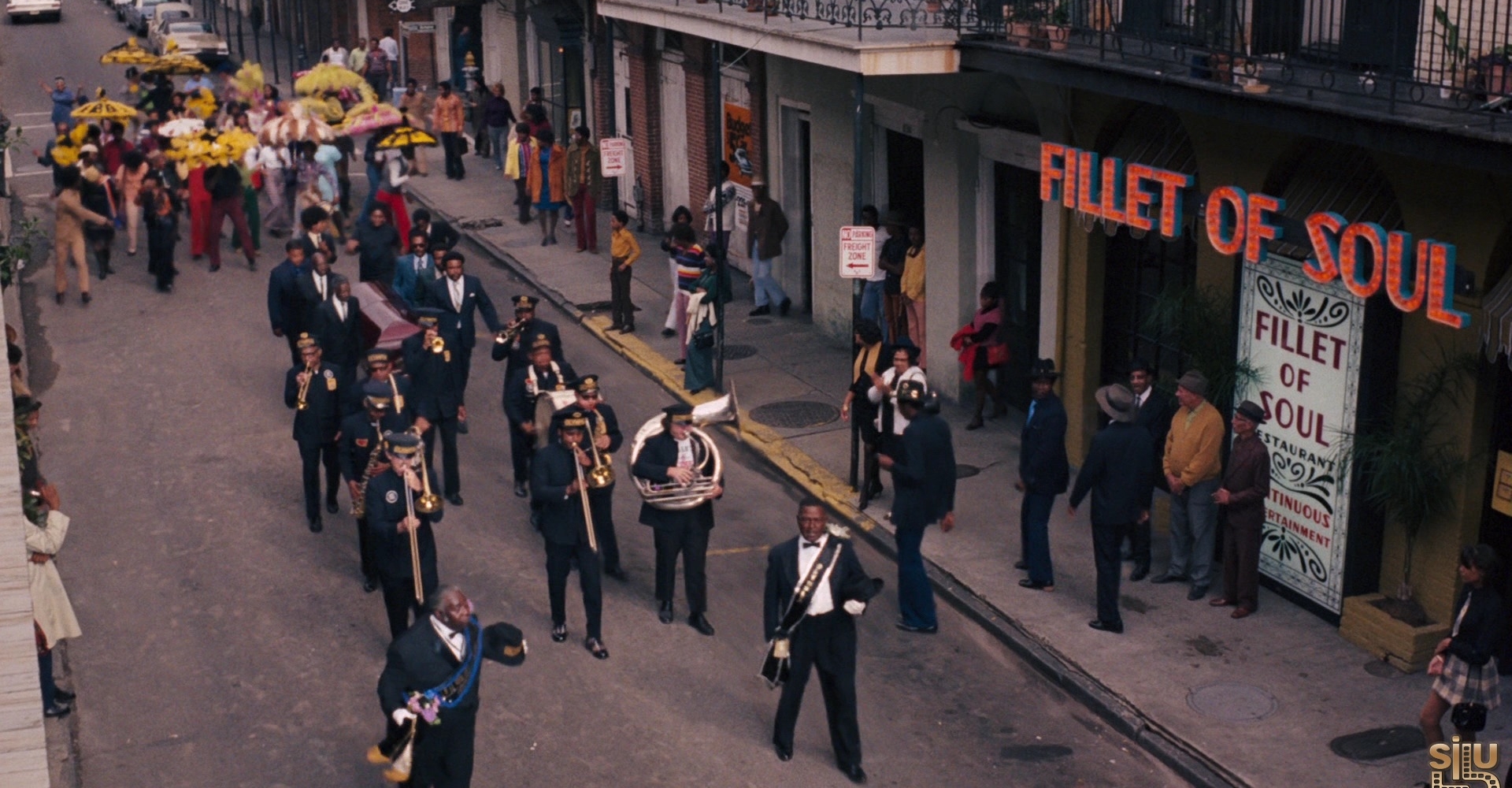 Vitals:
Highest Rank: Eric (4)
Lowest Rank: Jay, Krissy (20)
Eric: A solid opening sans Bond that catalyzes a mystery and causes some creative kills. It lends the film some gravitas that it doesn't actually earn, but it's cool to see the world of MI6 without Bond.
Counterpoint Jay: When I can't immediately recall the pre-title attached to a movie that's generally a bad sign. There's something about this particular pre-title that doesn't stick. It does seem like the trend with these first two Moore movies was to remove Bond from the pre-title in order to establish malice. That's a nice concept, but The Man with the Golden Gun offered me something memorable about the villain. This? This is just a scene. Fun. But just a scene.
12. Quantum of Solace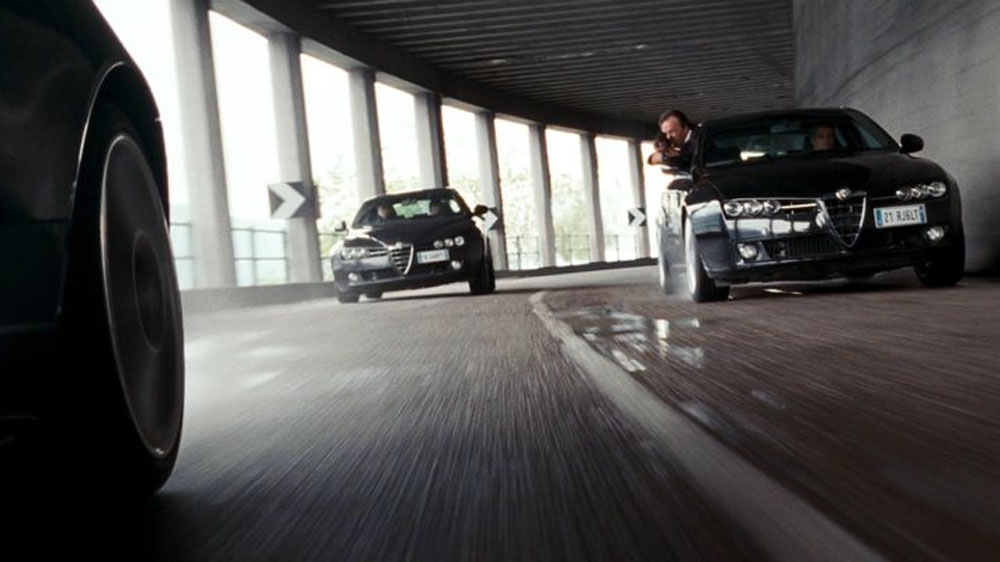 Vitals:
Highest Rank: Greg (3)
Lowest Rank: Eric, Jay, Krissy (15)
Greg: QoS is an anomaly among Bond films. It's the first Bond film to carry the action directly from the previous Bond film into the next. A long establishing shot zooming across a lake, we have no idea where director Marc Forster is taking us. As we zoom in, we're then moved straight into the action as we find Bond in the middle of a frantic car chase as he is bringing the wounded Mr. White, shot by Bond at the end of CR, to an interrogation session with M. It's a great sequence, but one wonders how Mr. White managed to survive all the bullet holes they shot into Bond's car.
11. Skyfall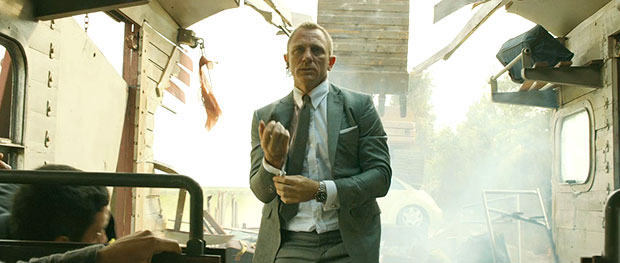 Vitals:
Highest Rank: Jay (6)
Lowest Rank: Greg (16)
Jay: There's something about this opening that feels more off-the-rails than other Bond movies. Call it an air of danger, of unpredictability. Moneypenny becomes part of that equation because we're seeing her for the first time in the Craig era — and out from behind the desk. Despite the shirt cuff swagger that Craig serves up as he leaps onto the train, we never really feel like he's in control. There's a blissful thrill of seeing Bond in complete control during the pre-title — see Tomorrow Never Dies, but there's also something visceral and shattering about the pre-titles in which he's been kicked in the teeth. As a viewer, you're put off balance, dying to know what the hell happens next and the movie cuts to the title credits, like self-enforced "to be continued…" This imbalance is something that Skyfall nails. Die Another Day nailed it too, mind you, so it's not exactly quality proof-positive. 
Counterpoint Greg: I'm used to finding good things to say about the Bond pre-titles sequences, but for Skyfall I've been tasked with critiquing it. It's hard to fault it for its action, because it's got lots of lovely moments in it. It features one of the most brutal fights Bond's ever had, and we witness a mission go very bad very quickly. If I have to find fault with it, then I think the fault lies in the fact that the reason the mission goes bad is because of Moneypenny. Up to this point, Moneypenny had been the one character missing from Craig's run as Bond, and for the producers to attempt to give her a backstory is commendable. However, having her backstory be "accidentally shot Bond on a mission and retired from field duty to work as M's secretary" does the character a great disservice, I think.
10. On Her Majesty's Secret Service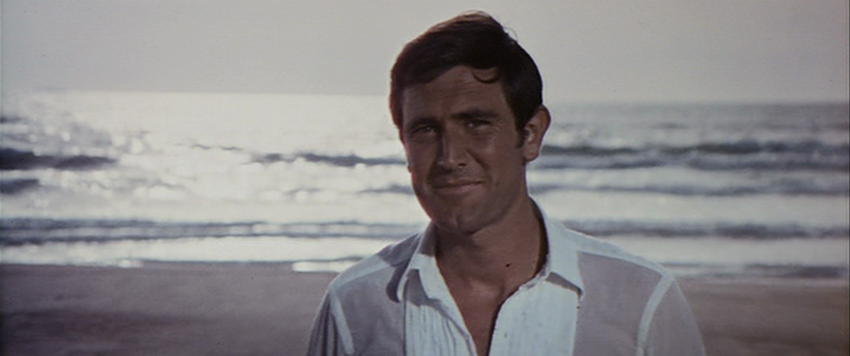 Vitals:
Highest Rank: Greg (6)
Lowest Rank: Eric (16)
Greg: OHMSS marks the first time that a new Bond would be introduced in the pre-titles sequence (Connery didn't get a pre-titles sequence until FRWL, and Moore wasn't introduced until after the credits in LALD). Given the uncertainty after Connery's departure, I believe a decision was made to remind people that Connery or no, Bond was still Bond. To that end, the pre-titles of OHMSS serves us well, giving us views of M and Moneypenny and the world Bond left behind. Then it adds to the mix the lovely Diana Rigg, some fighting, and then the introduction of George Lazenby as Bond. Connery is still very much on their minds, however, as Lazenby's "This never happened to the other fellow" aside to the camera shows.
Agreeable Jay: Breaking the fourth wall straight out of the gate in the post-Connery era announced they'd changed the game. Inventive and boldly creative tactic.
Save
9. From Russia With Love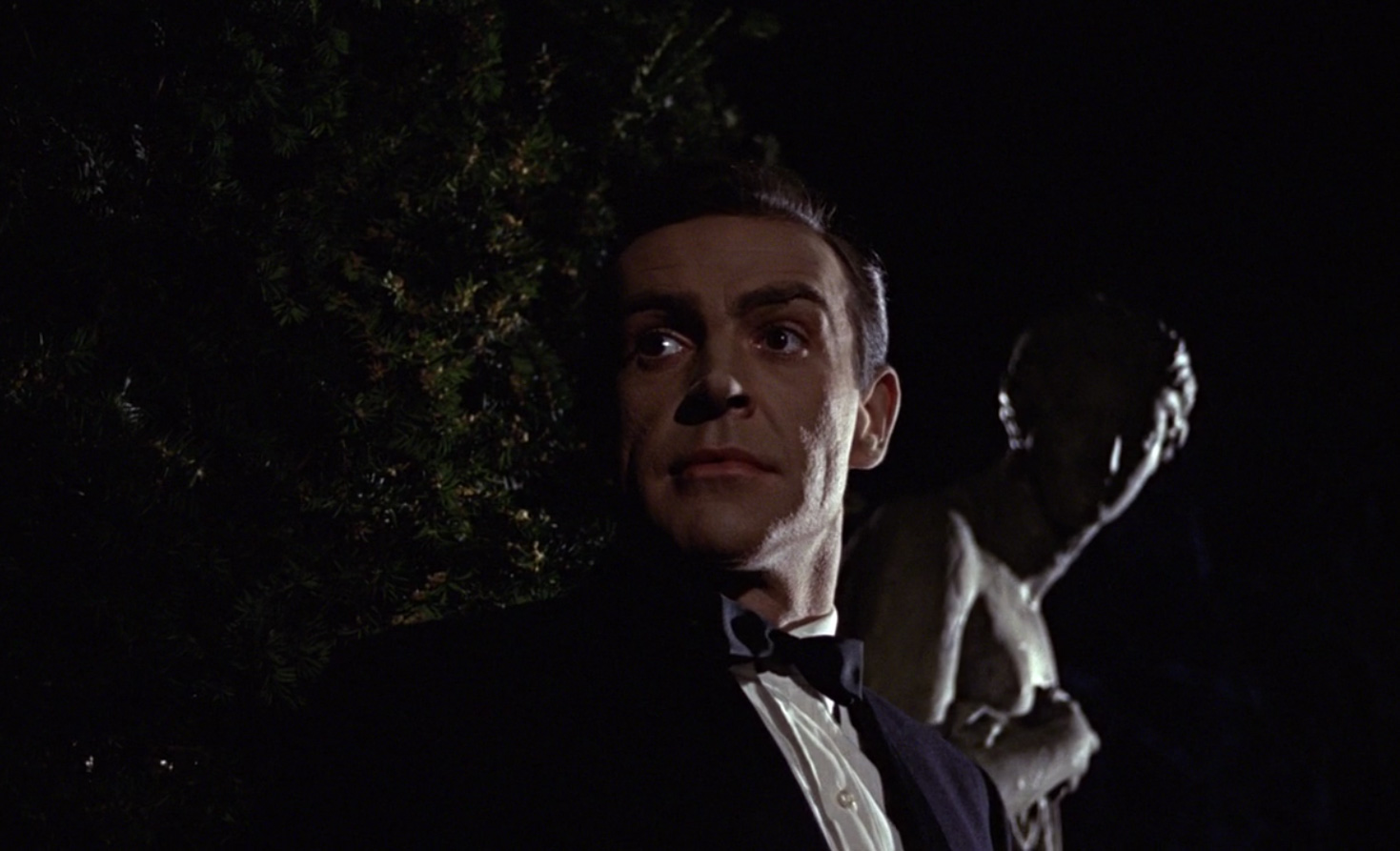 Vitals:
Highest Rank: Greg (9)
Lowest Rank: Jay (12)
Greg: The pre-titles sequence that started it all. When Dr. No came out, there was no pre-titles sequence. So where the idea came from to begin the second film with a brief taste of the action, I have no idea. Whoever came up with it, though, have to be congratulated on adding a key element to the Bond formula. And they did it with such style, too; it helped set up the film's enemies quite nicely in a tense set-piece that really plays with the viewer's expectations.
SaveSave
8. Spectre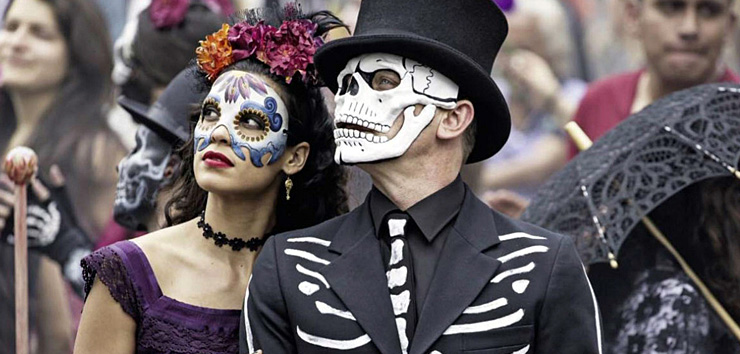 Vitals:
Highest Rank: Eric (5)
Lowest Rank: Greg (17)
Eric: Just watch this pre-title sequence. Seriously, just the opening only. Maybe the song portion if you're into tentacle erotica, but this is really all you need. It's well shot. Craig is at his best when he swaggers. Don't worry about the rest of movie. 
Save
7. The World is Not Enough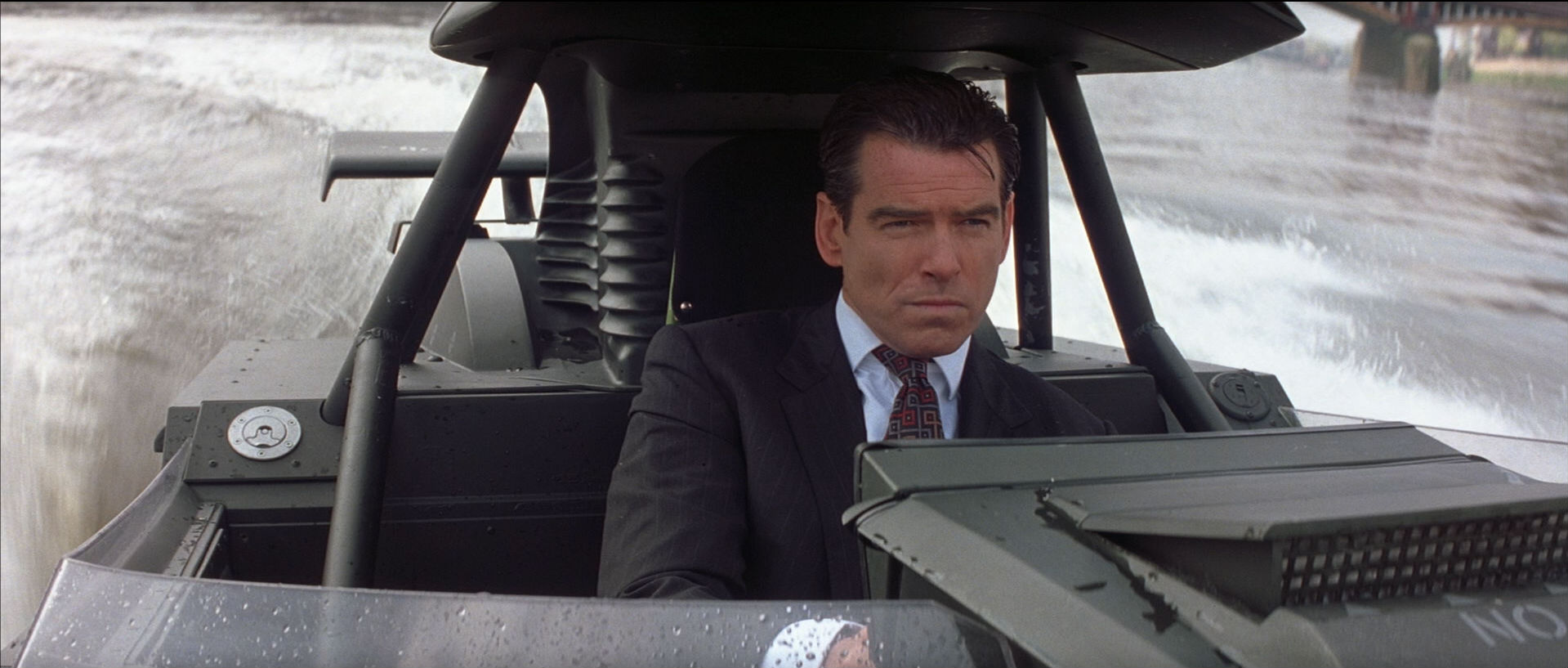 Vitals:
Highest Rank: Eric (7)
Lowest Rank: Jay (11)
Eric: This Brosnan pre-title sequence feels most classic. This pre-title mini-movie sets the stage for Brosnan's best performance. He runs the gamut of emotions from swagger to despair. What's also cool about this one is that Bond actually loses.
6. Tomorrow Never Dies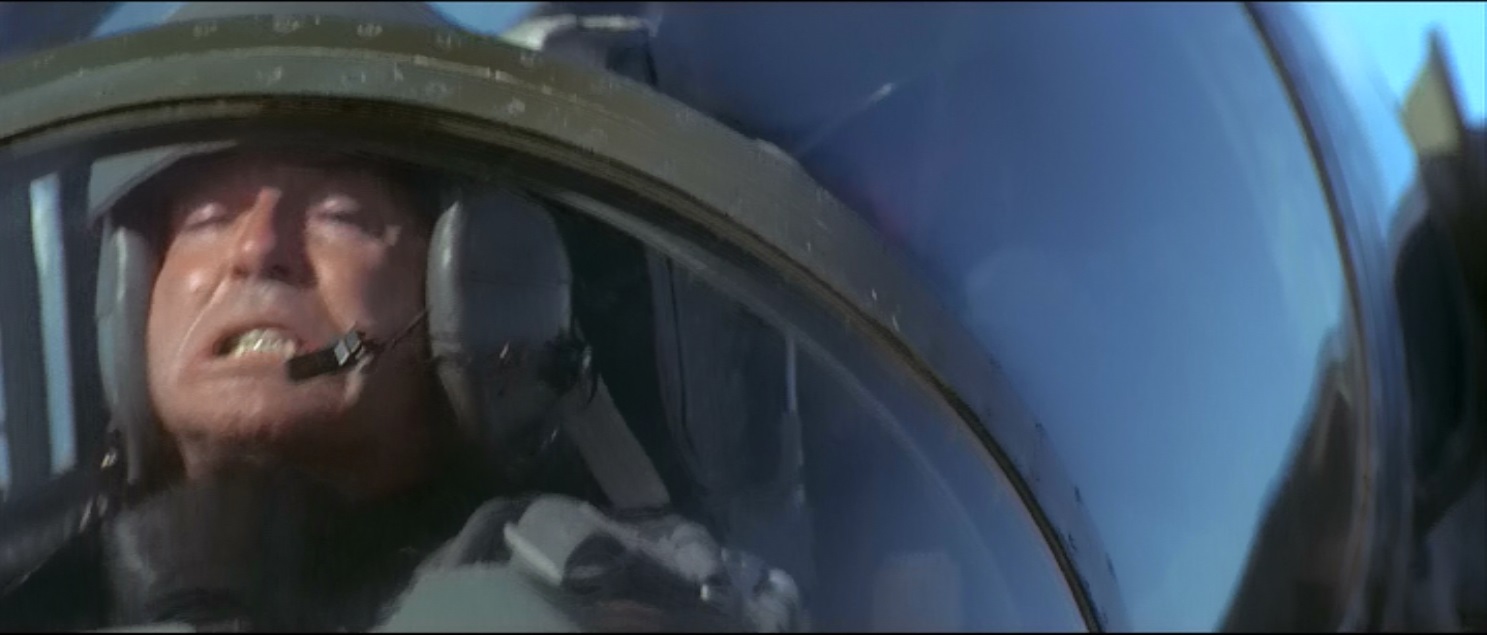 Vitals:
Highest Rank: Jay (5)
Lowest Rank: Greg (11)
Jay: For me this opening is all about the debut of David Arnold's sonic palette. "White Knight" is a damn fine introduction that escalates the intensity of this second Brosnan open. Brosnan at his cocky best with a terrific action beat to open Bond's best pure action film. The TND pre-title sets the tone for the entire movie and Arnold paves the way.
5. Goldfinger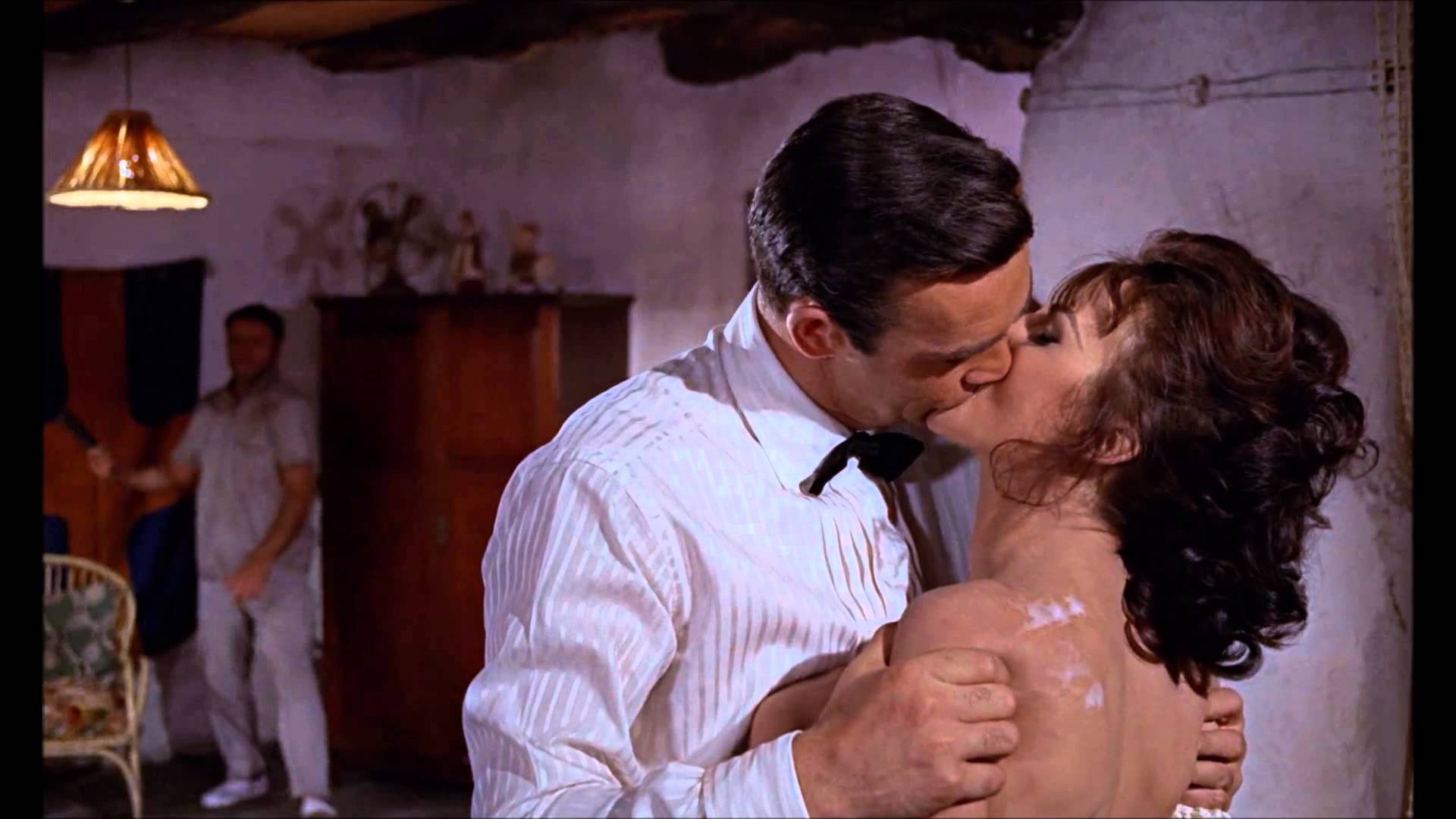 Vitals:
Highest Rank: Krissy (2)
Lowest Rank: Greg (13)
Jay: Welcome to the certifiable classics of James Bond pre-titles. The Top 5. And somehow Goldfinger barely sneaks in. SHOCKING. POSITIVELY, SHOCKING. From Russia With Love initiated the pre-title. Goldfinger made it permanent. Iconic images, timeless one-liners and Bond doing actual spy work made this the Gold-standard. Every Bond that came later had at least attempt to match this. And apparently a few managed…
4. GoldenEye
Vitals:
Highest Rank: Jay (1)
Lowest Rank: Eric (12)
Jay: Second best Bond reveal? Feel free to argue this at home. Brosnan arrives in 1995 with a cocky swagger and just inhabits Bond like he's been the model all along. Say what you will about the films themselves, but Brosnan understood the character and Bond tenuous place in the 1990's pop culture landscape. Goldeneye nailed it. But even more so than that, Goldeneye nailed the pre-title sequence with a mind-melting bungee jump and a heavy dose of character. 
Counterpoint Eric: Fluffy's slambang debut. He's partnered with Sean Bean (in one of his many cinematic reincarnations). He shoots up a factory and drives a motorcycle off a cliff and gets in a plane. How much power is in that hair? Is he channeling his Remington Steele Days?
3. The Spy Who Loved Me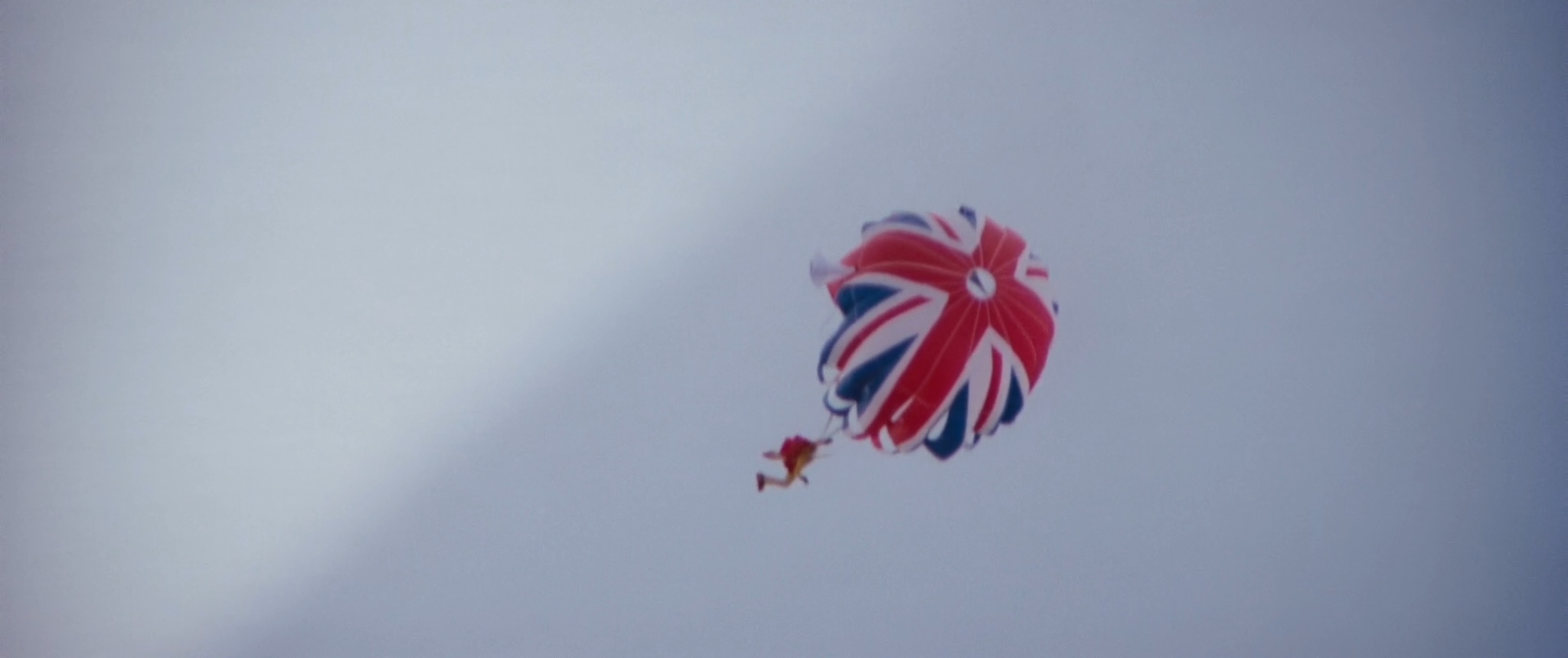 Vitals:
Highest Rank: Krissy (1)
Lowest Rank: Greg (10)
Krissy: [orgasmic squeals]
Jay: I'll have what she's having.
2. The Living Daylights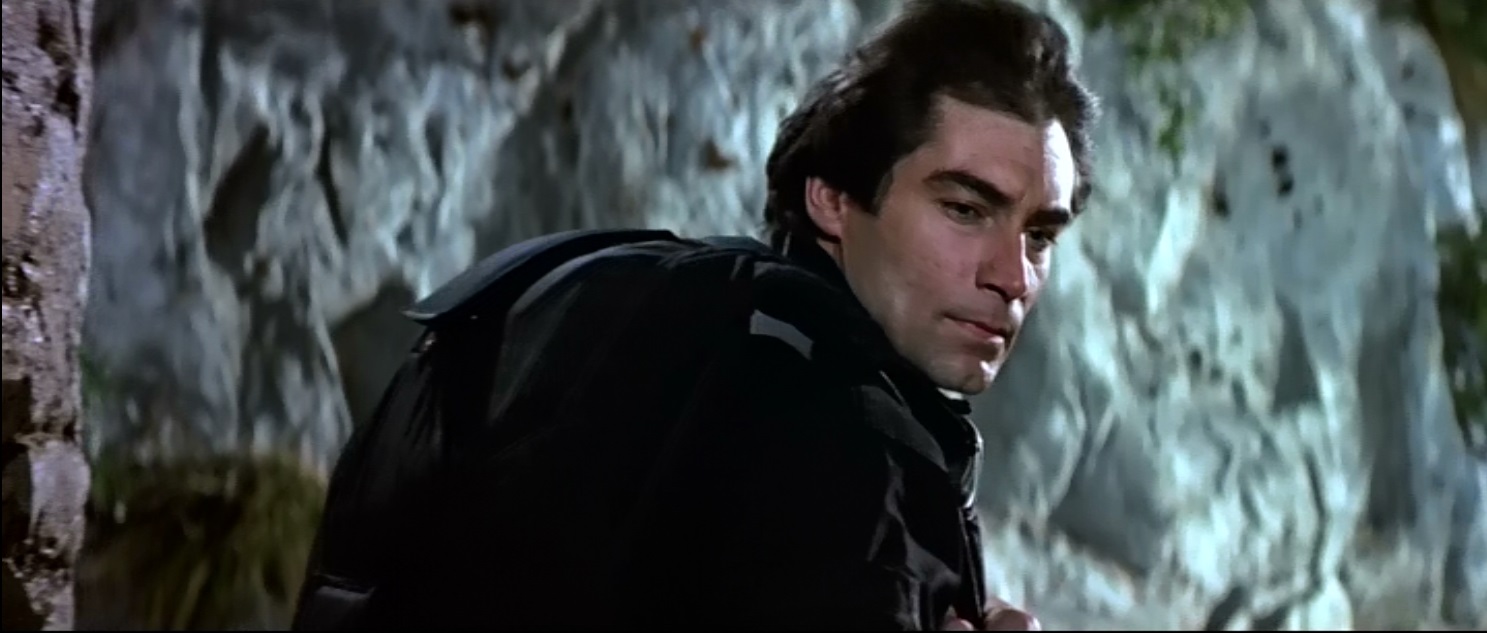 Vitals:
Highest Rank: Greg (1)
Lowest Rank: Jay (7)
Greg: TLD may have been the second Bond I saw in theatres, but it had the first pre-titles sequence to blow me away. Dalton was the first Bond I saw first run, and his introduction could not have been staged any better. Tense, atmospheric, and downright cool.
Jay: The best Bond reveal in the series. 
1. Casino Royale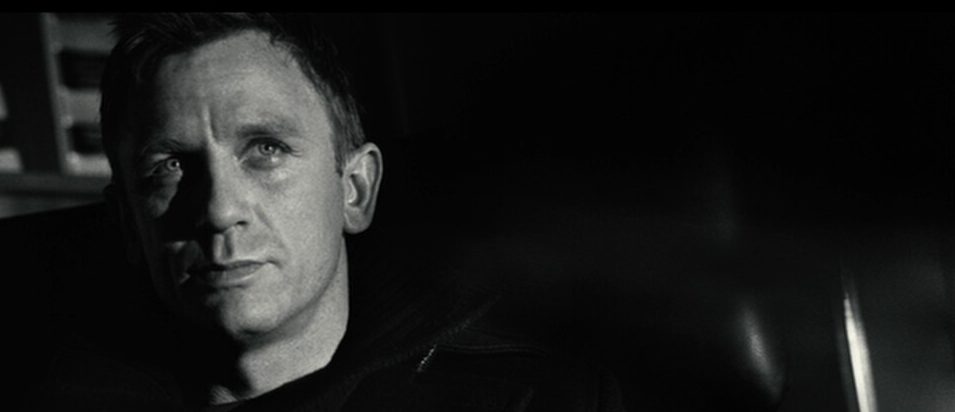 Vitals:
Highest Rank: Eric (1)
Lowest Rank: Krissy (5)
Eric: There's no Bond here. Just a blunt tool of the British government. A stark black-and-white sequence introduced us to a pre-00 Bond who only sees his assignment in black and white. See the job. Do the job. It's visceral and rough and ragged and you can feel the impact of this scene in your loins — both the method of delivery and the cocksure assertion that Bond was f'ing back. 
Save
Save