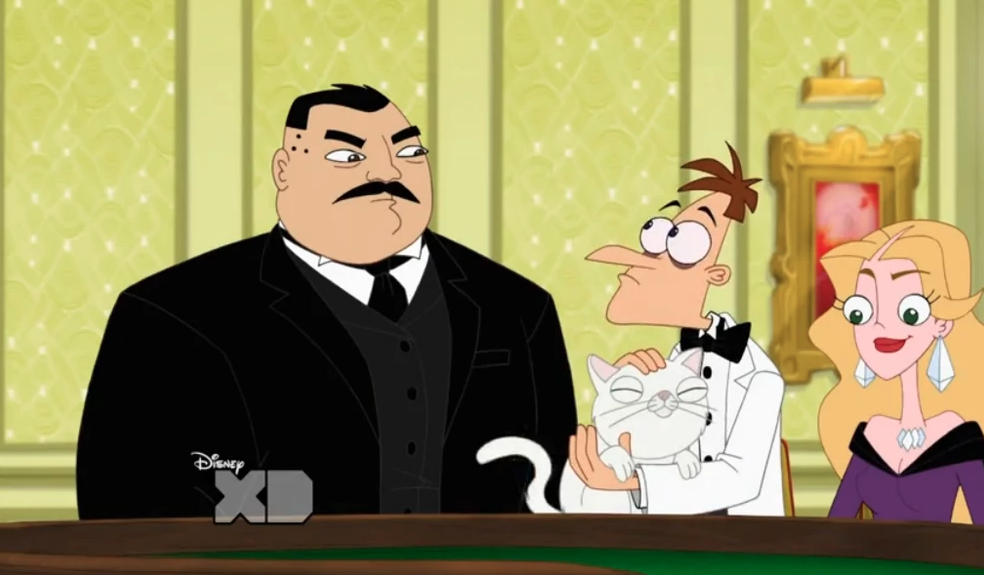 Pop Bond: James Bond in Disney's Phineas and Ferb
On Disney's Phineas and Ferb, the two titular brothers create wild new inventions for each day of summer. Meanwhile their pet platypus named Perry moonlights as Secret Agent Perry the Platypus working for the American counterintelligence agency O.W.C.A. (Organization Without a Cool Acronym — where all the secret agents are animals) fighting his evil nemesis Dr. Doofenshmirtz. The James Bond influence permeates the entire animated series, which ran on Disney XD from 2008 until 2015. Beyond "Perry's Theme," an obvious reimagining of the Bond theme, there have been six individual episodes in the show that have specifically referenced the James Bond series of films, but none more vividly than…
Season 4 Episode 32: "Live and Let Drive"
The title of the name riffs Live and Let Die, but the episode itself is littered with classic Bond reference and allusion.
1. Dr. Doofenshmirtz's disguise resembles Dr. No's Nehru jacket. (Dr. No)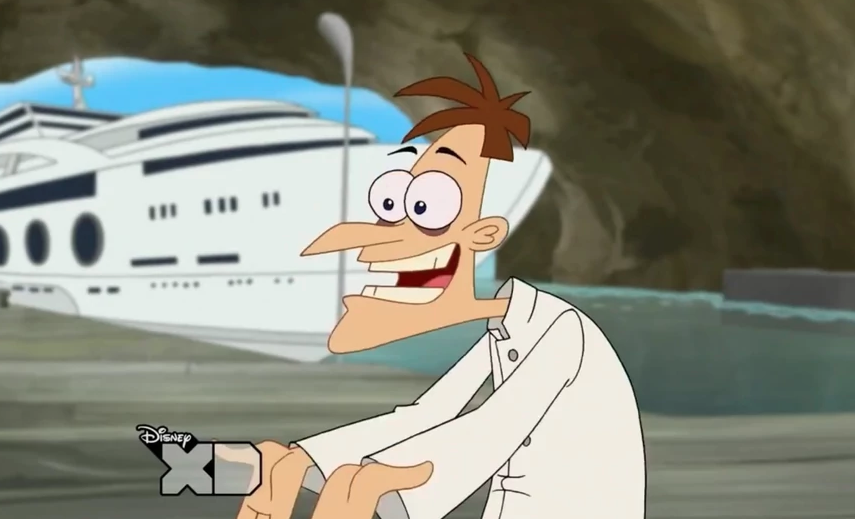 2. Perry teams up with British agent 0-0 (left) for the third time to thwart Dr. Doofenshmirtz's latest scheme. Later Agent 0-0 battles Doofenshmirtz in a game of tic-tac-toe, thus revealing his complete tic-tac-toe futility. Perry must step in to beat Doofenshmirtz.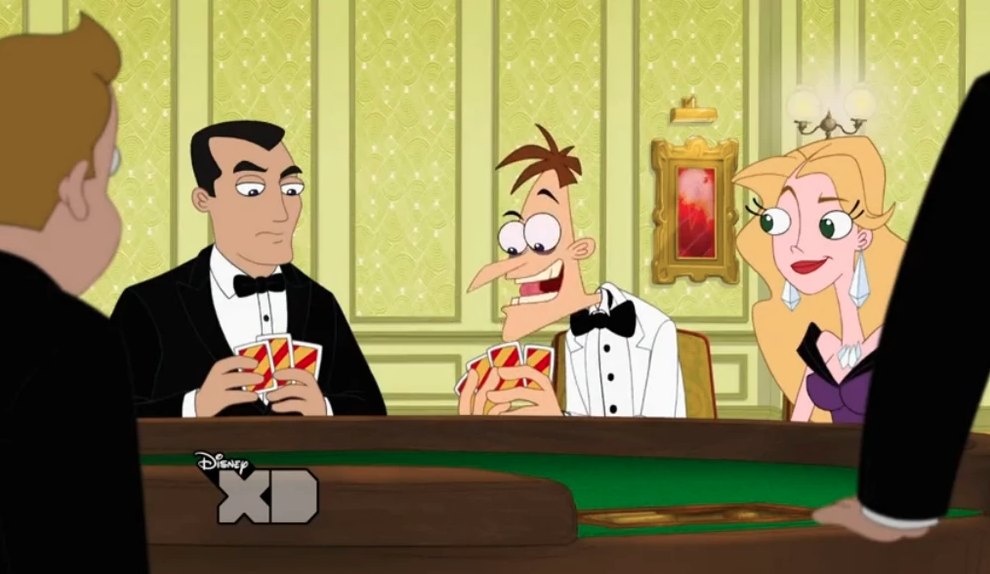 3. Dr. Doofenshmirtz trades lairs with a guy that resembles Ernst Stavro Pleasancefeld. (You Only Live Twice)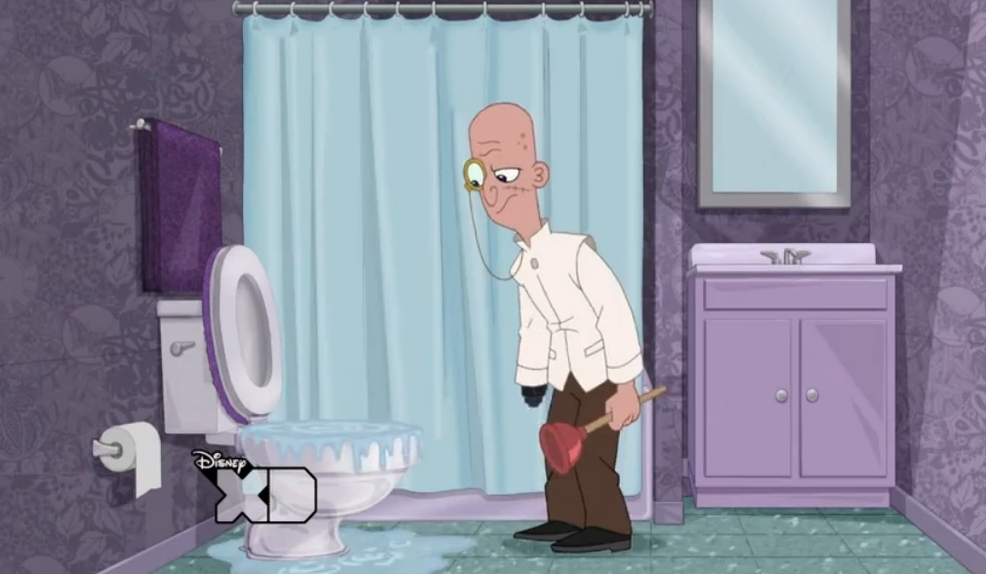 4. The newly acquired lair might look familiar as well. (You Only Live Twice)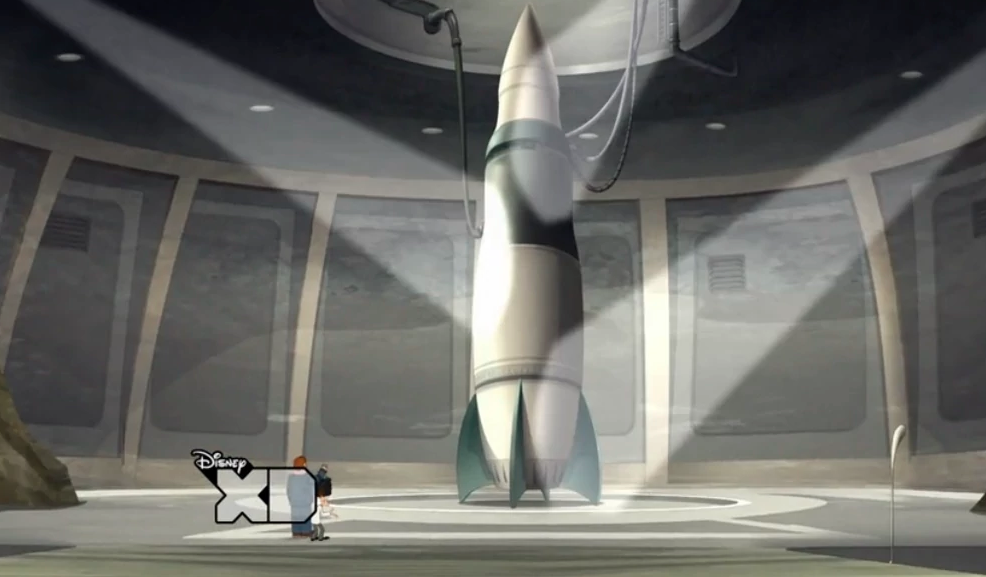 5. Norm, Dr. Doof's mechanical henchman, gets a brand new set of metal teeth. (The Spy Who Loved Me, Moonraker)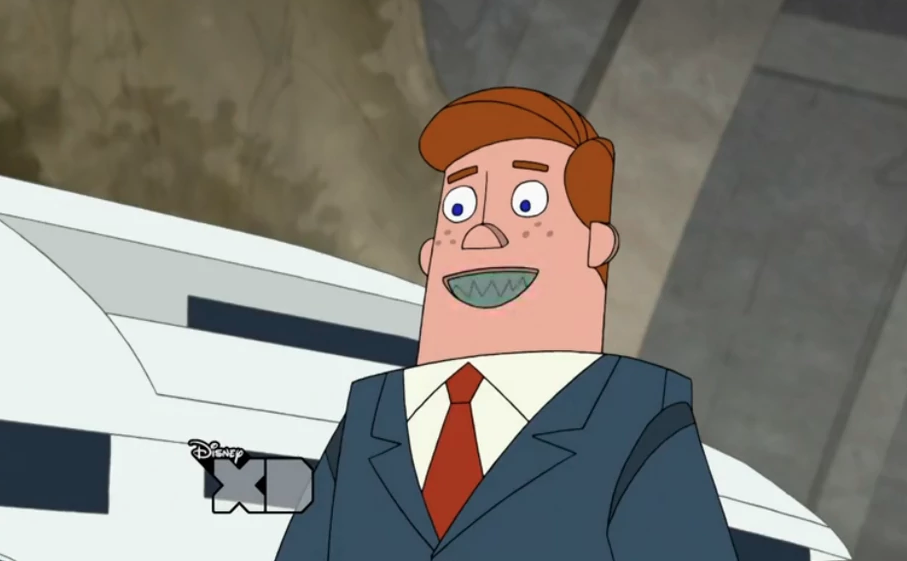 6. When Dr. Doofenshmirtz introduces Perry to his new hideout through a song called "Doof's Evil Hideout Vacation Swap" sung by a very Shirley Bassey-like crooner. The tune, as one might expect, recalls the Goldfinger theme.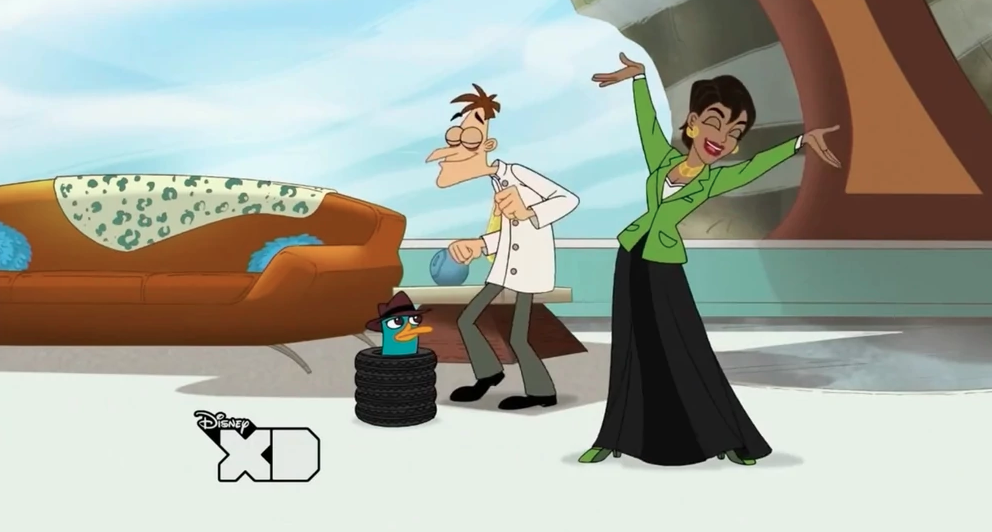 7. Perry pulls off his wetsuit to reveal a tuxedo. (Goldfinger)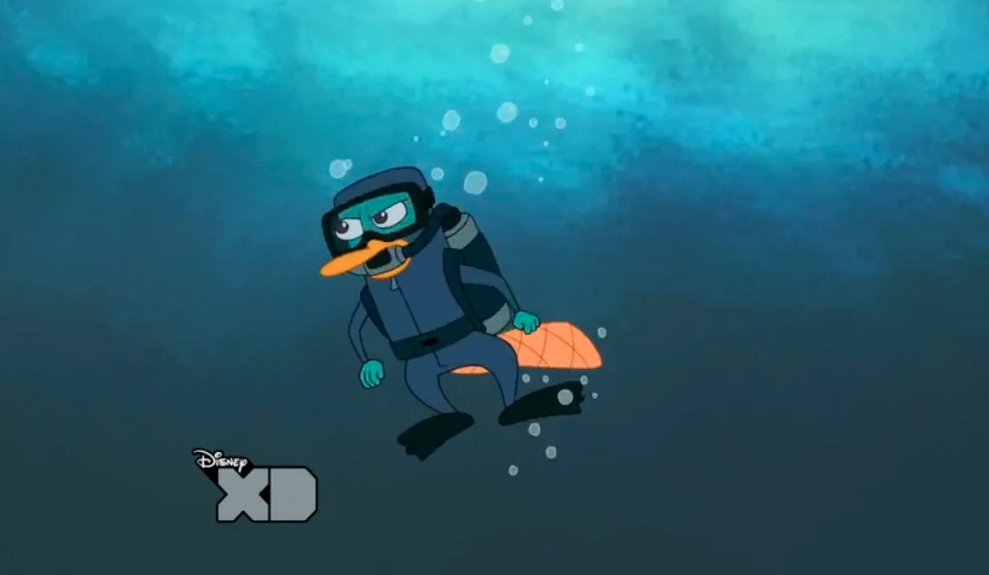 8. Perry's spy car is a 1963 Olson Martin. (Martin Olson is a writer on the show, which provides the impetus for the Aston Martin gag.)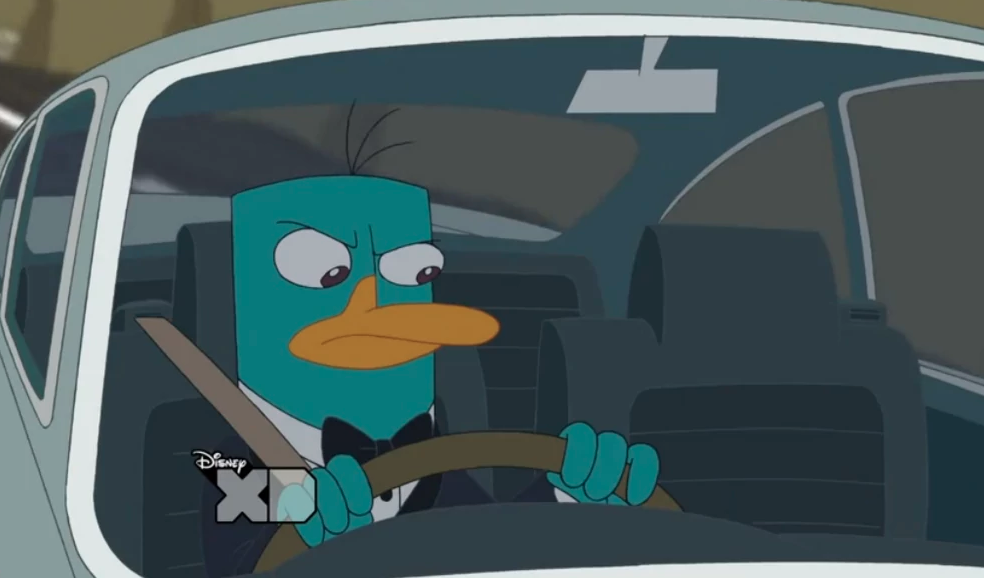 You can view the whole episode below: