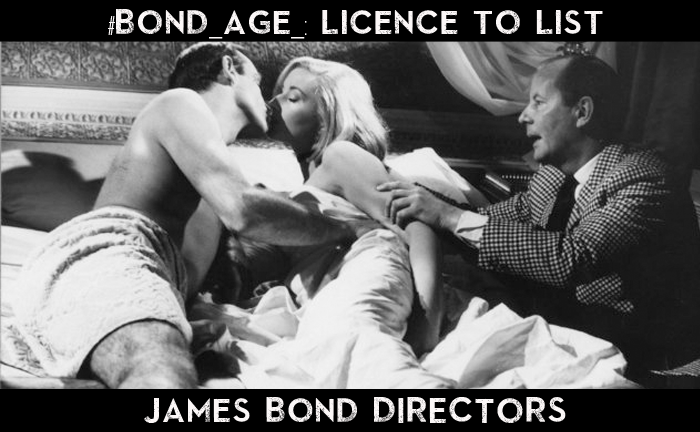 #Bond_age_ Licence to List: James Bond Directors
For this newest Licence to List, #Bond_age_ HQ has compiled and ranked a list of the best Bond directors. As always, we've used highly specific and wholly arbitrary methods for ranking. We each have our favorite films and our favorite directors and our favorite films filmed by our favorite directors. What was I saying? Oh yeah, I was saying this is highly scientific.
If you have a suggestion for a future List, send us a suggestion and we'll tackle it next on Licence to List.
---
1. Terence Young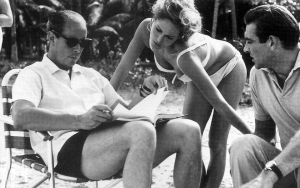 Vitals:
Movies: Dr. No, From Russia With Love, Thunderball
Highest Rank: Greg, Jay (1)
Lowest Rank: Krissy (2)
Without Terence Young, James Bond might not have been James Bond. Young groomed Connery and molded the future of the franchise. Lois Maxwell said of Young: "Terence took Sean under his wing. He took him to dinner, showed him how to walk, how to talk, even how to eat." While Young boasts a prolific directorial resume, only a select few of his films come close to his achievement and success with Bond. He's the best Bond director. His influence on the entire series cannot be understated.
Most notable non-Bond movie: Wait Until Dark (1967)
2. Martin Campbell
Vitals:
Movies: GoldenEye, Casino Royale
Highest Rank: Jay (2)
Lowest Rank: Greg (4)
The only director to twice resurrect the James Bond franchise from the brink of irrelevance. Campbell ushered in the Brosnan era after six years of Bondless inactivity and the Craig era after Die Another Day tried to destroy us all. Campbell has a firm grasp on the notion that the best 007 movies are the ones that give James Bond time and space to be James Bond. He's also a meticulous helmsman when it comes to action. Action in a Campbell film is concise, clear and has a real-world weight. Campbell slides seamlessly from genre to genre, never leaving distinct tracks. In Bond, that meant foregrounding the character and stepping back to admire the coolness. Nothing in Bond is ever bigger than the character. And in that way he perfectly understands the requirements of a James Bond director.
Most notable non-Bond movie: Mask of Zorro (1998)
3. Peter Hunt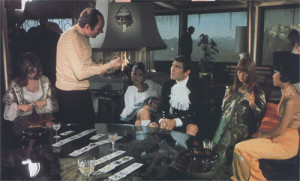 Vitals:
Movies: On Her Majesty's Secret Service
Highest Rank: Krissy (1)
Lowest Rank: Greg (7)
Peter R. Hunt worked as an editor on the first five Bond films and a 2nd unit director on Thunderball and You Only Live Twice until summoned to the helm for On Her Majesty's Secret Service. As an editor, Hunt was a pioneer of action editing. And as an editor, he knew every seam and every crevice in these Bond films. His directorial debut on OHMSS oozes confidence and puts his experience with action editing and photography on display. Peter R. Hunt also got the rawest deal in all of Bond directorial history. Upon release, On Her Majesty's Secret Service was considered a bust. Hunt's relationship with Cubby and Saltzman had eroded during the filming and Hunt decided to cut ties with Eon. Hunt's lone effort in the chair, provides the fuel for so many "what ifs." What if Hunt had stayed on to director Diamonds Are Forever and beyond? What if we'd gotten a series of Peter Hunt Bonds instead of Guy Hamiltons?
Most notable non-Bond movie: Death Hunt (1981)
4. John Glen
Vitals:
Movies: For Your Eyes Only, Octopussy, A View to a Kill, The Living Daylights, Licence to Kill
Highest Rank: Greg (3)
Lowest Rank: Krissy (5)
John Glen drops in at #4 for his volume of Bond work and his intermittent highs (despite the lows… the very very lows). Like Hunt, Glen cut his teeth in the editing room and as 2nd unit director on On Her Majesty's Secret Service, The Spy Who Loved Me and Moonraker. With the right material at his disposal Glen proved more than proficient. Operating in the post-Moonraker era of Bond, Glen saw his budgets cut to help pay off that debt. He directed two of the grittiest and underrated Bonds in For Your Eyes Only and Licence to Kill. But within each of his films, Glen knew how have a good time; he fostered a spirit of fun that has been lost in more recent efforts.
Most notable non-Bond film: Uh…. Iron Eagle III?
5. Guy Hamilton
Vitals:
Movies: Goldfinger, Diamonds Are Forever, Live and Let Die, The Man with the Golden Gun
Highest Rank: Greg (2)
Lowest Rank: Krissy (7)
Oh Guy Hamilton, you enigmatic buffoon/genius. Trained under Carol Reed on films like The Third Man and Fallen Idol. He went on to direct military pictures and got his first big budget picture in 1959 — the Burt Lancaster and Kirk Douglas vehicle The Devil's Disciple. In 1962, Hamilton turned down the opportunity to direct Dr. No, but remained tied to the Bond production in a consulting role. He accepted his first official Bond gig with Goldfinger (1964). He's credited with perfecting Bond's action, comedy and innuendo. Considering the Bond efforts that would follow, one can't help but consider that Goldfinger success to be a bit of an anomaly. (*cough*Diamonds Are Forever*cough*) And though we generally enjoy LaLD and TMwGG, they're not the most cohesive or structurally sound pictures. Hamilton looms large in the Bond-verse, but he's a bit of a divisive figure.
Most notable non-Bond film: Funeral in Berlin (1966)
6. Michael Apted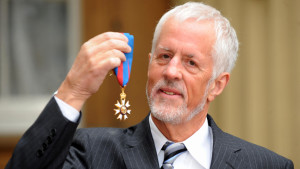 Vitals:
Movies: The World Is Not Enough
Highest Rank: Greg, Jay (5)
Lowest Rank: Krissy (10)
Hey, Michael Apted. If only you'd put the kibosh on that "Christmas only comes once a year line." If only. The World is Not Enough is stuffed full of good ideas and competent action, but Christmas Jones just drags the whole enterprise down with her. Apted also fostered, arguably, Pierce Brosnan's best Bond performance. Apted has curated a legendary career in British TV and, unlike many of these directors featured in our countdown, many notable films outside James Bond. The man's a proven talent in the dramatic arts, he just needed to keep a closer eye on that casting director.
Most notable non-Bond film: Coal Miner's Daughter (1980)? Gorky Park (1983)?
7. Roger Spottiswoode
Vitals:
Movies: Tomorrow Never Dies
Highest Rank: Greg (6)
Lowest Rank: Krissy (9)
Spottiswoode made a name for himself by being Sam Peckinpah's go-to editor during the early 1970's. That in itself is a badge of cinema honor. Among other films, he edited Straw Dogs and Pat Garrett and Billy the Kid. He made his directorial debut with 1980's Terror Train. His sole contribution to James Bond is the oft-maligned Tomorrow Never Dies. So his villain doesn't stand out. And there are some comically bad slo-mos… but Spottiswoode shows a deft touch with the action set pieces. It's unclear how or why Spottiswoode was tabbed to direct this film as his prior commercial success was… uhhh…. Stop or My Mom Will Shoot!
Most notable non-Bond film: Under Fire (1983). It's either that or Turner & Hooch (1989). 
8a. Marc Forster
Vitals:
Movies: Quantum of Solace
Highest Rank: Greg, Jay, Krissy (8)
Lowest Rank: Greg, Jay, Krissy (8)
The #Bond_age_ powers were united in the 8th placeness of Marc Forster. James Bond from the director of a bunch of years of Hollywood Oscar bait! Predictably, perhaps, Marc Forster tried to spin Bond in a direction with a little more artistic merit. The Bregenz Opera sequence stands as a testament to avant Bondness. As a result, the Bond purists hated it and the broader public audience thought they were watching another Bourne movie. I'm convinced time and tide will be kinder to Quantum of Solace, but for the moment Forster remains a punching bag. Forster rightfully defends his work on QoS, but regrets not having more time to work on the third act as the writer's strike put a damper on his creative process.
Most notable non-Bond film: Monster's Ball (2001)

8b. Sam Mendes
Vitals:
Movies: Skyfall, Spectre
Highest Rank: Krissy (4)
Lowest Rank: Greg, Jay (10)
The most divisive name on this list. We're still unclear about Mendes' lasting legacy as a Bond director. Skyfall thrilled, but detractors would argue that the film lacked necessary Bondness, that the movie had some structural problems that were obscured behind fine cinematic craftsmanship. This then leads to the conversation about whether or not "Bondness" matters. Pub conversation of the first order. After Spectre, Greg and Jay have fallen on the side with the detractors. Krissy offers more Mendes optimism due to her positive takeaway from Spectre.
Most notable non-Bond film: American Beauty (1999)
8c. Lewis Gilbert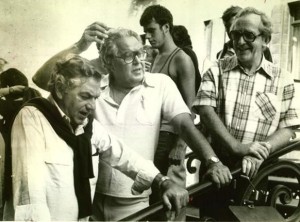 Vitals:
Movies: You Only Live Twice, The Spy Who Loved Me, Moonraker
Highest Rank: Krissy (6)
Lowest Rank: Greg, Jay (9)
Sandwiched between two stinkers lies The Spy Who Loved Me. How does one come to terms with these bipolar tendencies? Lewis Gilbert began his career just after World War II as a documentary filmmaker for Gaumont British. His first feature-length films based on true stories from the war. And then he directed Alfie (1966) starring Michael Caine and was nominated for a Golden Globe for Best Director. The film also received five Academy Award nominations. After Alfie, Lewis directed You Only Live Twice. Because that's what you do after you direct a low budget British comedy based on a stage play.
Most notable non-Bond movie: Alfie (1966)

11. Lee Tamahori
Vitals:
Movies: Die Another Day
Highest Rank: Greg, Jay, Krissy (11)
Lowest Rank: Greg, Jay, Krissy (11)
WE ARE UNITED.
What kills me is that this was the guy that directed Once Were Warriors (1994), which is an amazing goddamn film. And then Hollywood got hold of him and he directed Along Came a Spider and XxX: State of the Union. There's not much to say about Die Another Day's place in the Bond canon. Fever dream of the first worst order.
Most notable non-Bond film: Once Were Warriors (1994).

Save
Save
Save
Save
Save
Save