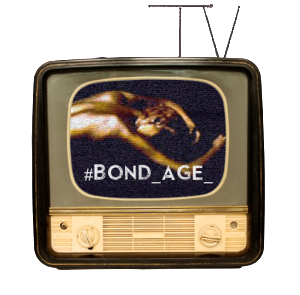 This week Pam and I finally found a skippable Steele episode from Season 2. Just one. We should offer this skipped episode up as homework. There will be quizzes at the end of the live tweet.
We settled on "Steele Knuckles and Glass Jaws" and "My Fair Steele" because of notable guest-stars for classic film fans. The episodes are mid-tier but that shouldn't negate any live tweet shenanigans, except those that concern Murph as he's still on sabbatical.
Our first episode, the 9th episode of Season 2, concerns mobsters and boxing and child endangerment. The episode guest stars Bert Remsen, Ken Foree and Paul Stewart. Stewart appeared in a few small projects by the names of Citizen Kane, In Cold Blood and Kiss Me Deadly. You may have heard of them.
In our B-Side episode this week, a terminally-ill millionaire hires the Steele agency to locate the twin sister of his cantankerous adopted daughter. The actress playing the twin sister dual roles happens to share my birthday (September 13th) and appeared in Jaws 2 as Tina.
Dust off your lady fedoras. This week it's time to do some more investigating with Remington Steele. Join #Bond_age_ for the 11th Volume of Remington Steele live tweets on Wednesday, September 6th @ 9pm ET. We'll be watching Episodes 9 and 10 from Season 2. Follow #Bond_age_TV hashtag.