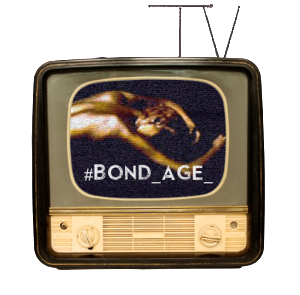 I'm still struggling to find skippable episodes. Pam and I had a meeting of the minds and we decided to air episodes 6 and 7 from the second season of Remington Steele. We skipped episode 5. The twist here is that the main attraction for this pair of episodes happens to be the second episode "Love Among the Steele."
First a recap of episode 5: Someone wants to frame Steele for murder and there are no overt references to classic cinema. Moving along…
First up, we've got Season 2, Episode 6 – "A Steele at Any Price." This one's fun because Remington Steele indulges his love of the heist in a case about stolen paintings. He gets to tease his past a little bit and solicit some Laura eyerolls. As you can imagine, this episode boasts references to a couple of classic heist films.
You'll not want to miss "Love Among the Steele" which has the second slot of the evening. This one is essentially the "Jon Voight's car" episode of Remington Steele. The real attraction here is the escalating Laura/Steele sexual tension and rampant double entendres. All this stuffed inside a wacky narrative which provides a platform for some excellent screwball moments.
R: "I think someone's shooting at us!"
L: "Why?"
R: "Because we're kissing! Somebody always shoots at us when we're kissing!"
Dust off your lady fedoras. This week it's time to do some more investigating with Remington Steele. Join #Bond_age_ for the 10th Volume of Remington Steele live tweets on Wednesday, August 9th @ 9pm ET. We'll be watching Episodes 6 and 7 from Season 2. Follow #Bond_age_TV hashtag.