All #Bond_age_ programming appears on the Programming page the day of the live tweet.
Pam had the wonderful idea of jumping ahead to the 4th season of Remington Steele for this edition of #SteeleTweet. Anarchy! Chaos! I know! Faithful #SteeleTweeters, have patience. There is a method to our madness. We will return to finish the 2nd season starting in January.
We've performed this time-travel expedition in order to celebrate the 90+ year career of Rose Marie. If you're familiar with Rose Marie it is likely due to her role as Sally Rogers on The Dick Van Dyke Show. That or her "regular" appearances on Hollywood Squares. And that is precisely how I knew her… until I saw this Vitaphone short at the Turner Classic Movie Film Festival a couple years ago.
Our #SteeleTweet host Pam had the foresight to call for the scheduling of Rose Marie's appearance in Remington Steele as her new movie Wait for Your Laugh rolls out into theaters everywhere. This scheme came to fruition after Rose Marie herself tweeted out this little nugget:
I was asked at one of the Q&As for #waitforyourlaugh what one of my favorite roles was. My answer might surprise you. It was actually a guest shot on Remington Steele with @PierceBrosnan, Stephanie Zimbalist, & @doris_roberts. It was a dramatic part and allowed me to really act. pic.twitter.com/09se9vrxLT

— Rose Marie-Official (@RoseMarie4Real) November 27, 2017
#Bond_age_ is proud to present the Rose Marie edition of #SteeleTweet on Wednesday, December 6th. The Rose Marie episode, "Steele in the Spotlight" (S4.E17) begins at 9pm ET. Follow #Bond_age_TV.
After Rose Marie has her #Bond_age_ moment, we'll spread some more tinsel on the tree with the first Christmas-themed Remington Steele episode, "Dancer, Prancer, Donner and Steele" (S4.E9). Oddly enough the second Christmassy Steele episode also aired during Season 4. We'll get back to that at a later date, probably December of 2018 if I had to guess.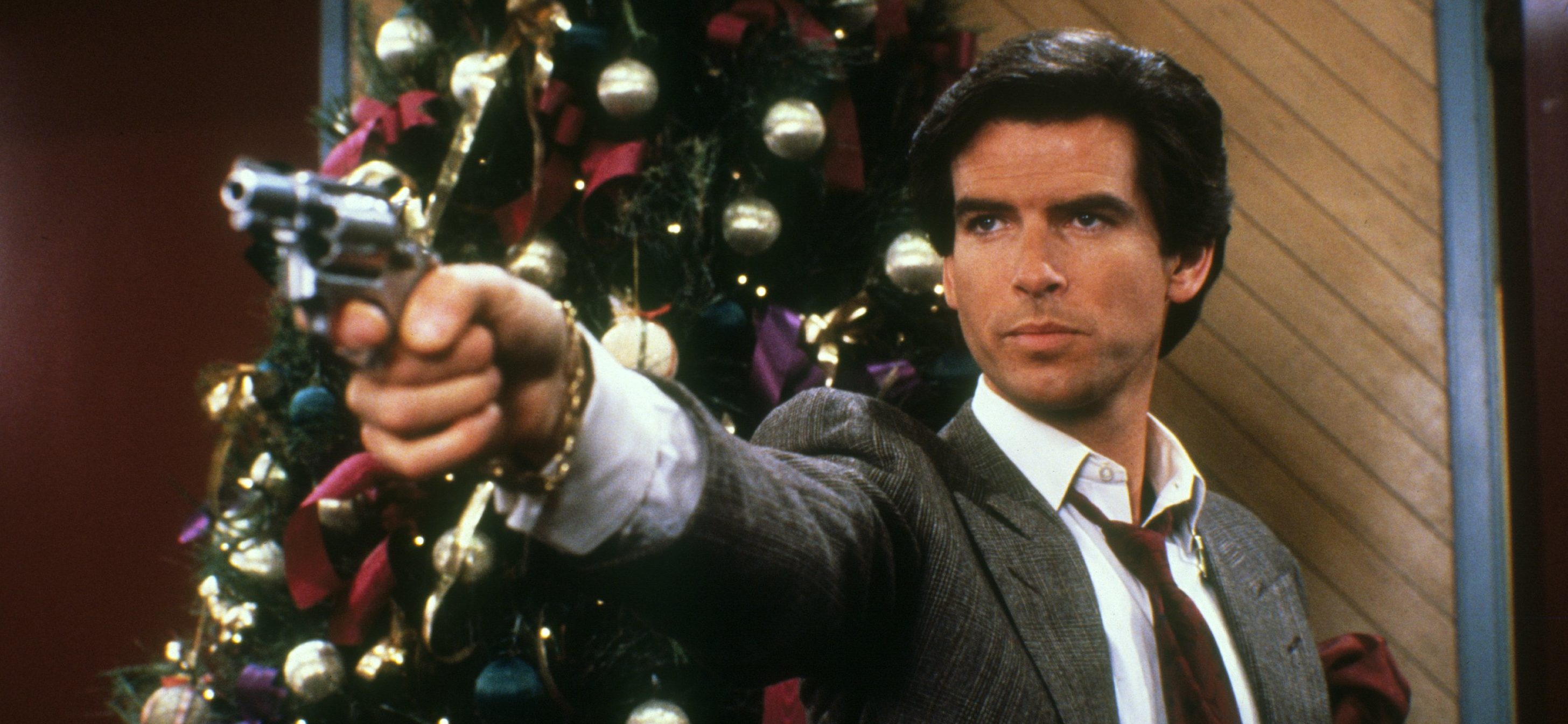 Happy holidays, #Bond_age_ fans. Enjoy this very special Remington Steele double feature. And don't forget that next week, #Bond_age_ celebrates it's 5th anniversary of live tweeting. I hope to pull together some special programming in addition to the planned 20th Anniversary live tweet of Tomorrow Never Dies.
More Fluffy, you guys!
Next week on #Bond_age_:
#Bond_age_versary 5 featuring the Tomorrow Never Dies 20th Anniversary Live Tweet.