With the release of the first No Time to Die trailer, we finally have something to talk beyond the usual uninformed conjecture. Naturally, I had some thoughts. So let's chat Bond, James Bond again, shall we?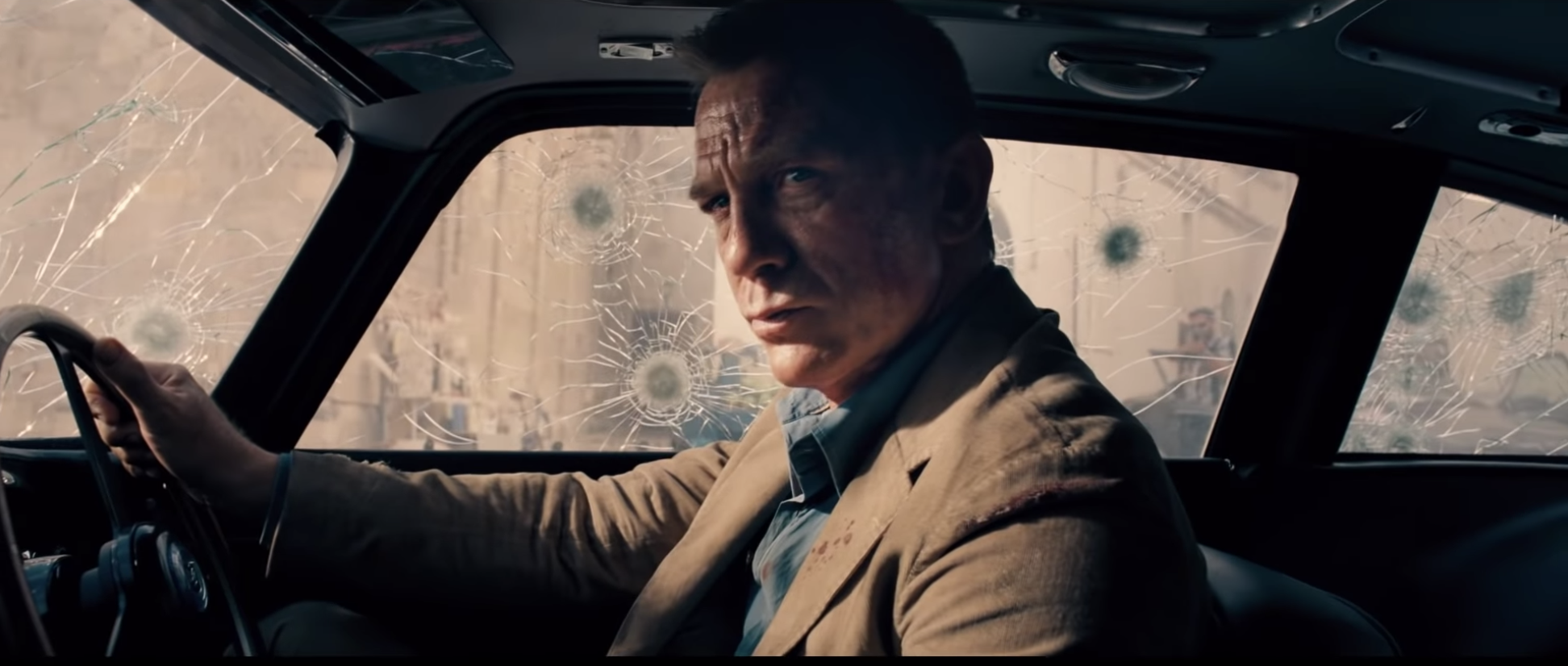 Initial Impressions
This is the first moment I've been on the plus side of expectations for Bond 25. The No Time to Die trailer has a real momentum and focuses on gonzo stunts. The great use of music helps — as it does in any trailer, obviously, but Bond relies so heavily on sonic familiarity. The Bond score tickles innards we forget existed.
It seems we're again dwelling on 007 nostalgia, and that's okay as long as it also doesn't become creative shorthand. The trailer seems to suggest that Malek's villain has ties to Blofeld (ugh), but also shows Blofeld acting as some kind of Hannibal Lecter. Familiarity is different that "everything is connected." Everything is connected is contrivance. Using Blofeld as a consultant merely feels lazy. Bond did this in Skyfall with Silva. Based on the trailer, this feels like a shortcut for giving Blofeld continued relevance even as he's (hopefully) forced to the background. I'd rather have this than all the other options, honestly.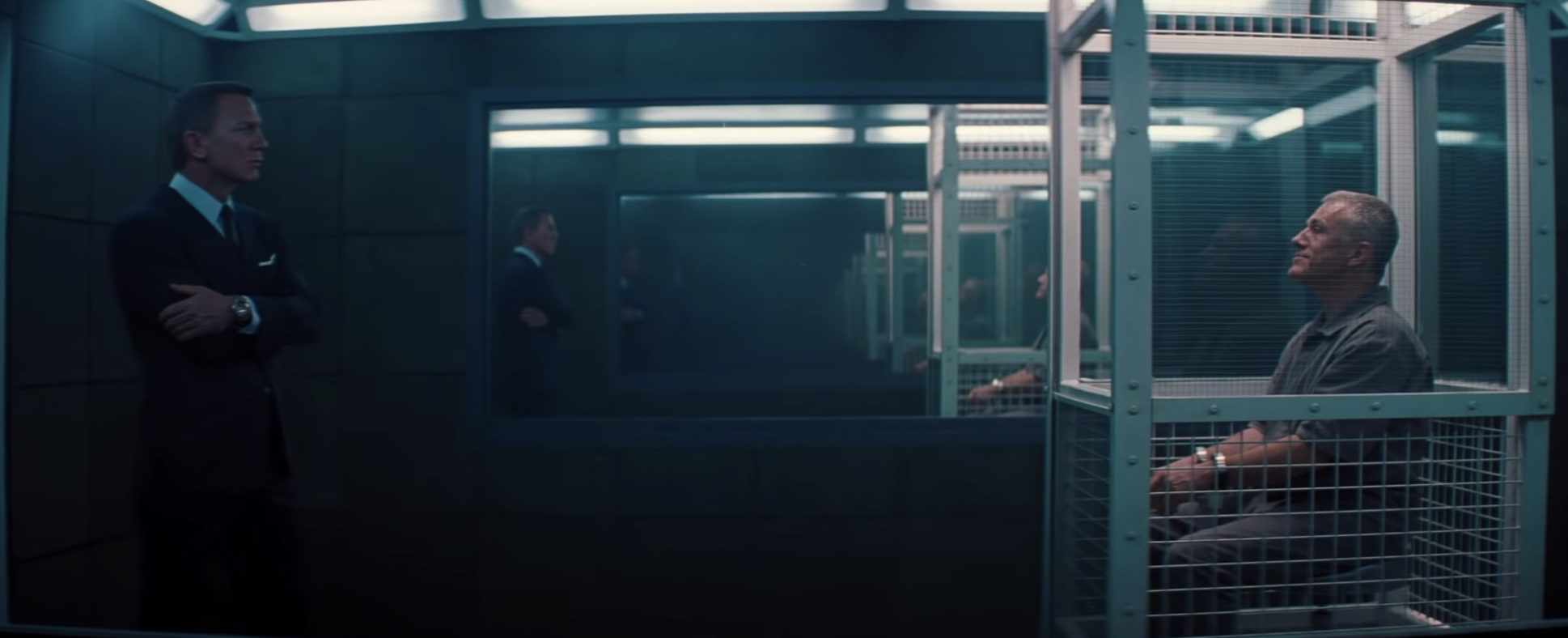 All of these familiar elements, the elements that have been passed on from the regrettable SPECTRE, can be used to support Craig's final, standalone adventure. Dispense with the connectivity and try less hard to give James Bond greater meaning. Just entertain me and dispense with the rest.
Deeper Thoughts After Multiple, Obsessive Viewings of the No Time to Die Trailer
Car chase. Car chase. Motorcycle chase. Helicopters. "Bungee" jumps. Car chase, There's a concerted effort to foreground the film's action elements. I'd expect nothing less, but this trailer went out of its way to emphasize that the old man can still do the job. And Craig looks far more youthful here than he did in Spectre.
Speaking of old man. We'd already prematurely labeled Craig's Bond an old man in Skyfall. This time, we're also falling back on some old Brosnan tricks by forcing the pseudo-retired agent back into action alongside a young 00 played by Lashana Lynch. Instead of Judi Dench's quip about misogynist dinosaurs, Lynch tosses out some serious "OK, Boomer" vibes when she says, "The world's moved on, Commander Bond. If you get in my way, I will put a bullet in your knee." Let us hope that we're not forced to deal with any more instances of internal double-crossing.
The line that most reflects how I feel about the No Time to Die trailer comes from Lea Seydoux's Madeline Swann. "You don't know what this is," she says. No. We really don't. Unlike the Spectre trailer which gave away almost the entire film, we're kept wonderfully off-balance. Glimpses of stunts, flourishes of the Bond theme and flickers of old frosty relationships ("So you're not dead." "Hello, Q. I missed you.") give us the backbone of necessary familiarity. The rest of the trailer treats us to interesting imagery like the mask worn by Rami Malek's villain, glimpses of Jamaican beaches, sun-drenched mediterranean locales, and more snow (!) and ice (!!).
It's a perfect tease. I can't wait to see more.
No Time to Die Trailer Quick Hits
Positives: More 00 agents (a badass black woman!). Wright-Leiter returns for "a favor, brother." Did I mention the snow? Malek's villain does not appear to be Dr. No unless they've gone totally off the reservation. Ana de Armas fully armed.
Meh: Blofeld as Hannibal Lecter.
Negatives: The nagging suspicion that somebody is still going to double-cross Bond from within his circle (Madeline? Lashana's Nomi?). Just let the man worry about the real, proper villains and henchmen and henchwomen, please? That used to be enough.