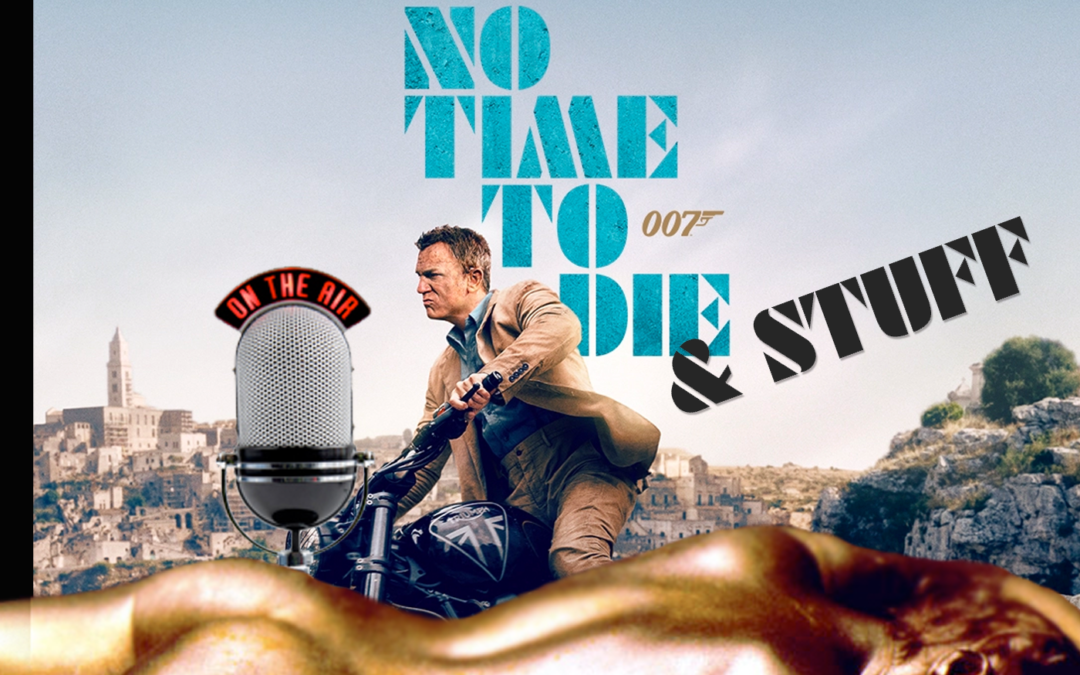 Krissy (@krissy_myers) and James (@007hertzrumble) discuss Billie Eilish's "No Time to Die," how to calm the &#$@ down about the "next Bond," and No Time to Die's new poster art.
Music included within:
Billie Eilish, "No Time to Die"
Guitars-a-Go-Go, "007 Rides Again"
Mister Bond's A Jazzy Cocktail – "A View to a Kill"
Direct download: http://traffic.libsyn.com/thejamesbondsocialmediaproject/Bond_age_Pod_NoTimeToDieStuff_-_2-25-20_12.04_PM.mp3
Talking Heads:
James David Patrick (@007hertzrumble)
Krissy Myers (@krissy_myers)

Originally recorded February 2019. Copyrights are owned by the artists and their labels. Negative dollars are made from this podcast. Not that that matters.