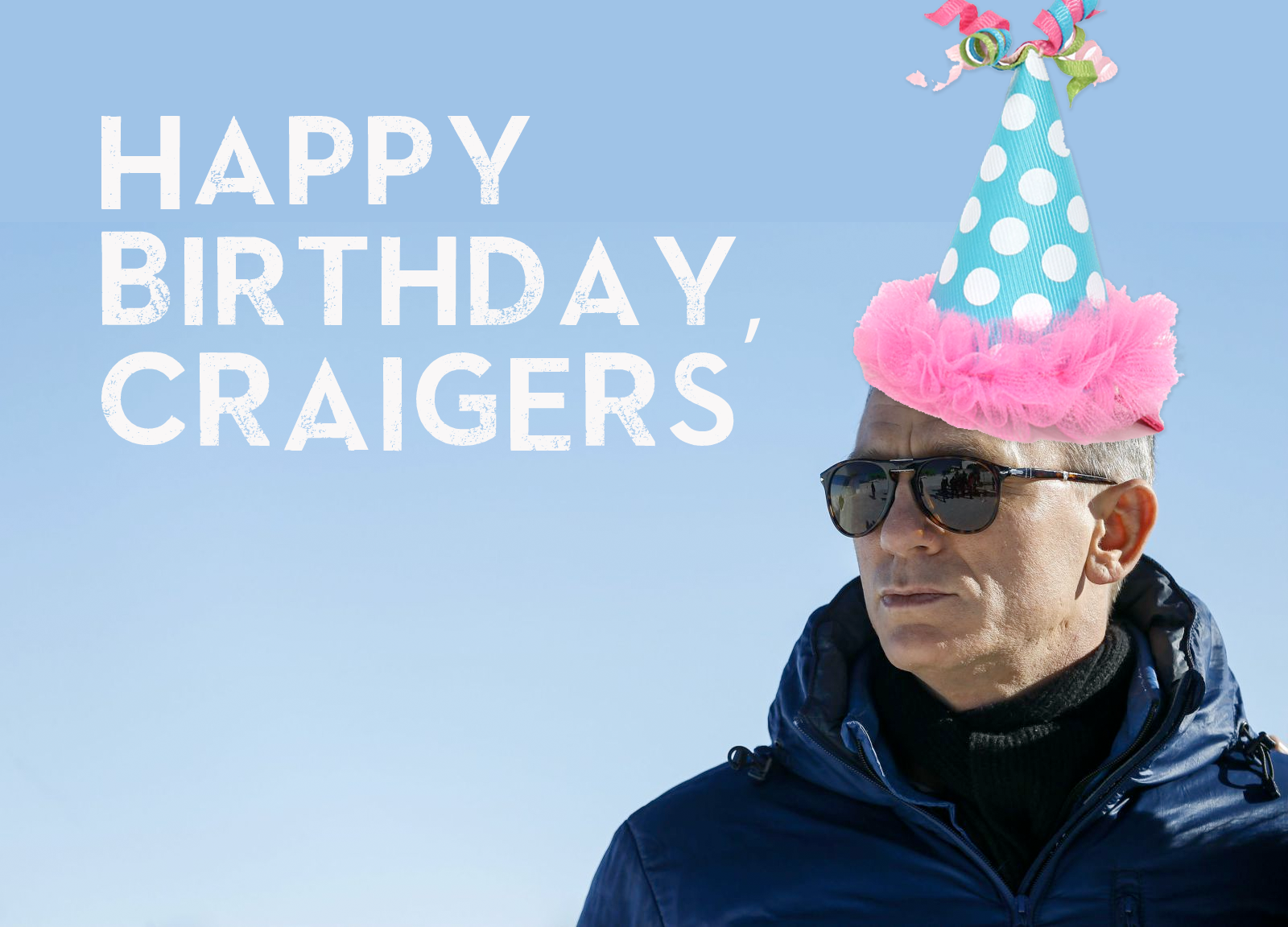 Happy Birthday, Craigers!
You old so and so. Technically we celebrated the special occasion #Bond_age_ style with the Layer Cake live tweet last week. We don't know if Craigers is done with Bond. Hell, I don't even know if Craigers knows if Craigers is done with Bond. Nonetheless, let's take some time to wish our reigning Bond a happy 48th birthday and enjoy 10 fun facts about Craigers that you may or may not have known.
1. Craigers made his film debut in The Power of One (1992) as
Jaapie Botha

, an Afrikaner sergeant.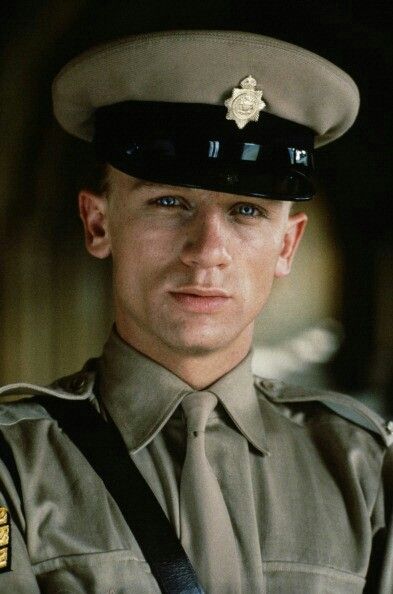 ---
2. He's a former rugby player and an avid fan of Liverpool F.C.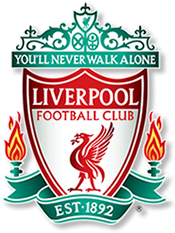 ---
3. Daniel Craig shares his birthday (March 2nd) with Dr. Seuss.
---
4. The first Bond movie that Daniel Craig saw in the theater was Live and Let Die. He saw it with his father. He's named his favorite as From Russia With Love.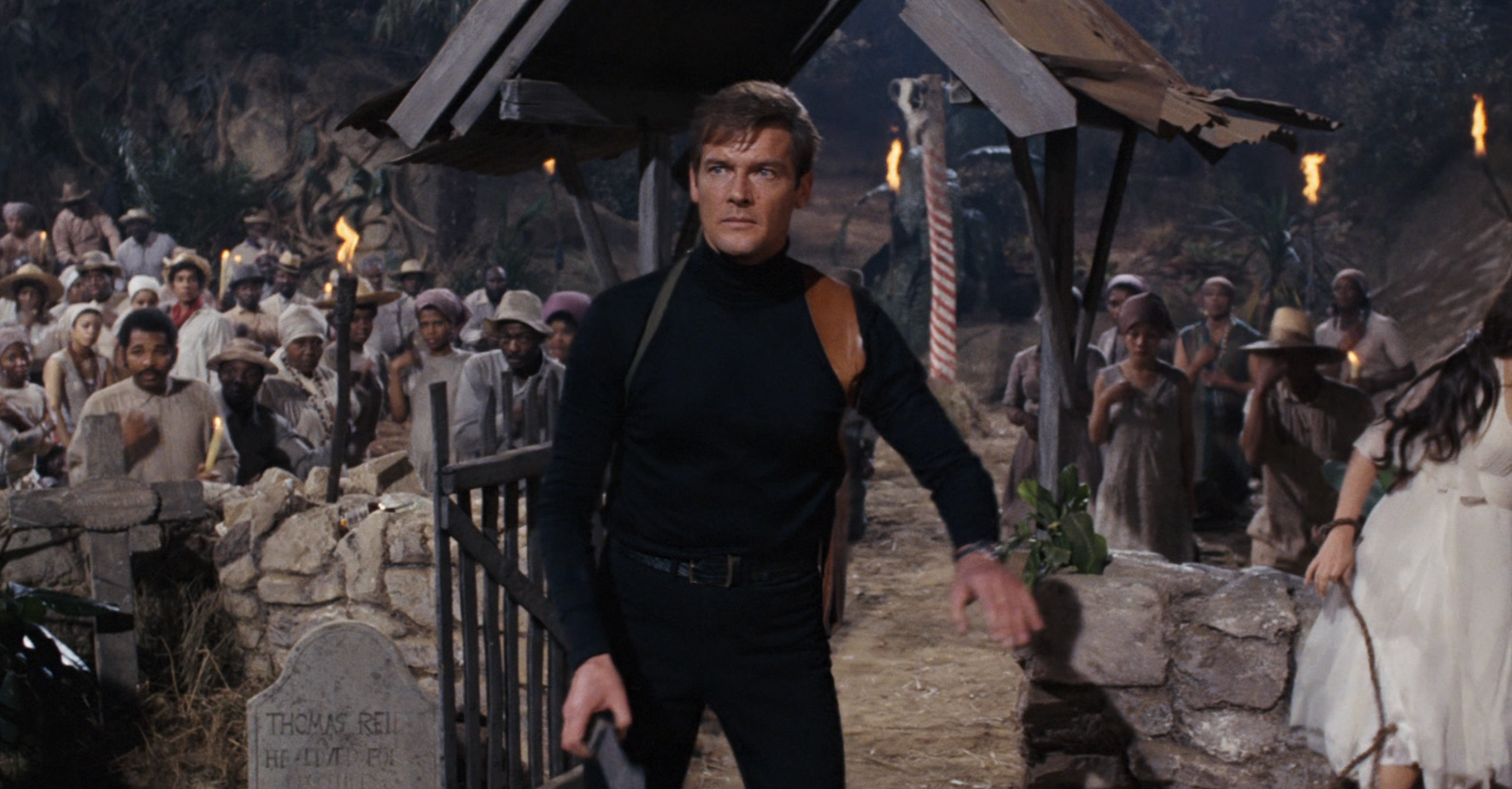 ---
5. Daniel Craig is the first James Bond actor born after the death of Ian Fleming in 1964. He's also the first Bond born after the beginning of the James Bond film franchise, which of course began with Dr. No 1962.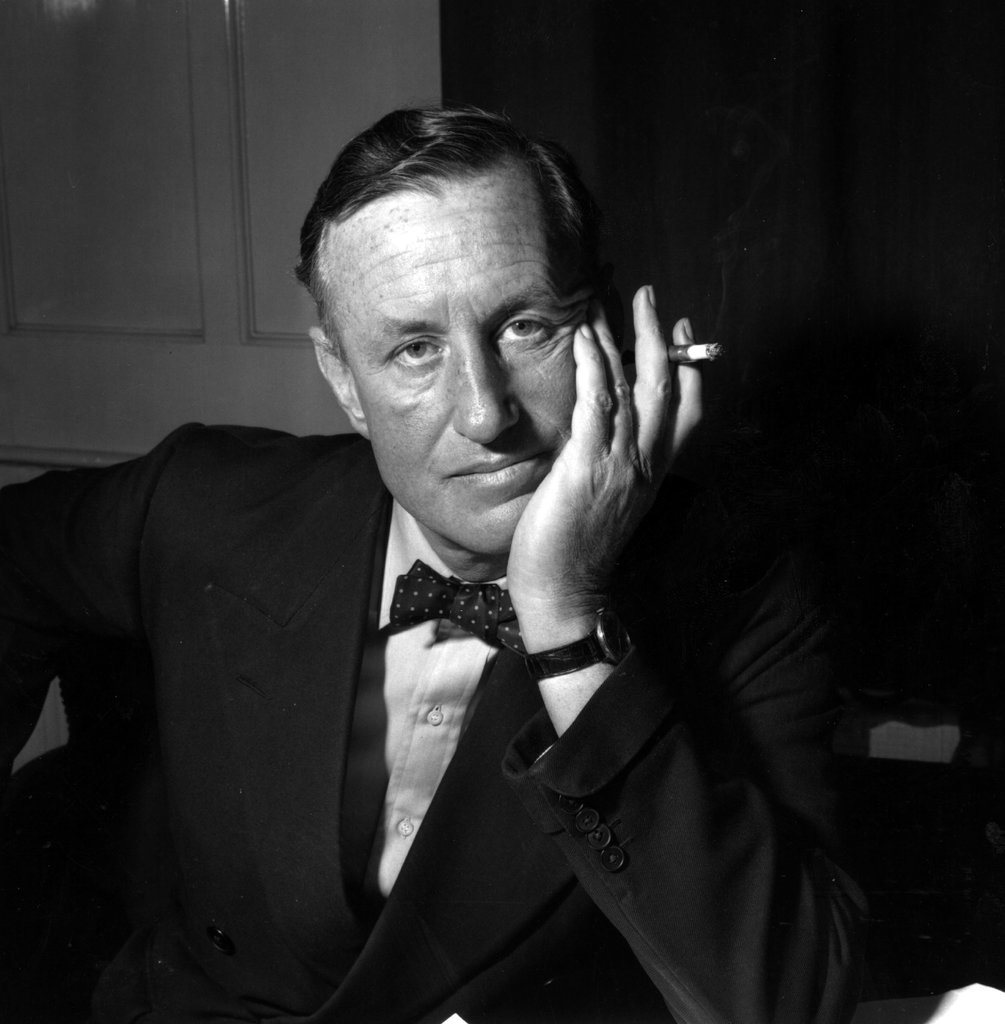 ---
6. Craigers quit smoking in order to train for the role of James Bond in Casino Royale. And don't ask him about the diet.
---
7. Daniel Craig made a cameo in Star Wars: The Force Awakens as the stormtrooper that [SPOILER ALERT] frees Rey.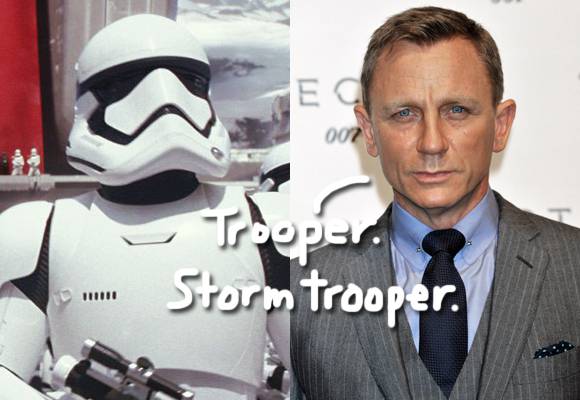 ---
8.
Craig graduated from the Guildhall School of Music and Drama where he studied acting along side Ewan McGregor, Damian Lewis and Joseph Fiennes*.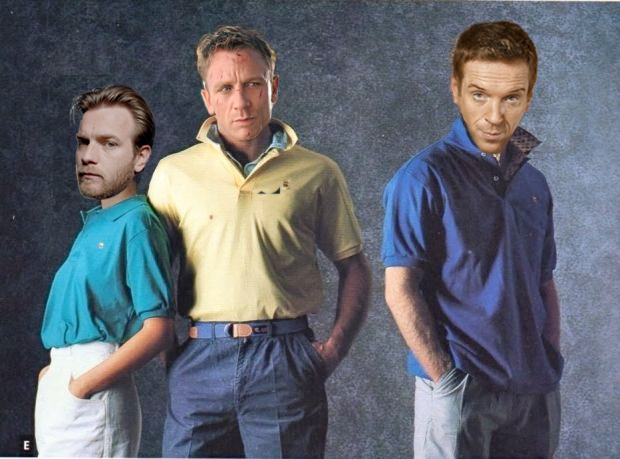 *Joseph Fiennes not pictured.
---
9. Daniel Craig, according to the IMDB, is a big time fan of the science fiction television shows Firefly, Star Trek and Dr. Who.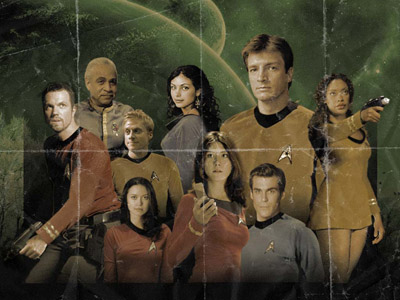 ---
10. Craigers has always been quite the ladies man. When he was 18 he dated Playboy model Marina Pepper (who was then 20). Marina Pepper is now an "English Liberal Democrat local politician, journalist, and children's book author."