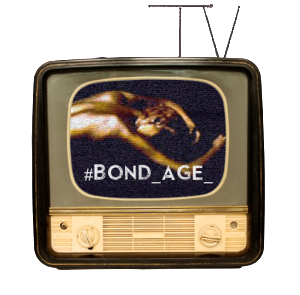 Hello again, everyone!
This week's regularly scheduled Avengers/Hawaii Five-0 event has to be delayed for technical reasons, but I don't look at this as a disappointment. Rather, I'm taking this as an opportunity to spotlight two other titles that I think deserve a spot here at #Bond_age_ HQ. This Wednesday's livetweet is all about the coolness.  Before Bond hit our screens in 1962 and made spying the coolest profession on Earth, detectives made living look glamourous. Danger, excitement and beautiful women were the expected norm for the life of a detective. In 1958, perhaps the coolest of detectives appeared on US TV. His name was Peter Gunn, and he was the brainchild of Blake Edwards, the man behind The Pink Panther.  Portrayed by Craig Stevens, Gunn was the epitome of cool. Always well-dressed, Gunn's bad side was always a bad place to be. The show was also one of the first shows in TV to use jazz for its musical scores, including the very memorable Peter Gunn theme, all done by musical legend Henry Mancini. Peter Gunn can rightly be called a James Bond prototype, and #Bond_age_TV is happy to feature the pilot episode for Peter Gunn , called The Kill.  Crooks are trying to move in on Peter's favourite hangout, Mother's,  and he's having none of it. Will they regret it? Find out in the first part of this Wednesday's livetweet.
The #Bond_age_TV Cool Detectives Livetweet Event!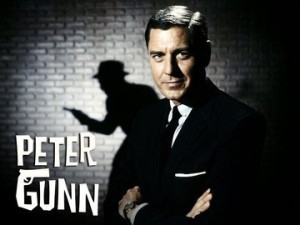 The main feature for this Wednesday's livetweet includes perhaps the Granddaddy of all cool detectives, Dick Tracy. Beginning as a comic strip in 1931, Dick Tracy was a detective who went up against mobsters and other assorted regular criminals. Gradually, however, strip creator Chester Gould added new elements which would turn his strip into a pop culture juggernaut over the next several decades: technology and grotesque villains. Before Batman and Bond, Dick Tracy ignited the imagination with tech like the 2-way wrist radio and villains such as Flattop, Pruneface, and The Blank.  Dick Tracy eventually found his way from the comic strip to first the radio, and then movie serials and feature films. This Wednesday #Bond_age_TV will be showing the 1945 film Dick Tracy, Detective. Tracy is up against a vicious criminal by the name of Splitface. Who is he, and how does he choose his victims? To find out, join me this coming Wednesday for #Bond_age_TV, starting at 9 pm EST!