We kick off this year's Year of the Spy retrospective with Richard Donner's swinging Salt & Pepper starring Sammy Davis, Jr. and Peter Lawford. This big studio caper concerns two nightclub owners that become unwitting (witless?) participants in matter of British national security when a spy turns up dead in their club and MI5 hires them to help foil the plan.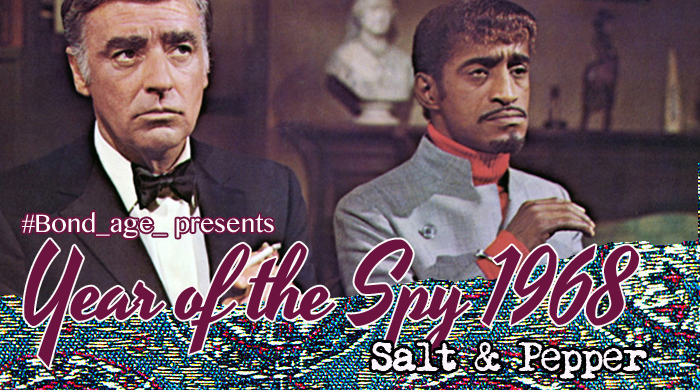 Salt & Pepper is first a comedy — if you couldn't tell — but Salt & Pepper goes off the mainstream rails when it incorporates a couple of relatively unsettling scenes of violence. For a comedy. I'll defer to this quote from Roger Ebert's review from October of 1968 to summarize the audience at which Salt & Pepper is aimed. It says all you need to know about the film in one sentence of criticism. It is both a ringing endorsement for our purposes and certain damnation for an average moviegoing audience.
"About the first thing we learn in the movie is that Sammy Davis Jr., plays Salt and Peter Lawford plays Pepper. But Davis is black and Lawford is white — get it? If you found it funny, this is your movie."
#Bond_age_ kicks off YEAR OF THE SPY 1968 with Richard Donner's Salt & Pepper on Wednesday, January 31st at 9pm ET. Follow #Bond_age_ hashtag.