'Year of the Spy – 1966' – Week 4:
TARGET FOR KILLING
 
Target for Killing was another choice selection from The Eurospy Guide. Stewart Granger makes his second 'Year of the Spy – 1966' appearance, which will excite fans of his Agent Silver Foxy Jimmy Stewart mojo.
I could talk at length about Granger's performance in Target for Killing — which for some reason I find absurdly entertaining — but that's not the attraction here… by a long shot. It's not even the obscure shooting locations like Mahgreb and Yugoslavia or the director who's not even famous enough to have his own Wikipedia page. The Austrian/German/Italian production co-stars three Bond vets. Curd Jurgens of The Spy Who Loved Me, Adolfo Celi (Thunderball, Danger: Diabolik) and Karen Dor (Helga Brandt in You Only Live Twice). Fun, right? Three #Bond_age_ villains together! Well the fun doesn't stop there. Check out this next photo: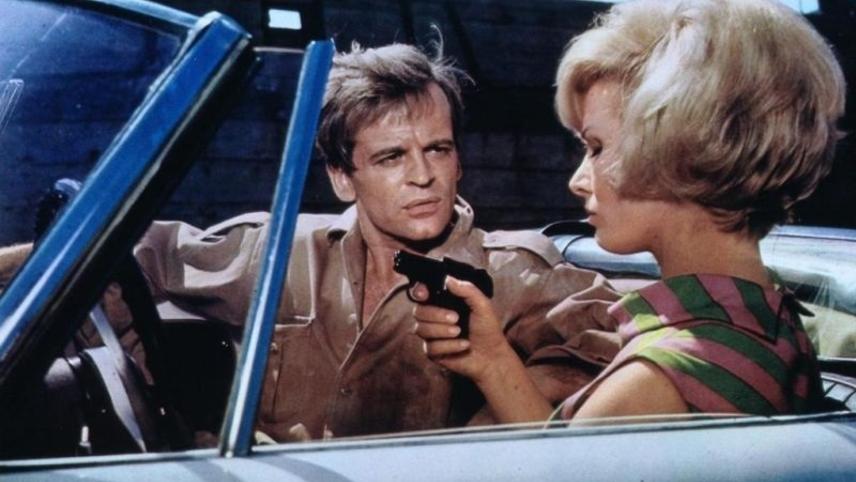 That's right. THE Klaus Kinski makes his #Bond_age_ debut this Wednesday. Now you're f'ing excited. SO MUCH CRAZY IN ONE PLACE! If you're not excited yet, the killer title credit sequence appears below.
Join us Wednesday, October 26th @ 9pm ET for the #Bond_age_ live tweet of TARGET FOR KILLING! Follow the #Bond_age_ hashtag. 
Credits: