"The Beckett Affair plot seems a bit complex as it unravels, but as Coopers says, "Politics are full of mysteries," and director Osvaldo Civirani keeps us guessing right along with the good guys. No Gadgets or raving madmen, but this one's a winner."

-David Deal, The Eurospy Guide
'Year of the Spy – 1966' – Week 3:
THE BECKETT AFFAIR
The Beckett Affair appeared on my radar only after checking out David Deal's Top 10 Eurospy list tucked into the back pages of The Eurospy Guide. This one's straight-faced and earnest espionage picture. Though the budget may be modest and the stars less than notable, The Beckett Affair provides competent thrills with a solid script. Unfortunately, the only copy of the film I could find looks like it's been stored in a Miami Beach tanning salon.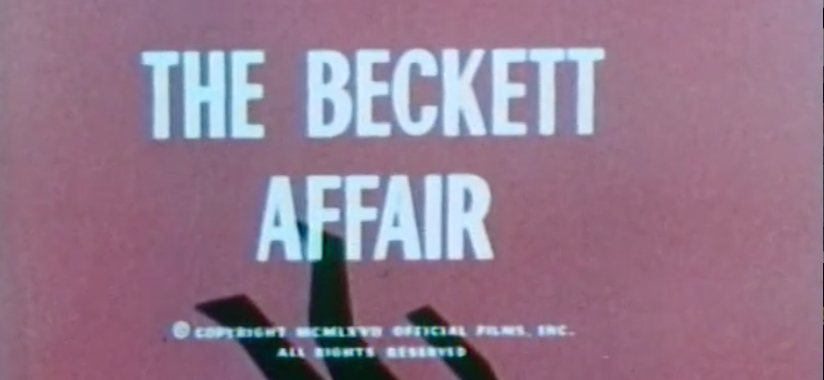 You won't recognize leading man Lang Jeffries unless you're a dedicated Euro watcher. The veteran of the Korean War appeared in many spaghetti westerns, swords and sandals epics, and Eurospy movies during the 1960's, none of them especially available. You will, however, have the pleasure of seeing Lang again in Week 4 of our 1966 Retrospective. He's a solid screen presence, if not an especially memorable personality. Austrian Krista Nell, likewise, had a similar, if all too brief, Euro-circuit career. The stunning actress made her big screen debut in Godard's Pierrot le Fou. The Eurostarlet died from leukemia at the age of 29.
Keep your earholes peeled for the gaggle of strong one-liners and a quintessential espionage score from Nora Orlandi. Orlandi has composed music for Boccaccio '70, The Strange Vice of Mrs. Wardh and Kill Bill: Volume 2. 
If none of that convinces you that this weeks' offering is worth a viewing, let me sell you with the following bit of Lang Jeffries smug: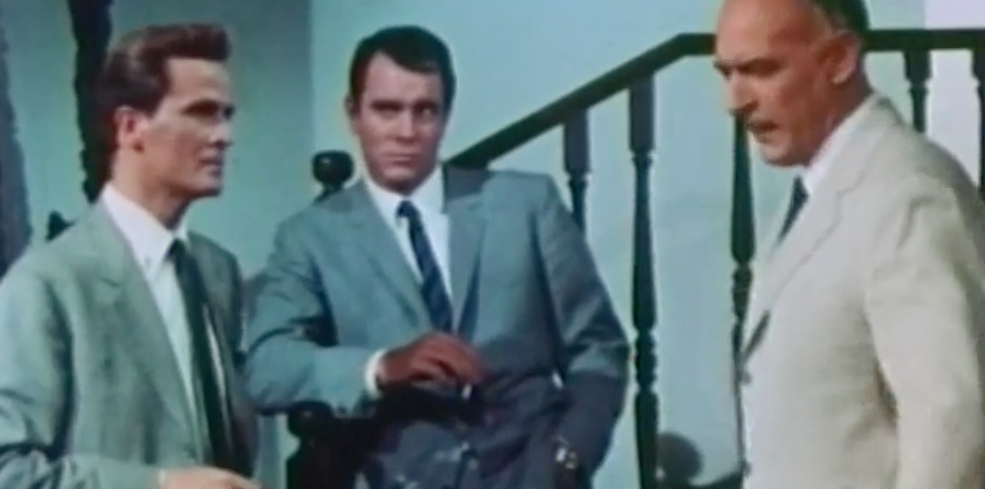 Join us Wednesday, October 12th @ 9pm ET for the #Bond_age_ live tweet of THE BECKETT AFFAIR! Follow the #Bond_age_ hashtag. 
Trailer: