Tournament of Bonds: Match A
After the viewing of #Octopussy on April 30th, voting will go live for one full week. At the end of that week, the winner of Match A will be crowned and advance to the second round.
16. DIAMONDS ARE FOREVER (April 23rd, 9:00pm EST)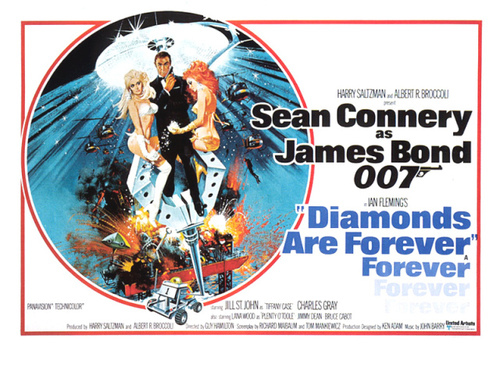 Year released: 1971
Domestic Box Office: $43.82 million ($221.75 adjusted)
#DAF in #Bond_age_:
Essay / MFB / Live Tweet #1 / Live Tweet #2 / Remixed Opening / #DAFHatecast
vs.
17. OCTOPUSSY (April 30th, 9:00pm EST)
Year released: 1983
Domestic Box Office: $67.89 million ($179.97 adjusted)
#Octopussy in #Bond_age_: 
Essay / MFB / Live Tweet #1 / Live Tweet #2