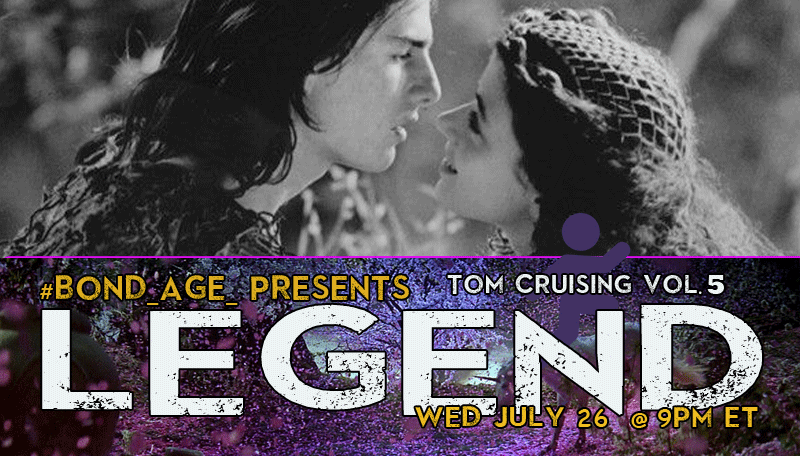 In the Tom Cruise filmography, there's one film that's often disassociated from the star's 1980's output. Sure, you've got your Top Guns and Days of Thunders, your Risky Businesses and All the Right Moves. But how does one place Ridley Scott's 1985 epic fantasy Legend in the Tom Cruise oeuvre? That's what we're going to find out.
Wednesday @ 9pm ET, the #Bond_age_ crew is going unicorn deep in the realm of mystical fantasy. Our first voyage into these lightly trodden waters since our bit of time traveling with Terry Gilliam's Time Bandits. If I'm being completely honest I don't remember much about this movie other than Mia Sara (because let's face it, we all had a Mia Sara crush in the 80's), sparkly unicorns and Tim Curry. Which is more than enough to make it our feature presentation for Tom Cruising: Volume 5.
We're also welcoming another live tweet host into the #Bond_age_ HQ this week. Alec Deacon (@MrAlecDeacon) will be steering this week's pleasure cruise because he is A) a huge Tom Cruise fan and B) another warm bodied live tweet host that can fill in when I'm on the lam.