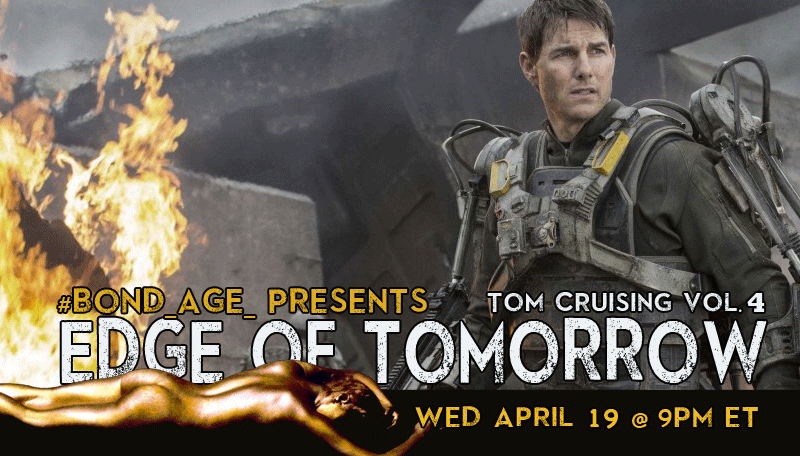 So far #Bond_age_ has live tweeted only "classic Cruise" as part of our Tom Cruising series. We've done Risky Business, All the Right Moves, Top Gun and Cocktail. That almost suggests that there isn't "classic Cruise" outside the 1980s. Not so! We're just getting started.
This Wednesday at 9pm ET, join #Bond_age_ as we live tweet the thoroughly underappreciated sci-fi action flick EDGE OF TOMORROW. Sure, it may have a terrible name (followed by an even more terrible attempt to rebrand the movie for home video consumption) but make no mistake — this is top notch Cruise paired with the even more excellent Emily Blunt in a fun slice of contemporary mind-fuckery. EDGE OF TOMORROW is like if Independence Day and Groundhog Day had a baby and Tom Cruise was their doula.
Wednesday at 9pm ET, #Bond_age_ live tweets Edge of Tomorrow. Follow #Bond_age_ hashtag. Embed will appear on the website just before showtime.