There you are. Just cruising down Lakeshore Drive in Grosse Pointe with your good buddy and you realize, in between hits from your joint, that Thunderball turned 50 years young last week. 50! 50 YEARS!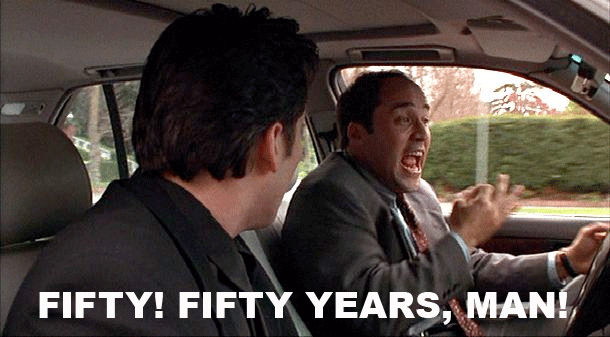 So naturally, #Bond_age_ needed to host a little surprise party for old man Thunderball. Sadly, it's BYOJ (Bring your own jetpack) so you'll have to dig yours out of the attic for the occasion.
Join #Bond_age_ for Thunderball's 50th Anniversary Live Tweet on Wednesday, December 16th at 9pm EST. Follow #Bond_age_ hashtag.
There's an embed online so even if you don't have your own copy of Bond's 4th adventure, you'll still be able to join us and send your obligatory tweets about interminable scuba battles, Claudine Auger, Luciana Paluzzi and Connery's body sweater. Twitter's always rocking the nights we live tweet Thunderball.
THUNDERBALL! #Bond_age_

James Bond – Thunderball by RightMoveLLC
Thunderball Trailer: