Ahhhh the familiar faces, smells and routines of our Thanksgiving holidays. Planning the menu, prepping the food, indulging Uncle Harry's drunken rants about politics while pretending to be wholly focused on the quality of this year's cranberry sauce, watching MST3K's Turkey Day Marathon…
…but we all know these much revered holiday traditions begin the night before Thanksgiving with a Proto-Bond selection by @MiddParent and @NitrateDiva.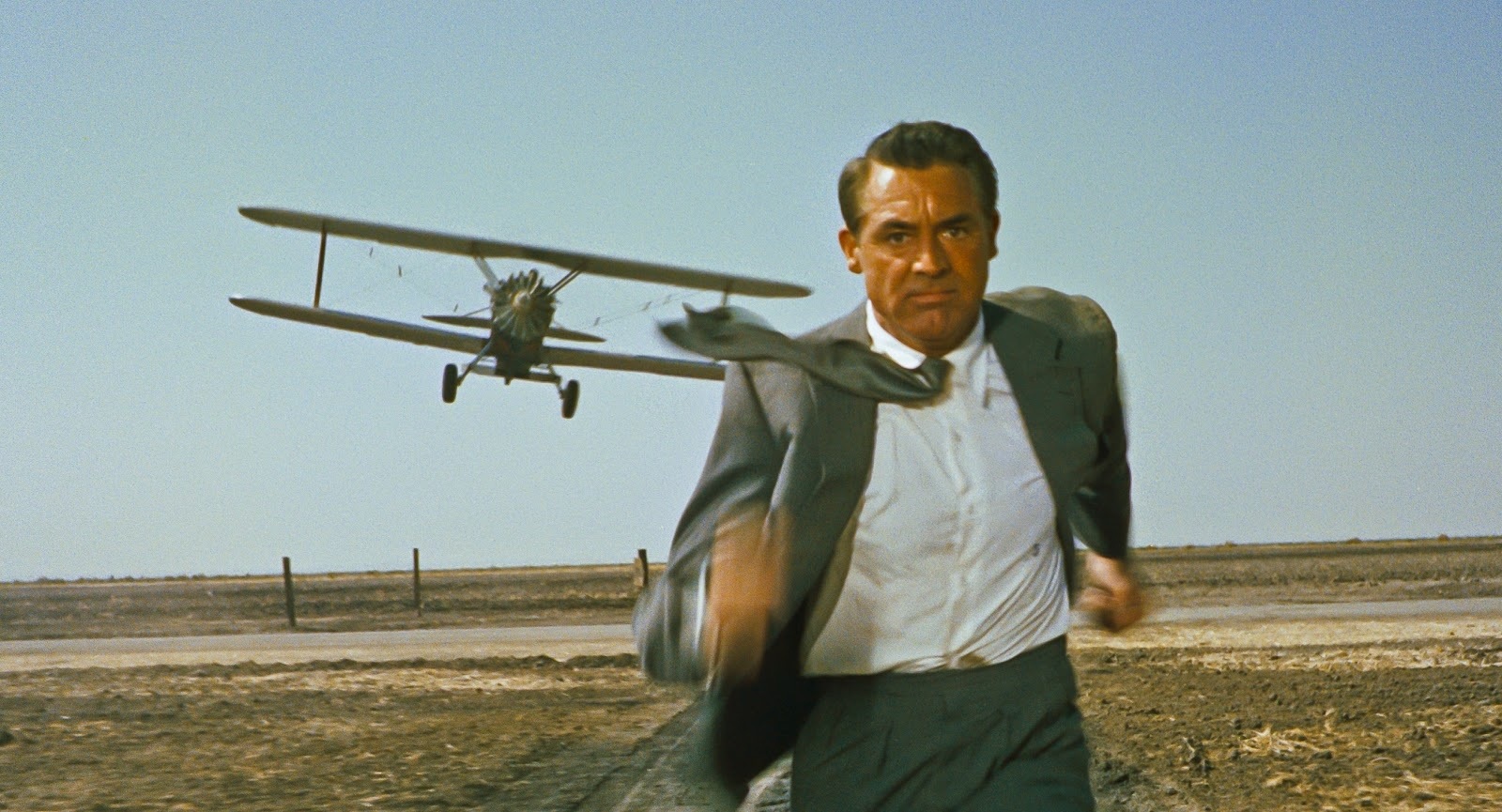 This year, our lovely ladies in #Bond_age_ residence have chosen to present perhaps the most Proto of all the Protos that ever dared to Proto-Bond. Thanksgiving Eve 2015 we live tweet Hitchock's classic film of espionage, Teddy Roosevelt nose-picking, menacing cropdusters, mistaken identity and suggestive train innuendo… NORTH BY NORTHWEST. NxNW stars the man many people wanted to be Bond (Cary Grant), directed by the man Ian Fleming wanted to direct Bond (Hitchcock).
Join #Bond_age_ and hosts @NitrateDiva and @MiddParent on Wednesday, November 23rd at 8pm EST for the NORTH BY NORTHWEST LIVE TWEET! Follow the #Bond_age_ hashtag and use #NxNW whenever to help the Twatter onlookers decode the stream and hop on whenever possible (because you're going to get some hop-ons!).