Some time ago… our dearly beloved Pierce Brosnan turned 64. Because #Bond_age_ had a previously scheduled date with Deadlier Than the Male and we celebrated Roger Moore the following week, I made the executive decision to postpone the official birthday festivities until NOW.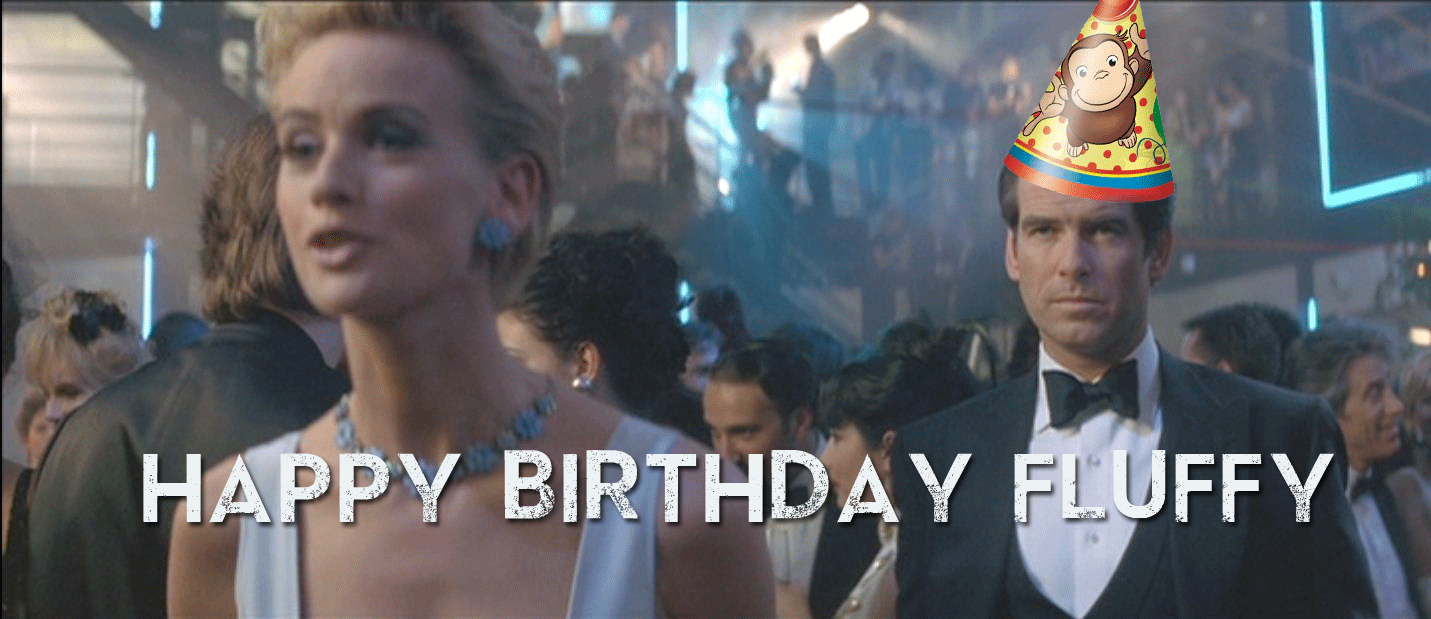 With so many excellent Fluffy films from which to choose, the choice of film weighed heavily on my mind. Do we go with a lesser Fluffy film? Or a more recognized success? My first choice– The Matador (2005) remains a film that deserves broader appreciation. Brosnan deliberately plays against the Bond persona as a bedraggled and unpredictable contract killer that befriends a put-upon schlep (Greg Kinnear). The outcome is a low-key rambling character-driven comedy. But would it make a good live tweet? Comedies are often hard sells, especially in films that essentially make the wise-cracks for us.
So… now what?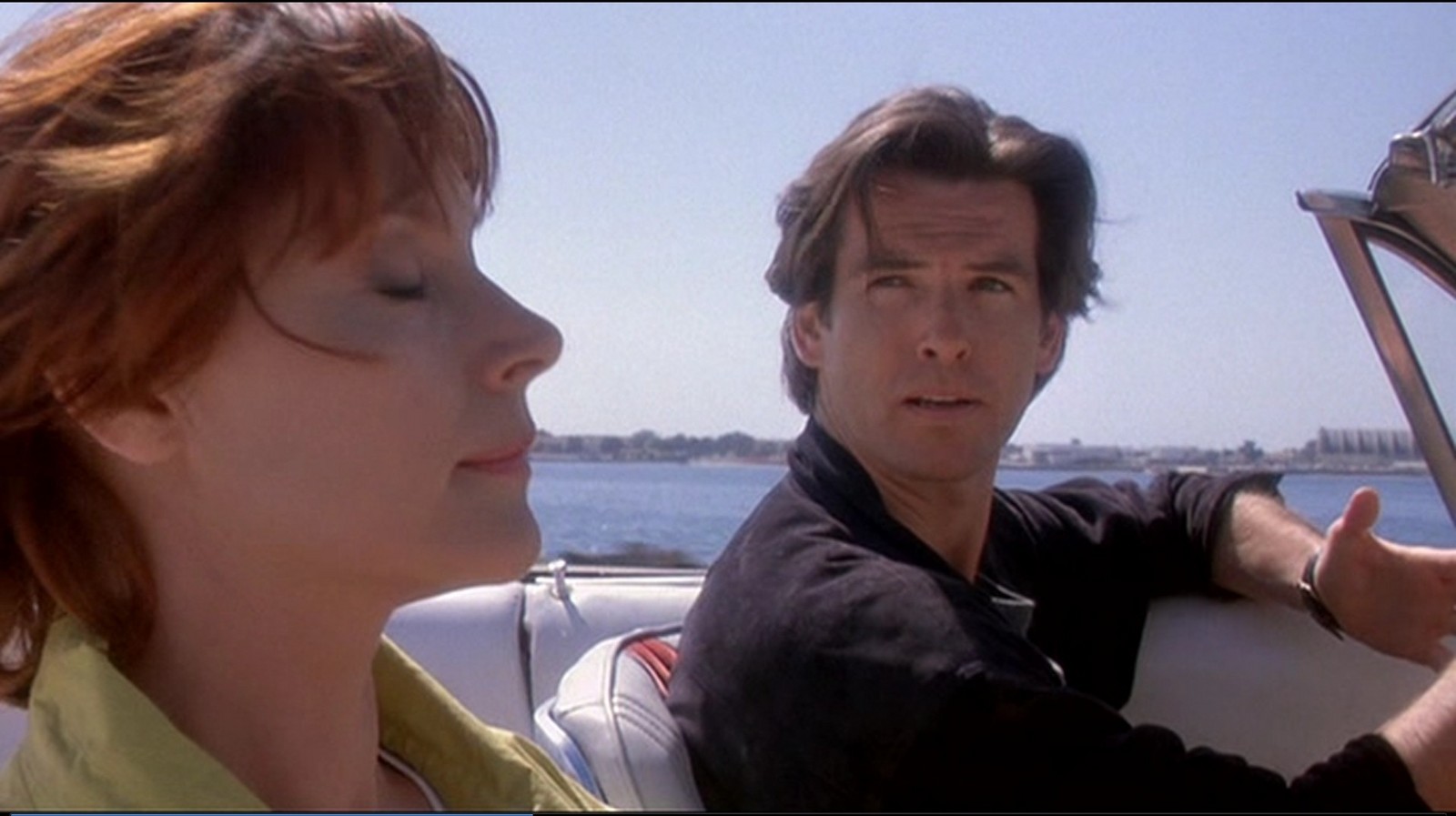 So I moved on. What else did I have in my bag of Fluffy tricks? I was tempted by The Mirror Crack'd, an Agatha Christie film featuring a very youthful Brosnan in an uncredited role. Another time, perhaps. A bit part wasn't sufficient enough celebration. I still want to do After the Sunset, but that's really just not reflective of the mood I'm in.
I went back to Taffin. How could we recreat Taffin? I recalled I picked up the HBO film The Heist on DVD for just such an occasion. Fluffy plays Neil Skinner, an ex-con framed by his partner Ebbett (Tom Skerritt). His partner now runs security at a race track and in order to seek his revenge, Neil's going to steal the track's daily take right out from under his old partner's nose. Before you go looking for the @007hertzrumble seal of approval, I can't offer any. Because I haven't seen it! We're going in blind here people! For Fluffy!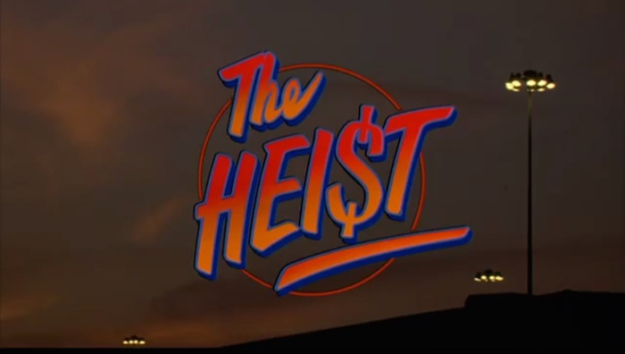 Join #Bond_age_ on Wednesday, June 7th for the THE HEIST live tweet, starring Pierce Brosnan, Tom Skerritt, Wendy Hughes and a whole bunch of "those guys" you know from somewhere else. Show starts at 9pm ET. Follow #Bond_age_ hashtag.