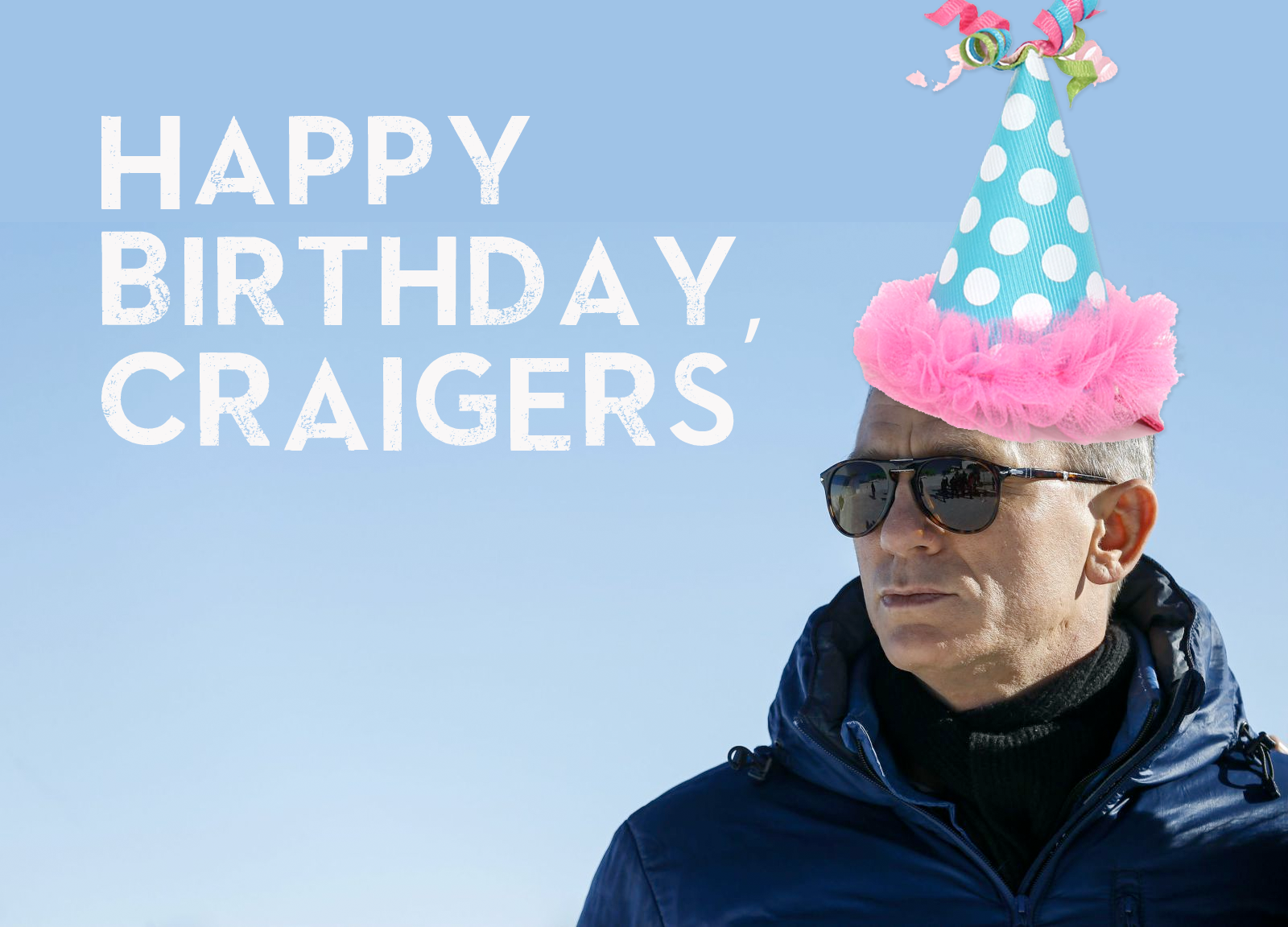 On March 2nd, Craigers turns 50! To celebrate, #Bond_age_ is cracking open a big bottle of Cowboys and a pint of Aliens. That's right. It's the #Bond_age_ live tweet for which you've all been waiting. It's Daniel Craig and Harrison Ford and Olivia Wilde in Cowboys & Aliens!
For those of you that haven't seen Cowboys & Aliens, there's truth in advertising. While the title may seem like a dead giveaway of certain stupidity (and that might be true) — Cowboys & Aliens offers fun, pretension-free slice of action absurdity. It never stood a chance with audiences or critics (and you'll see why), but I've thoroughly enjoyed far worse movies.
Don your best party hats and join #Bond_age_ for the Cowboys & Aliens Live Tweet on Wednesday, February 28th @ 9pm ET. Follow #Bond_age_ hashtag. Also consider some liberal usage of #CowboysandAliens and/or #HappyBirthdayCraigers.