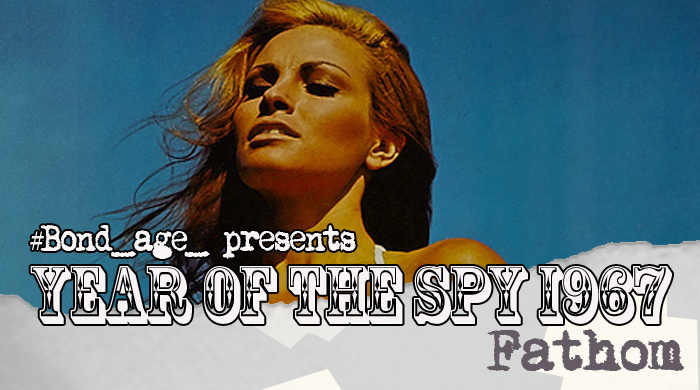 1967. Raquel Welch as an American skydiver named Fathom Harvill.
Do you need another reason to watch Fathom? Let me answer that for you. Tony Franciosa? Clive Revill? Okay. I can't vouch for the film, necessarily. There is a reason we haven't presented this film in a "just because" presentation. I will vouch for it's live tweet possibilities and mention that Roger Ebert gave this film ZERO stars. Babes, beaches and bullfighting. Did I mention Raquel Welch? Yes? Well, I just wanted to make sure.
Join #Bond_age_ on Wednesday, September 20th at 9pm ET for the Fathom live tweet. Follow #Bond_age_ hashtag.
Here's the opening of Fathom to tease your sensibilities.