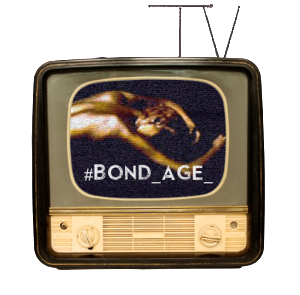 Welcome to Remington Steele Season 2!
While we're excited to reach this milestone in the #SteeleTweet. Season 2, you guys! There is a downside to progress, however. And that casualty is Murph. Poor Murph has left us. Poor Bernice has left us. But focus on the important part. Murph will forever remain in our hearts. In his stead who will become the Remington Steele whipping boy? Only time will tell.
Season 2 opens with a two-part episode called "Steele Away with Me" and the arrival of Doris Roberts as Mildred Krebs, a former IRS agent who'd been obsessed with tracking down "Remington Steele."
Will we learn more about Remington's past? Will Laura and Remington continue their flirtation? Will Laura wear some more amazing hats? You'll have to tune in to a brand new season of #Bond_age_TV presents REMINGTON STEELE to find out. You'll also need to keep your classic movie radar finely tuned during these episodes because there are new fewer than five references.
Join us Wednesday, May 10th @ 9pm ET for #SteeleTweet Vol. 8. Embeds for the episodes will be provided. Follow along on the #Bond_age_TV hashtag, supplement with #SteeleTweet to let all the squares know what we're doing.