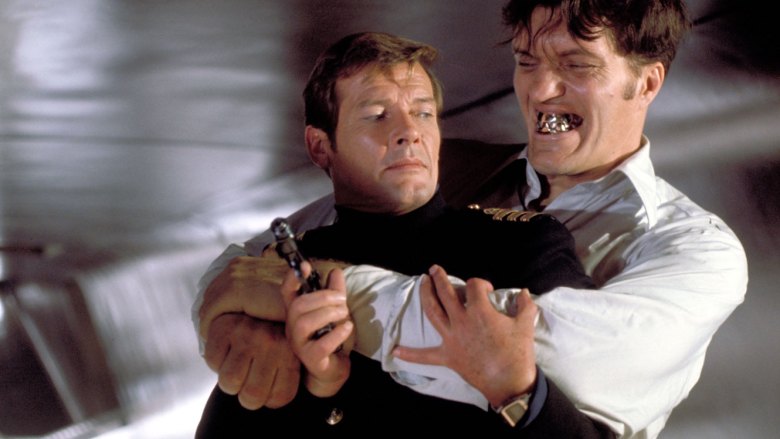 This essay inspired by The Spy Who Loved Me is the tenth in a 24-part series about the James Bond cinemas co-created by Sundog Lit. I encourage everyone to comment and join in what we hope to be an extended conversation about not only the films themselves, but cinematic trends, political and other external influences on the series' tone and direction.
Of [In]human #Bond_age_ #10: How The Spy Who Loved Me Can Help You Avoid the Lobster Trap
by James David Patrick
Everyone has a favorite James Bond actor. Typically, the Bond that ushers us through childhood earns a special place in our hearts and minds. If you didn't grow up with Bond or came to the movies later in life, sentimentality might play a smaller role. And with or without sentimentality, there's still the risk of falling into the Connery lobster trap whereby one blindly argues that Bond is Connery and Connery is Bond and thus the conversation is done.
Did he just smack-talk Sean Connery's Bond a little bit?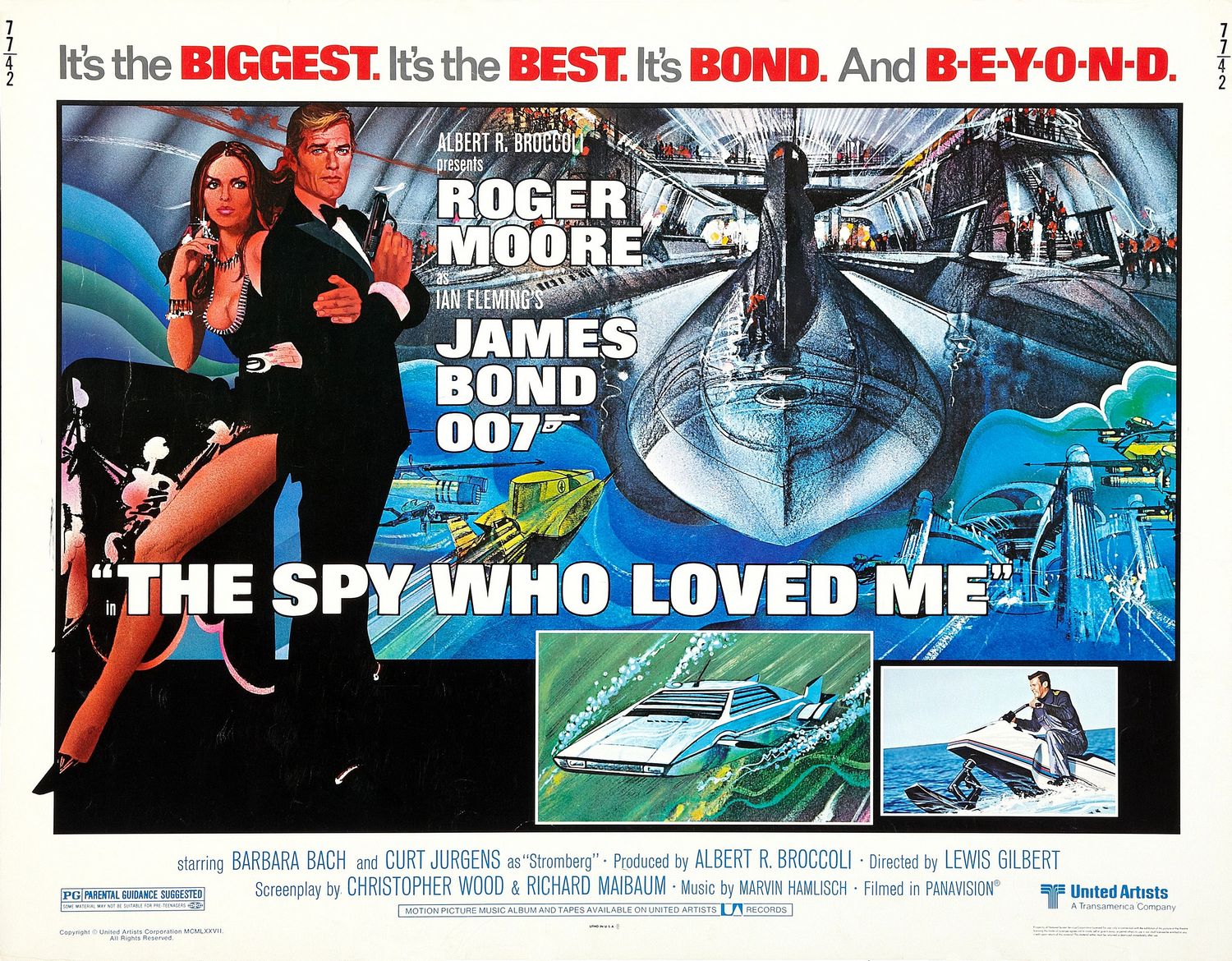 Yes, but don't read too much into that. Sean Connery defined the role, a Cro-Magnon womanizer with a million-dollar smile. His portrayal of the character has influenced every other actor that has donned the tuxedo. But we've got to be honest with Connery's legacy as 007. Terence Young, the director of Dr. No had as much to do with the creation of cinematic James Bond as Sean Connery. The late Lois Maxwell (Moneypenny) said, "Terence took Sean under his wing.  He took him to dinner, showed him how to walk, how to talk, even how to eat." Young even outfitted Connery in his Saville Row suits. He taught him how to talk without gesturing with his hands. Other members of the production team have remarked that Connery was just doing a Terence Young impersonation. It is also said that Young likely modeled Bond on the lifestyle of Eddie Chapman, a wartime double agent (codenamed "Zigzag") who had been a friend of Young's before the war. Young molded Connery into James Bond, like a piece of unformed clay.