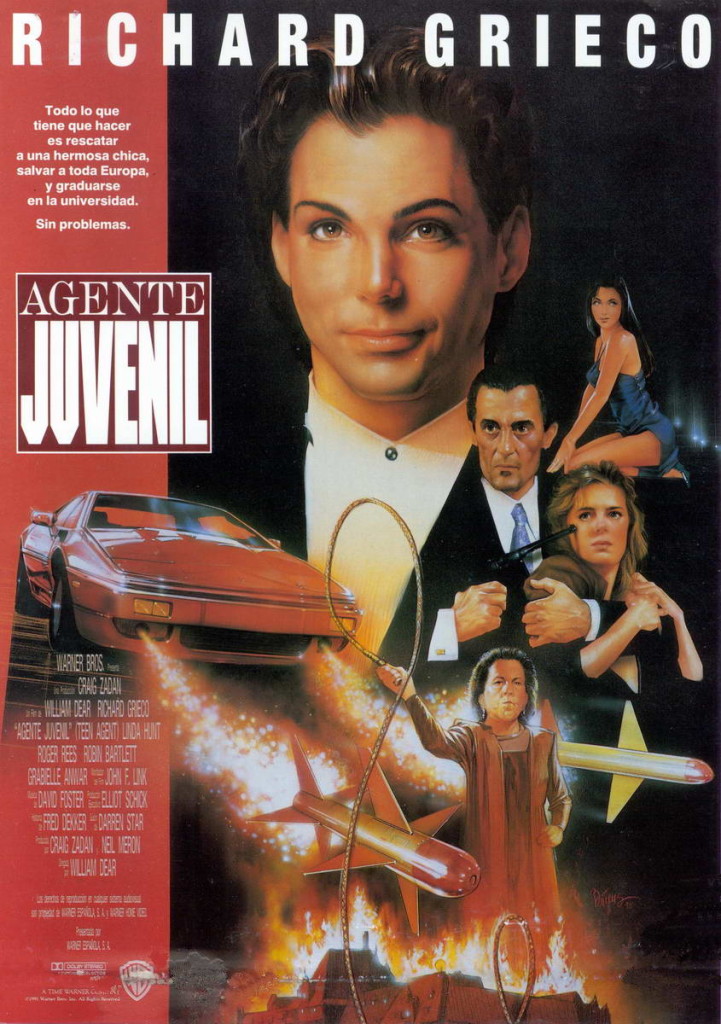 If Looks Could Kill is available to purchase through the Warner Archive Collection.
For our second #Bond_age_Choice feature presentation @MisterGreggles has chosen an old childhood favorite starring 26yo Richard Grieco. If Looks Could Kill represents the pinnacle of the Grieco oeuvre. Take that for what you will. It's got all sorts of fun Bond riffing and teen shenanigans. This makes it ripe for a fantastic live tweet of epic #Bond_age_ proportions.
The embed for If Looks Could Kill will go live on this page around 8pm EST on Wednesday, May 20th. The embed will disappear immediately after the live tweet. Don't miss out. If Looks Could Kill is currently only available through the Warner Archive Burn-on-Demand service.
This live tweet corresponds to @MisterGreggles' episode of the Debatable Pod where he discusses If Looks Could Kill as one of the personality-shaping masterpieces of childhood nostalgia. You can also find me (@007hertzrumble) on that particular podcast riffing along with Greg on the topics of the Grieco, the spy genre through the decades, Linda Hunt and Tuff Turf.
Follow #ILCK hashtag.