I'm bored, Bond fans. I'm also tired of being disappointed. I owe that feeling to the lingering stale acidity left in my mouth after Spectre — it's like I sucked on a lemon three years ago and haven't brushed my teeth. And you're yelling back at me things about oral hygiene, but it's a metaphor and dental health doesn't matter in metaphors.
By now the #Bond_age_ team should have worked up at least three new podcasts dissecting teaser trailers and posters and casting decisions. Instead we're on total radio silence because other than some names and scattered casting notions, we've got as much information as Blofeld has scruples.
In case you haven't been paying attention, let's rundown what we know, what we're guessing, and what I hope for Bond 25.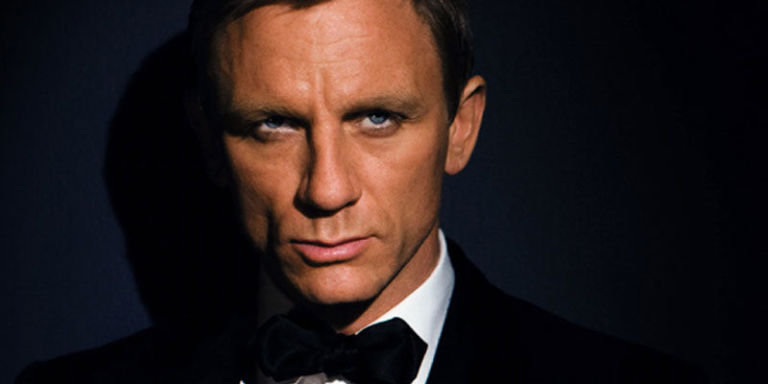 What We Know About Bond 25
Before we talk about anything, I'd like to make it clear that Daniel Craig is back. As I said he would be. (Not to brag, but…) So please stop recasting him. For now. Bond 25 comes out February 14th, 2020. After that, we'll talk.
We know that Danny Boyle was directing a script written by Danny Boyle and Trainspotting screenwriter John Hodge and now he's not. The EON team cited "creative differences" as the reason for his departure. That means that Boyle wanted to do something different (as he's want to do) and the Bond institution (the Bondstitution?) said no. This leaves me desperately wanting to know what the hell Danny Boyle had in mind — and how the hell we can see his vision become a reality? An easter egg on the Bond 25 Blu-ray? Lego movie version? Dinner theater?
We also know that some of the ideas from Boyle's and Hodge's script made their way into the current iteration that's being rewritten by — you guessed it — Neal Purvis and Robert Wade, the scribes who've tackled every Bond movie since The World is Not Enough. And while they were been behind the typewriters for Casino Royale, they've also been responsible for Die Another Day and Spectre. We can't read too much into their return other than the fact that EON wants to maintain the status quo — a fact we already knew before they ousted Danny Boyle because the only thing more frightening than "change" in the Bond universe is that Jinx spinoff that never materialized.
But now about the directors — which represents the most definitive fact of all the new facts other than "James Bond will return…" Cary Joji Fukunaga has replaced Danny Boyle. Cary Fukunaga might not be a cinephile's first choice as his most notable work has been done in the realm of TV — most notably True Detective Season 1 and Maniac. He also directed the film Beasts of No Nation about a child fighting in a fictional civil war-torn African country. (No. I haven't seen it.) The buzz on the Interwebs loves this choice because of Fukunaga's status as an important up-and-coming cinematic voice. Many have called it a bold direction for the 57-year-old franchise.
#Bond_age_ Hot Take: Eh. Based on the limited amount of theatrical work we've seen from Cary Fukunaga, I can only generalize. I'm excited because he's shown a broad range of tonal styles from Jane Eyre to Maniac, but I'm not at all confident he's going to be given the opportunity to break from the Mendes cycle that dinged Skyfall and castrated Spectre. Once upon a time I felt similar enthusiasm for a director named Lee Tamahori. We won't get Die Another Day out of Fukunaga, but honestly I wouldn't be opposed to something in that general direction because it would at least mean that someone's trying to have fun with this series again.
What We're Guessing
The reported casting calls for Bond 25 has also shed some light (a nightlight at best) on EON's aspirations. A call for a charismatic/vindictive Russian/Balkan leading man and leading lady with "strong physical combat skills" (also Balkan). I also read at some point that they were seeking a Maori actor with "combat skills." It sounds like Babs (aka Barbara Broccoli) has been reading current events and watching Moana and in between bites of Fritos synthesized the two.
Back in June, a rumor surfaced that Bond producers wanted Helena Bonham Carter to play the lead baddie. I haven't heard anything since then to deny or corroborate that bit of news. True or false, that sounds delicious to me and would be the first female lead villain since Sophie Marceau in The World is Not Enough (1999).
We expect the tonal consistency of the Craig era to continue to its logical terminus. Fukunaga has shown a light touch within darker material, however. He's also said that his first Bond was Roger Moore in A View to a Kill — and he refused to pick a favorite Bond actor because "every single one of them has brought their thing to it and its nice to have that difference…" Keep saying the right things, CJF.
I'm also assuming David Arnold comes back to write the score now that Mendes and his boy wonder Newman have left Gotham — I mean Bondtown — for good.
What else can we assume? Well, we can assume that eventually we'll get a name, a trailer and a teaser poster. We can assume that people will play roles and that drinks will be had and cars will be driven.
What I Want in Bond 25 (Run-On Edition)
I want every trace of Spectre gone and I never want to see Blofeld again. He can be a villain but I want an arm or maybe a leg. A hairy cat, but I want his visage off my screen. I want Arctic Monkeys to do the theme song because that might actually be fun. Have you listened to their new record? It oozes smug like the coldest of martinis and "Four Out of Five" is basically already a Bond song. I want Bond to make bad puns and gamble and match wits with bad guys. Another female villain would be great. I still say that Monica Bellucci should have been the real Blofeld and that would have made all the difference. I would like a Bond movie with some color. Do you remember how vibrant Goldfinger and Thunderball were? You could feel the blue of Bond's poolside romper. Raise your hand if you remember any color in Spectre? Even Madeleine's dress looked overexposed. I want Bond to be a cocky bastard and stop with the tired middie-aged introspection that started in Skyfall (because if Bond can't survive his midlife crisis what hope is there for the rest of us?!?) and go on an actual goddamn MI6 mission handed to him by an M who sits at his desk and makes snide remarks about Bond's carelessness. HE WILL NOT GO ROGUE. HE WILL BE IN CONSTANT CONTACT WITH HIS SUPERIORS. HE WILL ENJOY BEING HIMSELF. WE WILL ENJOY BOND. BOND NEEDS TO BE BOND AGAIN.
Thank you. Now let's have the Arctic Monkeys play us out.