Okay so maybe it's not exactly annual. But this is what I know. I know that this will have been the third live tweet of the ever popular, super mod, Mario Bava-helmed spy caper. I also know that we've been doing this #Bond_age_ thing for nearly three years now. If you do the math, that certainly seems like an annual tradition. Consider this: we've never repeated a #Bond_age_ IMPOSTOR! once, let alone twice. This third live tweet of DANGER: DIABOLIK will elevate this IMPOSTOR! to rarefied #Bond_age_ status. If we had rafters, we'd raise it to them. If we had a hall of busts, John Phillip Law and Marisa Mell would have their own busts alongside all the Bond actors, our favorite Bond girls, the U.N.C.L.E. boys, Patrick McGoohan and Ken Clark. After this third live tweet, we will have live tweeted only From Russia With Love and On Her Majesty's Secret Service more often than DANGER: DIABOLIK!
Chew on that for a spell.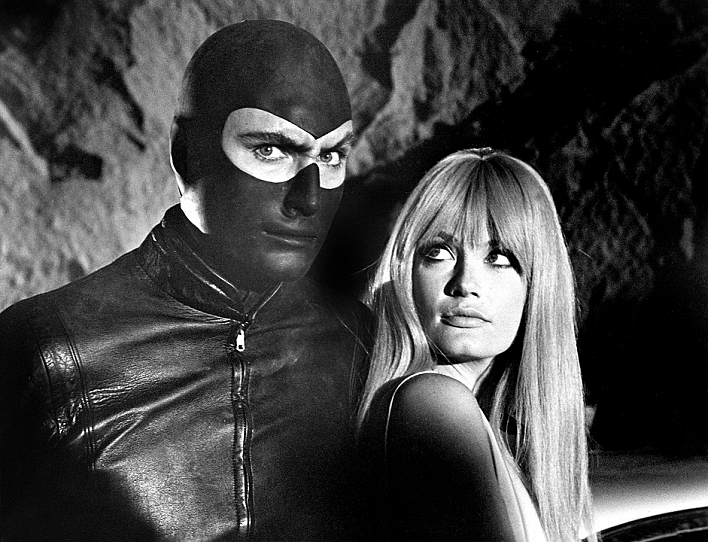 Wednesday, October 14th at 9pm EDT, #Bond_age_ live tweets DANGER: DIABOLIK (again!)
If you're new to DIABOLIK do yourself a favor and join us for an amazing evening of twatter. If you've been with us through all the DIABOLIK! sessions you'll know this is something you just cannot miss. Block off Wednesday night, join #Bond_age_ for the DANGER: DIABOLIK Live Tweet. Also, pile all your cash in the middle of your living room and prepare to get freaky.
The embed will appear on this site the day of the Live Tweet. Follow the #Bond_age_ hashtag. And if you still need a reason to join us, here's the trailer: