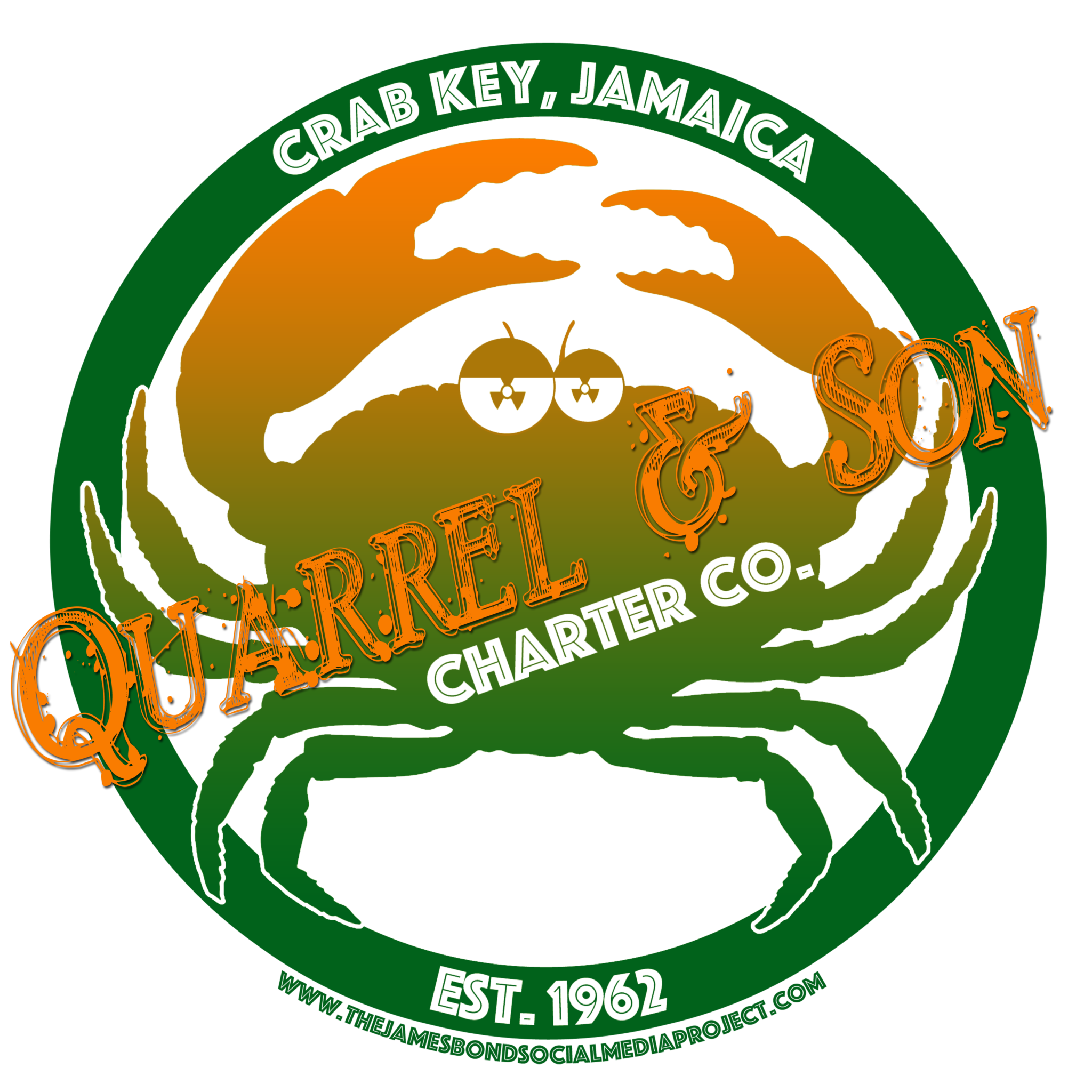 #1. Quarrel and Son Charter Co.
Just because you own the tee, doesn't mean you'll be afraid of dragons. In fact, I've heard the opposite to be true.
This is the first in a series of 25 designs inspired by the Bond movies. I'll go in order from Dr. No through (if it ever comes out) #Bond25. (I'm skeptical.) I'll put all of the designs up in the #Bond_age_ Threadless and Redbubble pages for you to purchase on your favorite clothing and paraphernalia. Mouse pads, backpacks, bedding, phone cases. So much stuff you don't need! T-shirts, however… t-shirts are essential to being.
The Quarrel and Son Charter Co. was inspired by Bond's shepherd into Crab Key, his loyal friend Quarrel — a character who would have already been established before Dr. No if the films had gone by the book chronology. But as you well know, Quarrel met his demise on Crab Key, which meant that when Bond met with Quarrel in a later James Bond adventure (Live and Let Die), Quarrel was no longer Quarrel but Quarrel, Jr. Logically this meant that Quarrel, Jr. was around at the time of Dr. No and *clearly* an inspiration for the name of Quarrel's Jamaican Charter and Tourism company. On a related note, Quarrel, Jr. would have been a much better cartoon than James Bond, Jr.
Look forward to my From Russia With Love-inspired design coming soon to a t-shirt near you. Hopefully I can stay on track and keep pumping out the hits, but not every single design is going to be a winner and I'm prepared for my inevitable Die Another Day of #Bond_age_ t-shirt design.
If you have any ideas for James Bond t-shirts you'd like to wear, let me know and we'll foist them up on Threadless and Redbubble. All t-shirt ideas are good t-shirt ideas.