As a last minute replacement for November's #PrisTweet, we dusted off the swingin', sexy TV crimefighter Honey West, starring an ocelot, Anne Francis and some other people. The show only ran one season with 30 episodes, but left an indelible impression. Since everyone had a truly groovy time, we'll bring Honey back whenever there's a gap in programming.
Episode 1 / Episode 2 / Episode 3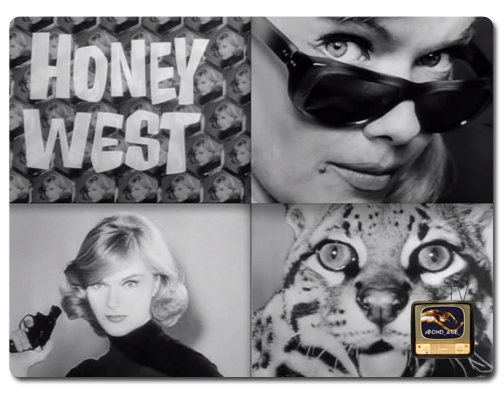 INITIATE HONEY WEST LIVE TWEET DIGEST (Edition 1)!
Honey West Episode #1 – The Swingin' Mrs. Jones