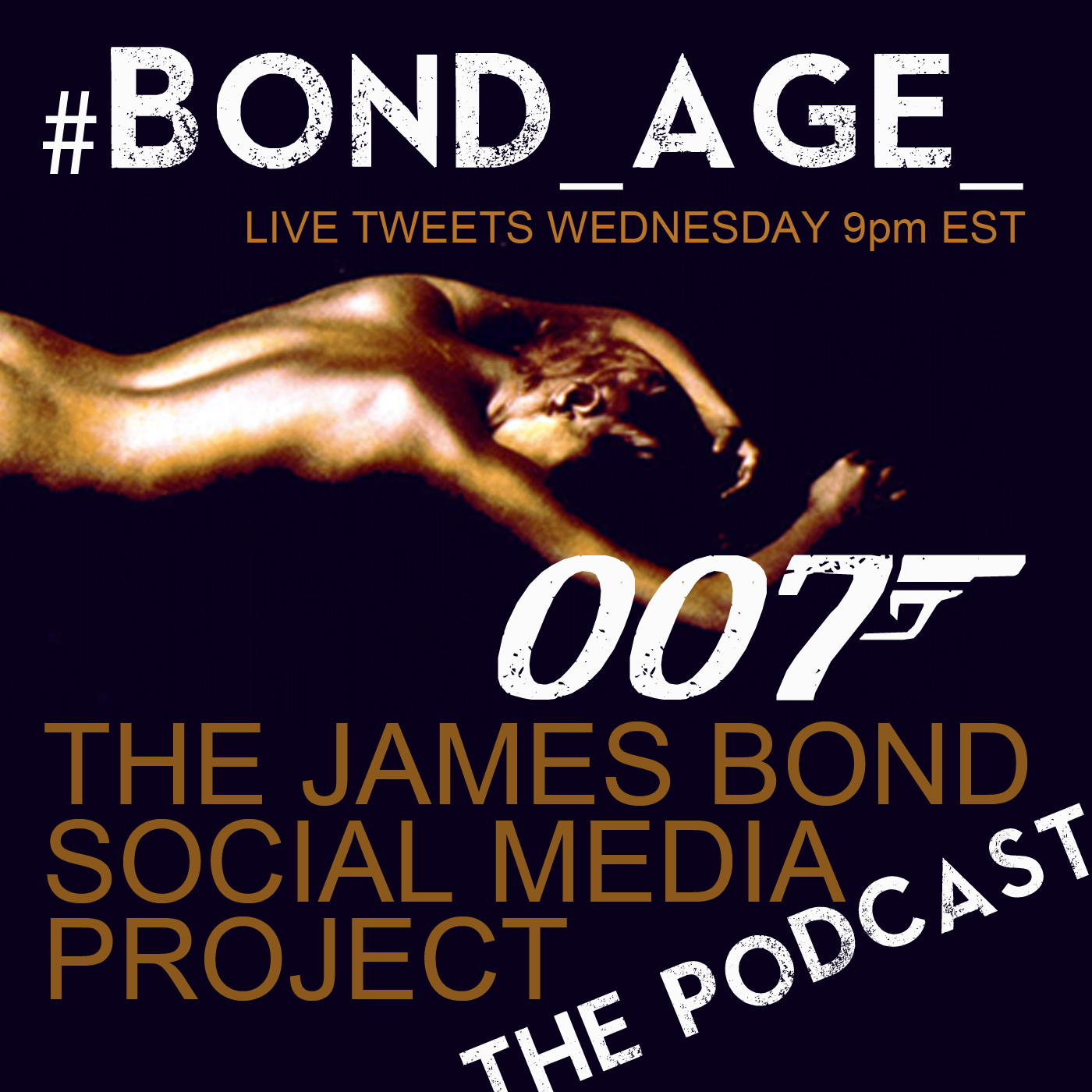 Episode 16: The "Best Bond Quotes" Draft
James (@007hertzrumble) and Keith (@theactualkeith) go toe to toe in a Best Bond Quotes Draft. 5 blurbs vs. 5 blurbs for global supremacy. Along the way, they hit all the essential topics. Potential podcast spinoffs like the "Green Smoothie_Pod" and the "Blender_Pod". What each Bond has every morning for breakfast. We also play a variation on the Six Degrees of Kevin Bacon game that proves our mental acuity and stable of useless information. This leads us to discussing why we weep for our futures. And Top Gun. Because Top Gun is timeless.
Download: http://traffic.libsyn.com/thejamesbondsocialmediaproject/Bond_age_Pod16_2.mp3 (right click, save as)
CREDITS
Talking People:

James David Patrick (@007hertzrumble), proprietor of this here #Bond_age_ project, Top Gun and Green Smoothie enthusiast.
Keith Bodayla (@theactualkeith), Podcast impresario and President of the Diamonds Are Forever fanclub.
Music contained within:
"The James Bond Theme" – Monty Norman and John Barry
"I Told You I Was Freaky" – The Flight of the Conchords
"Footloose" – Kenny Loggins
"It's Martini Time" – The Reverend Horton Heat
"Dramatic Impact #1-#4" – Ren & Stimpy Production Music
"You've Lost that Lovin' Feeling" – Tom Cruise and Anthony Edwards and co.

Host segments originally recorded on May 14th, 2016.
Copyrights are owned by the artists and their labels. No f'ing money is made from this podcast.