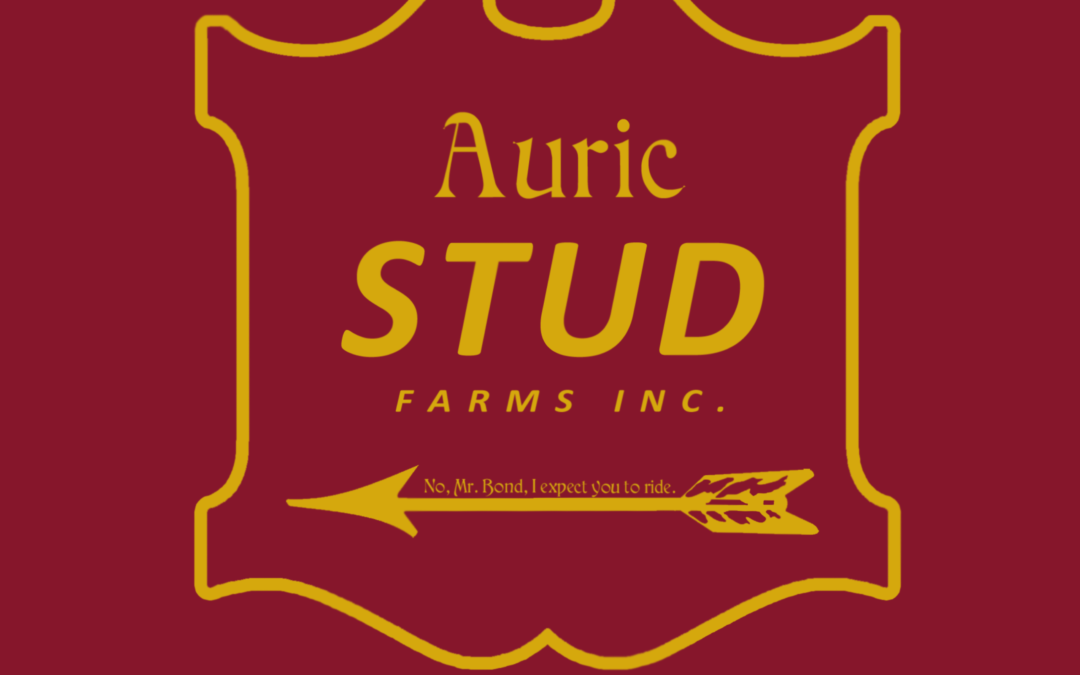 #3. This way to AURIC STUD.
This way to Auric Stud. Inspired by the sign on Goldfinger's stud farm in Goldfinger, this Auric Stud tee makes you the STUD on Auric Goldfinger's Kentucky stud farm.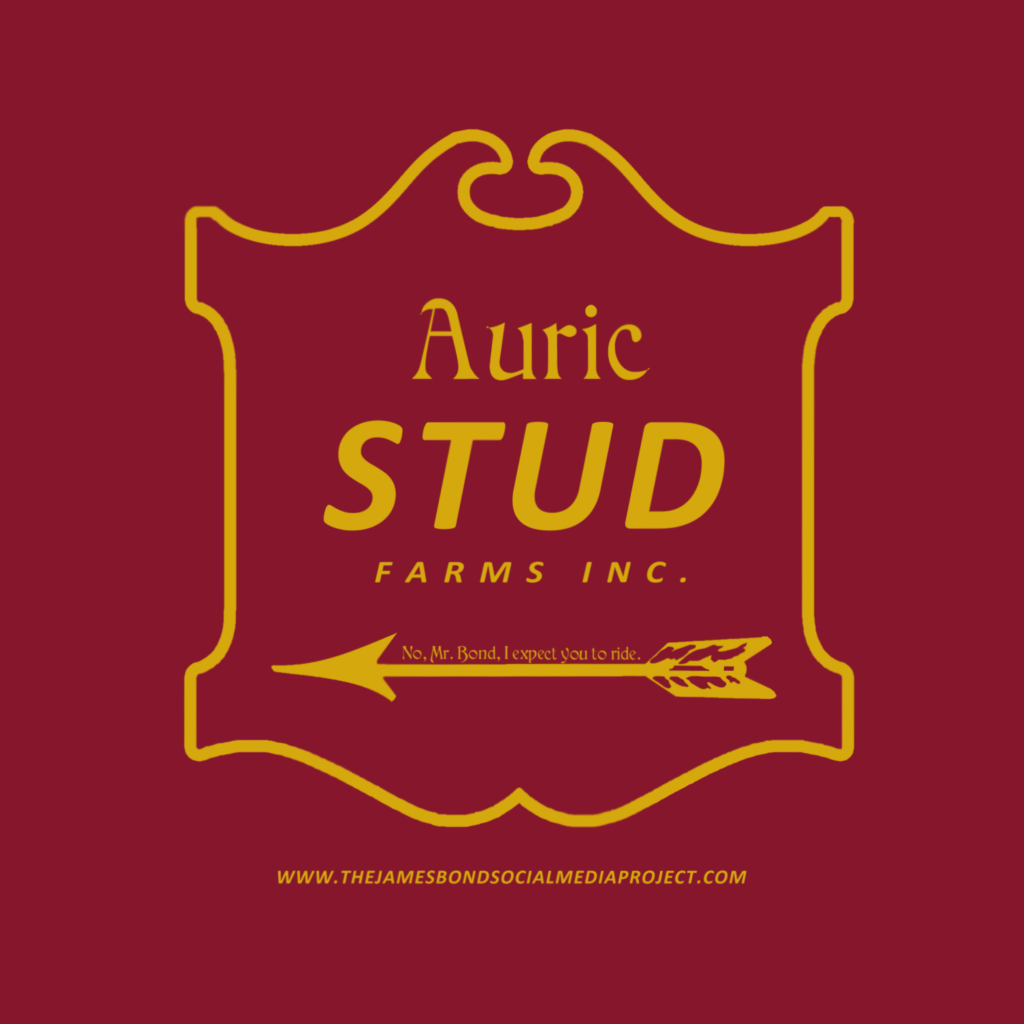 I've tried to remain as true to the sign on Goldfinger's farm as possible. And you might be saying, "Sure, whatever — that's just finding the right font." But let me tell you something. Finding that font wasn't easy and I did manipulate the sign design because the original wasn't particularly interesting either. And yet I persisted.
Pay close attention and you'll noticed the arrow reveals a choice phrase surely spoken by the big man himself. "No, Mr. Bond, I expect you to ride." You must have misheard him when you thought he said, "No, Mr. Bond, I expect you to die." He was, after all, just a horse breeder.
This is the third in a series of 25 designs inspired by the Bond movies. I'll go in order from Dr. No through (if it ever comes out) #Bond25. (I'm skeptical.) I'll put all of the designs up in the #Bond_age_ Threadless and Redbubble pages for you to purchase on your favorite clothing and paraphernalia. Mouse pads, backpacks, bedding, phone cases. So much stuff you don't need! T-shirts, however… t-shirts are essential to being. They're essential to representing the inner, eccentric YOU.
Order AURIC STUD at Threadless in your favorite studly colors of the rainbow. Note: I can no long sell shirts at Redbubble because their sensitive dispositions object to the name JAMES BOND in my website URL. Seriously.
Until next tee—-
JDP
Past James Bond t-shirt designs: