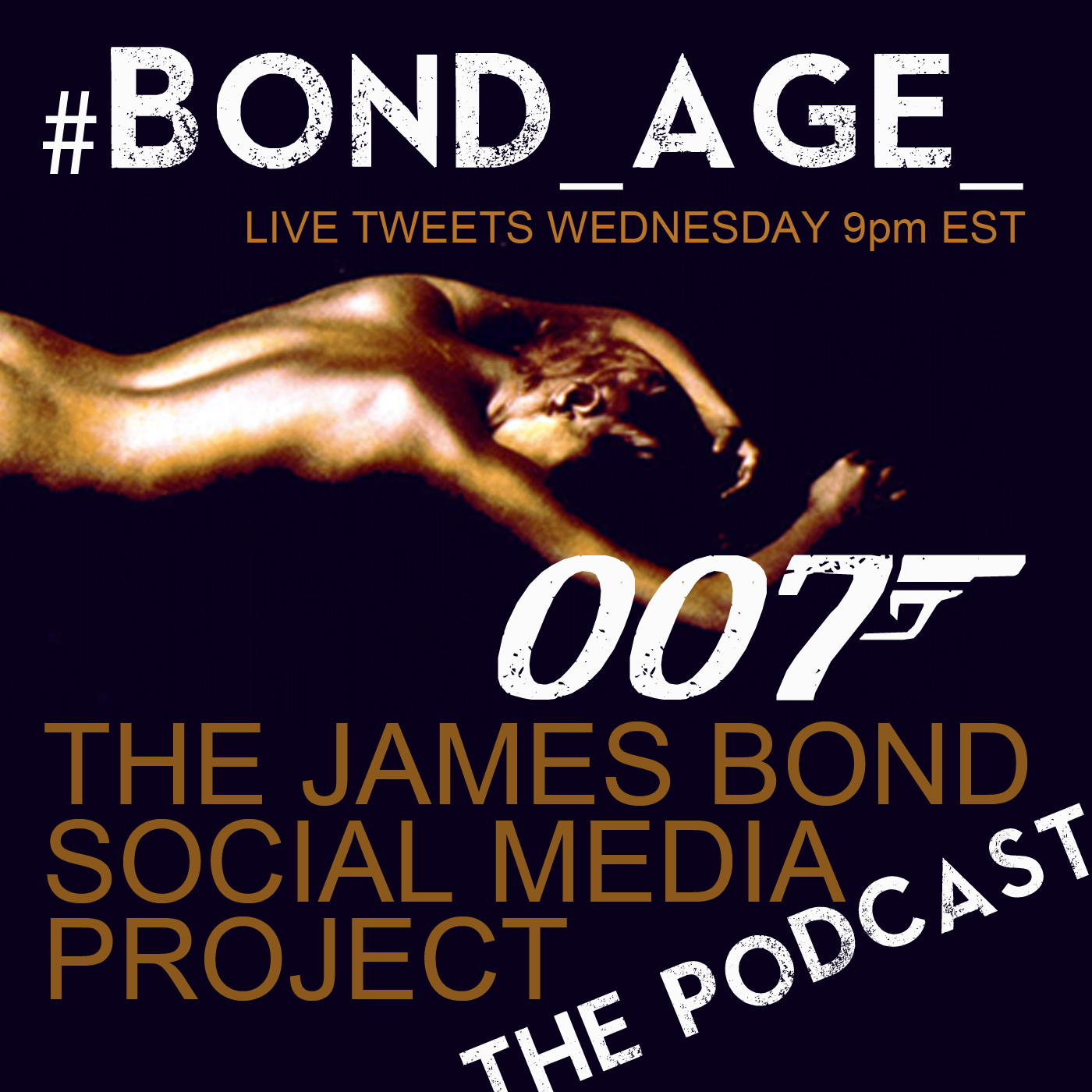 Episode 15: #Bond_age_Pod Puts SPECTRE to Bed
James (@007hertzrumble), Krissy (@Krissy_Myers), Greg (@MisterGreggles) and Keith (@theactualkeith) try to put SPECTRE in some sort of historical context and take a final stand on all things SPECTRE. Souls are assuaged, bowels are purged, and Krissy sings the standards to make it all stop… FOR THE LOVE OF ALL THAT IS HOLY STOP! They also, as a warm up exercise, recast DIAMONDS ARE FOREVER with current, working actors. Teaser: John Waters directs and #Bond_age_ casts the first American-born James Bond.
[SPOILER!]Click here to see the recasted DIAMONDS ARE FOREVER IMDB.com page.[/SPOILER!]
Download: http://traffic.libsyn.com/thejamesbondsocialmediaproject/Bond_age_Pod15_3.mp3 (right click, save as)
CREDITS
Talking People:

James David Patrick (@007hertzrumble), proprietor of this here #Bond_age_ project, angry pitchfork-wielding villager.
Krissy Myers (krissy_myers), mistress of the night/crooner, #HoorayForSexism consultant.
Keith Bodayla (@theactualkeith), President of Accents R Us, Freudian fixation on Diamonds Are Forever.
Greg Sahadachny (@MisterGreggles), podcast professional by day, Richard Greico by night.
Music contained within:
"The James Bond Theme" – Monty Norman and John Barry
"What's Your Name (Belgian Remix)" – Zinno
"It's Martini Time" – The Reverend Horton Heat
"What the World Needs Now" – Burt Bacharach
"Higher and Higher" – Howard Huntsberry

Host segments originally recorded on March 14th, 2016.
Copyrights are owned by the artists and their labels. No f'ing money is made from this podcast.