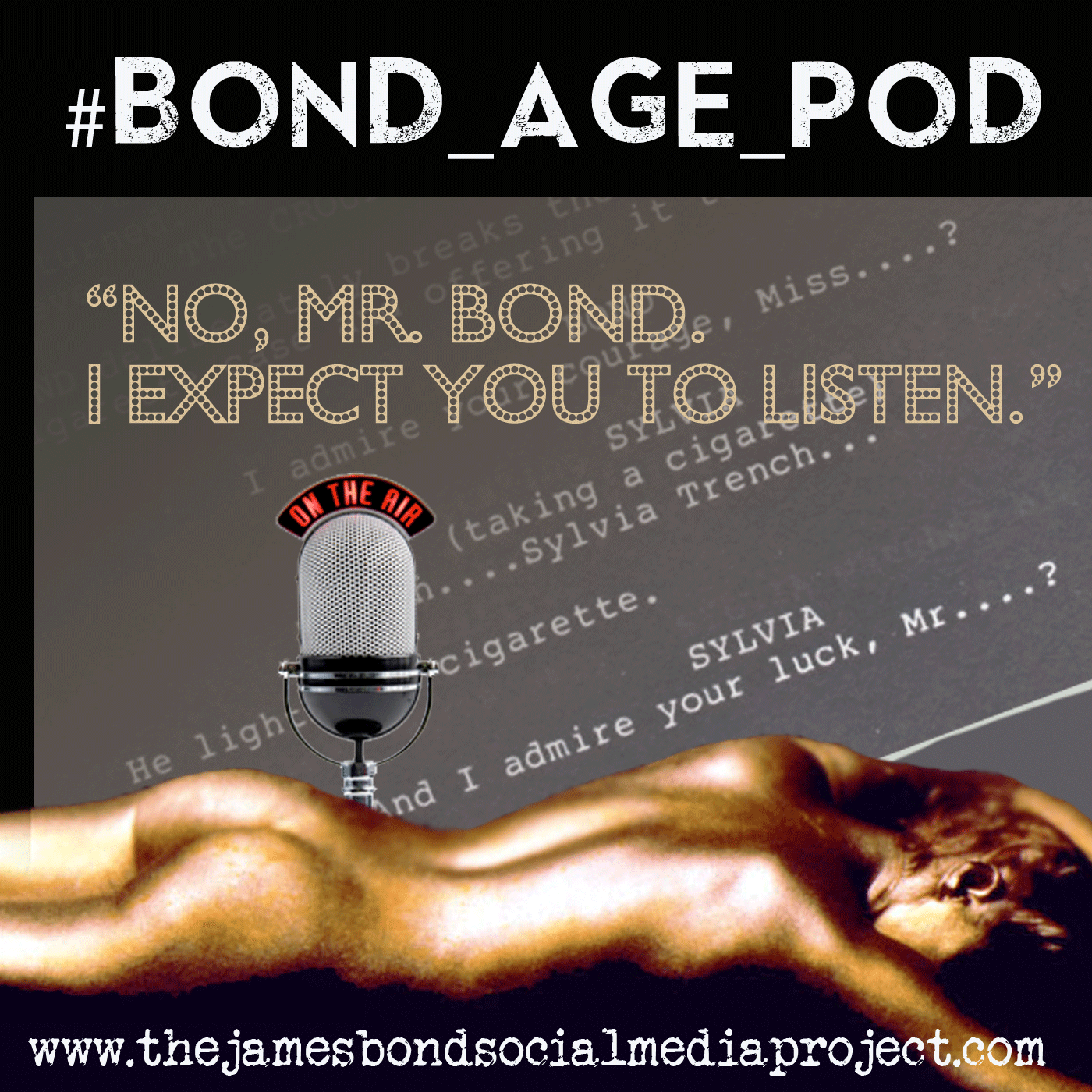 Episode 18: The Last Jedi is Roger Moore
Krissy (@krissy_myers) and James (@007hertzrumble) gleefully step outside the Bond Zone to discuss how The Last Jedi is the Roger Moore of the Star Wars universe. They also take the opportunity to tell Star Wars fans to get over themselves and just enjoy this ride of new films — because you just don't know when it will all disappear again. There may be some talk about Spectre, a Mallrats reference and an appearance by The Flight of the Conchords. All in a day's #Bond_age_.
Direct Download: http://traffic.libsyn.com/thejamesbondsocialmediaproject/Bond_age_Pod_LastJedi2.mp3
CREDITS:
Talking Heads:
James David Patrick (@007hertzrumble)
Krissy Myers (@krissy_myers)
Music Contained in this Podcast: (links go to Amazon page for each album)
Sam Smith – "Writing's on the Wall"
John Williams – "Main Title and Escape" from The Last Jedi
John Williams – "Finale" from The Last Jedi

Originally recorded January, 2018.
Copyrights are owned by the artists and their labels. Negative dollars are made from this podcast.