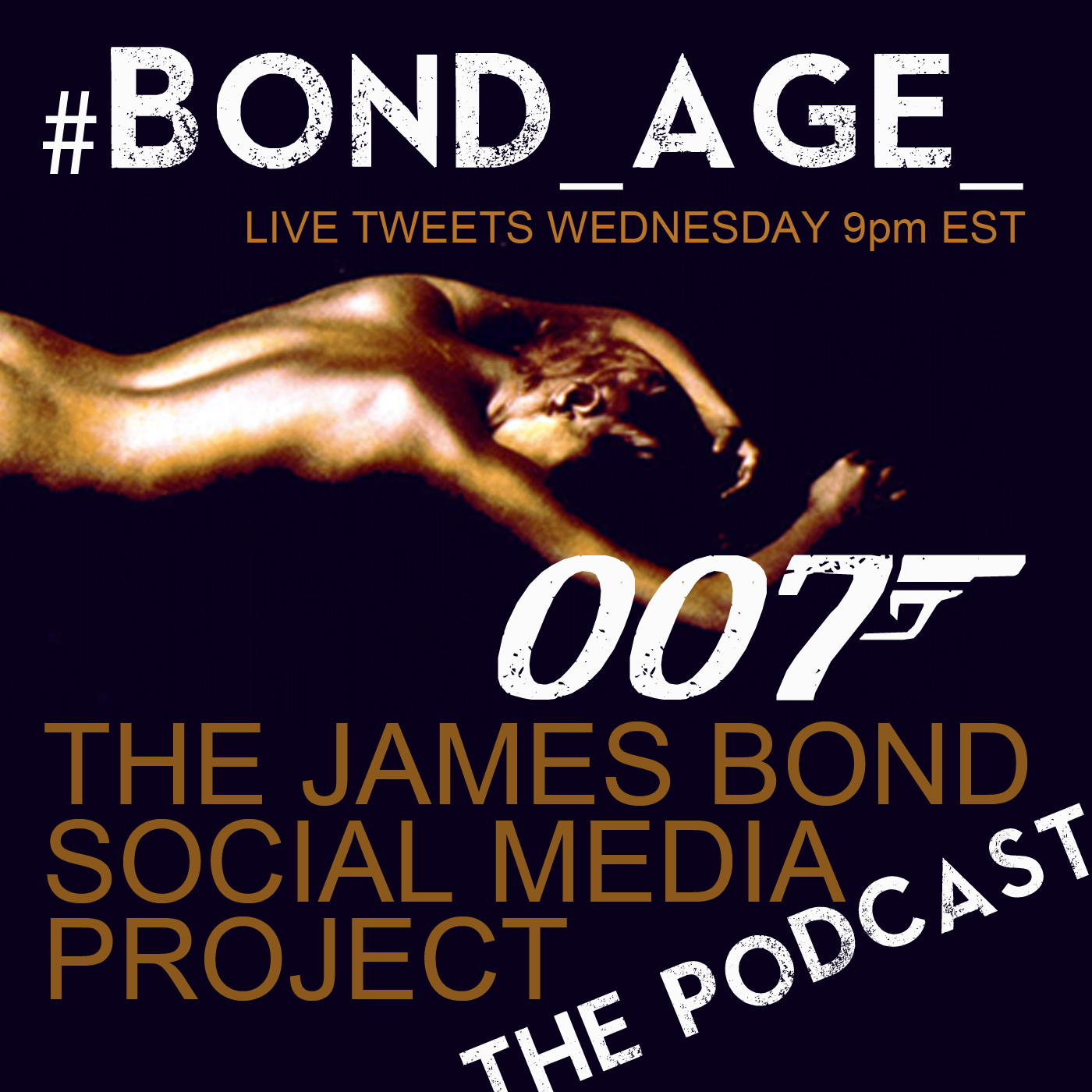 Episode 14: The Festivus Special
James (@007hertzrumble), while practicing his stone-cold sober radio voice, hosts a gaggle of #Bond_age_ misanthropes who've submitted their own Bond-related gripes. In the spirit of Festivus, we'll all air our grievances and then strip down for some feats of strength and see who can pin the host. Along the way we'll hope for some miracles and moments of clarity. Thanks to all of our contributors and even those who had technical difficulties while recording and couldn't save their audio files (you know who you are). A modicum of thanks to anyone that thought about participating but couldn't quite find the time. A modicum of thanks is kind of like a participation trophy but even lesser.
Enjoy this brief, whirlwind episode before we get back to the heavy lifting with episode 15. If you have suggestions about topics you'd like discussed on the #Bond_age_Pod hit me up on Twitter with your suggestions. We're taking any and all requests! Just please don't request any more comments on Diamonds Are Forever.

Right click, save as to download: http://traffic.libsyn.com/thejamesbondsocialmediaproject/Bond_age_Pod14_2.mp3
CREDITS
Host:
James David Patrick (@007hertzrumble), proprietor of this here #Bond_age_ project, angry pitchfork-wielding villager.
Guests:
The #Bond_age_Pod Festivus Special features guest spots from Eric Jones (@deacon05oc), Carey Kennedy (@crkennedyink), Greg Sacademy (@mistergreggles), and Greg McCambley (@gregmccambley).
Music contained within:
"The Seinfeld Theme" (Bass guitar cover) – Anna Sentina
"The Bomb" – The Sleepwalk Guitars of Dan & Dale
"Leila Dances" – John Barry
"You Only Live Twice" – David Arnold and Bjork
"Electric Boogie (The Electric Slide)" – Marcia Griffiths
"The Man from U.N.C.L.E. Theme" – Gerry Goldsmith

Host segments originally recorded on January 14th, 2015. I can't vouch for the rest of these lunatics.
Copyrights are owned by the artists and their labels. No f'ing money is made from this podcast.