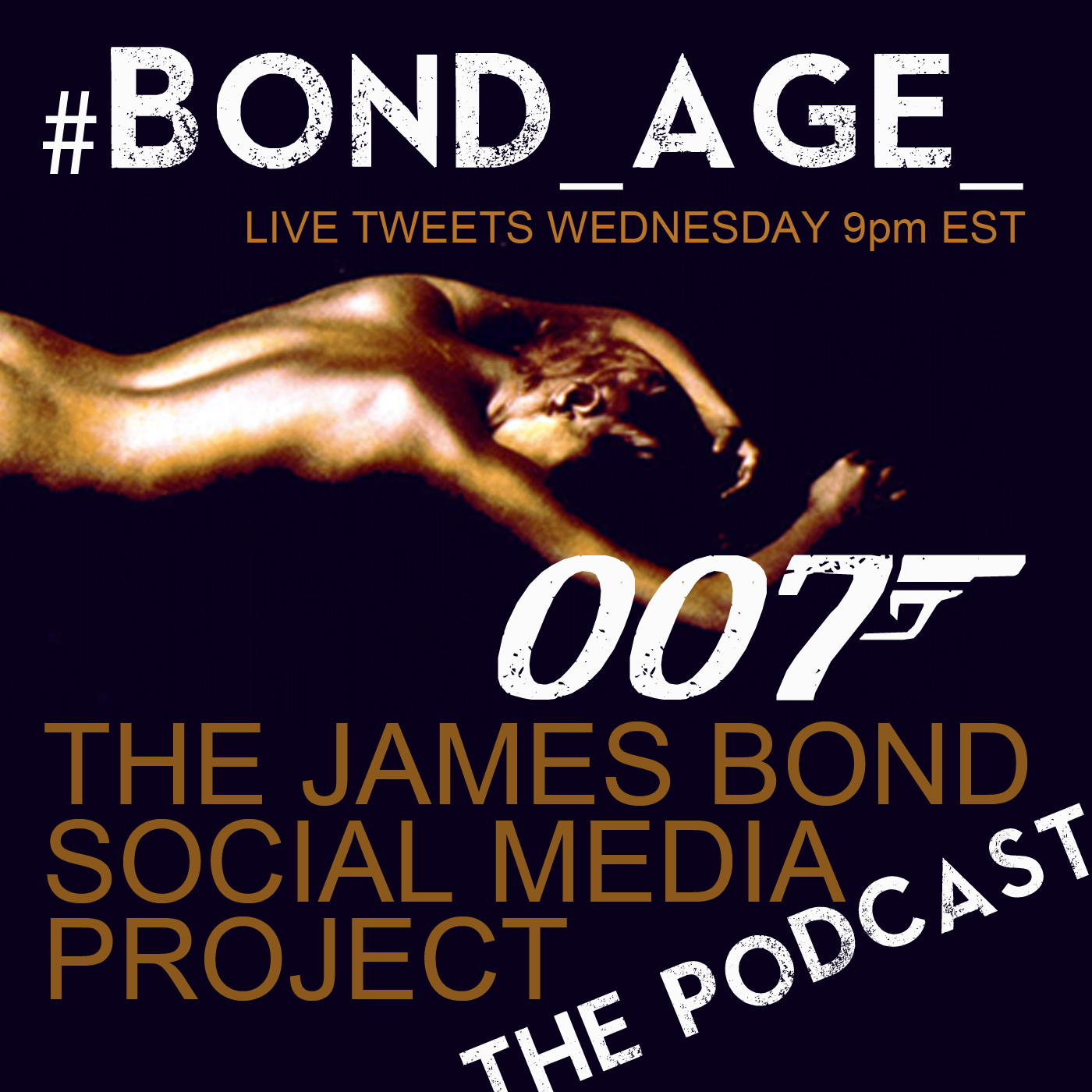 Episode 17: #Bond_age_Radio II – The Ladies Who Should Have Done Bond
In this sequel to the original #Bond_age_Radio episode, James (@007hertzrumble) spins tracks because music heals and we all need to heal sometimes. This episode of #Bond_age_ Radio highlights female recording artists that could have/should have/would have done a great James Bond theme, but never had the opportunity. I take listener requests, ignore them when they aren't to my liking and ponder hypotheticals like "one-off-Bond" actor/director scenarios. James Bond music is not just about Shirley Bassey and it never has been.
Correction: Songstress was Anita Baker's second album. I erred during the talky bits when I said it was her debut. 
Direct Download: http://traffic.libsyn.com/thejamesbondsocialmediaproject/Bond_age_Pod17_2.mp3
CREDITS:
Talking Head:
James David Patrick (@007hertzrumble), Johnny Fever, proprietor of this here #Bond_age_ project, co-President of CinemaShame, music lover, vinyl spinner.
Music Contained in this Podcast: (links go to Amazon page for each album)
Portishead – "Sour Times" from Dummy
Tom Jones & Portishead – "Motherless Child" from Reload
Julie London – "Sunday Morning" from Yummy Yummy Yummy
Cilla Black – "This Empty Place" from Cilla
Melody Gardot – "Your Heart is as Black as Night" from My One and Only Thrill
Laura Nyro – "Luckie" from Eli and the Thirteenth Confession
Mystery Track #1!
Mystery Track #2!
Mystery Track #3!
Anita Baker – "Squeeze Me" from Songstress
CHVRCHES – "Night Sky" from The Bones of What We Believe

Originally recorded the week of January 25th, 2017.
Copyrights are owned by the artists and their labels. Zero dollars are made from this podcast.