In what must certainly be considered the best news to come out of the Bond camp since the Daniel Craig sported a black tactleneck a Spectre teaser, Danny Boyle has confessed to signing on as director for the next James Bond film. Since this is a page about James Bond, we here at #Bond_age_ feel obligated to share our enthusiasm.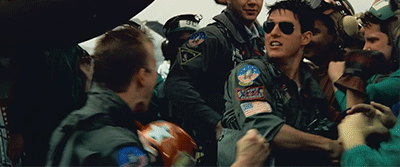 We try not to get too worked up about these early nuggets of news, but since we've been sweating out the Christopher Nolan rumors, Danny Boyle's confirmation turned the #Bond_age_ HQ into a Bacchanalian scene of euphoria last night. This is why you, too, should be excited.
Danny Boyle's a chameleon. The best Bond directors do not insert themselves or their agenda into James Bond. I'd be hard-pressed to find anyone that could pinpoint Boyle's directorial aesthetic. While that sounds like a backhanded compliment, it's far from it. Some of the same things could have been said about Stanley Kubrick and he turned out alright. To distill this into neat #Bond_age_  reductionism, Boyle is a more talented Martin Campbell. He's also rather eccentric in his film choices. He's directed existential sci-fi (Sunshine), horror (28 Days Later), black-as-night humor (Shallow Grave), and some Bollywood (Slumdog Millionaire). Some have called him erratic, but I'd prefer to call him whimsical. Bond's a different story. The genre's already in place. He just has to do what he does best.
Boyle's way with actors and characters in his films most excites me about his Bond potential. I've been beating this dead horse for years, but the best James Bond movies give 007 time and space to be James Bond — to drink, to gamble, to woo, to adjust his tie without anywhere particular to be. If it's also true that Boyle is working on a script with his Trainspotting co-screenwriter John Hodge, this could be the best of all worlds. A character-fueled director working with the writer responsible for arguably his best film.
Also, allow me to remind you (in case it'd slipped your mind) that this wouldn't be Danny Boyle's first Bond adventure.
.
One more tidbit that should be of foremost concern for any James Bond fan heading into Bond 25 — what of David Arnold? Arnold scored every Bond film from Tomorrow Never Dies through Quantum of Solace when Sam Mendes discharged him in favor of his own personal composer, [Jerry Seinfeld]NEWMAN![/Jerry Seinfeld] — thus representing Sam Mendes' greatest crime against humanity. So. Do you know who wrote the score for that little Danny Boyle helmed Bond short film? That's goddamn right. David Arnold.
If David Arnold's back (and I think we can fully expect it), that's already the best gift Danny Boyle could have given us 20 months before the curtain drops on Bond 25.
Since this all came from the mouth of Boyle, we'll have to wait for EON's official confirmation. In the meantime, I'm more than happy to take Danny Boyle at his word. Because it's the only news upon which we can hang our hats.