We here at the #Bond_age_ lair got caught up in setting up the DANGER: DIABOLIK live tweet last night and forgot to post our Birthday greetings for the great Sir Roger Moore. In my house we've instituted the Mardi Gras birthday tradition in which a birthday celebration lasts all week. This concept works because friends and family of the birthday girl/boy do not feel they have to put life on hold for one day. Things happen. Obligations (like a DANGER: DIABOLIK live tweet, perhaps) happen. Birthday wishes are welcome all week. Likewise the birthday girl/boy can claim day of birth privileges for seven full days, no questions asked. So, that said, how can we best celebrate your Mardi Gras Birthday, Party Moore?
Happy 88th to the hardest working Bond in the business. May you live to be 1000 years old, sir.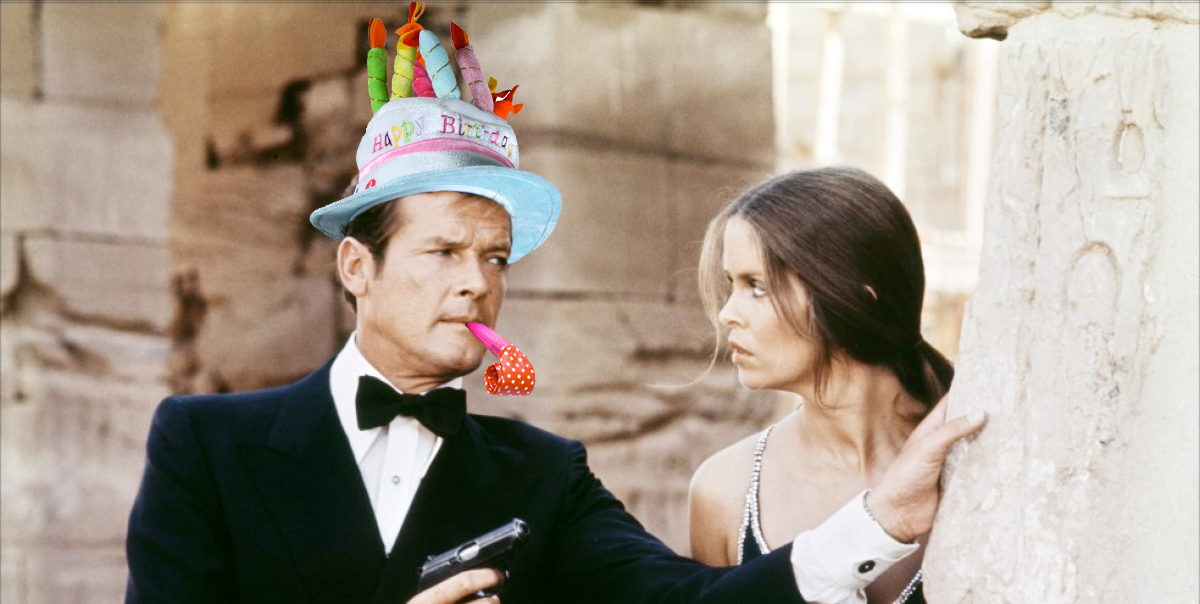 Here's a clip collection of some of Moore's best one-liners as Bond. I didn't do it, but enjoy all the same.