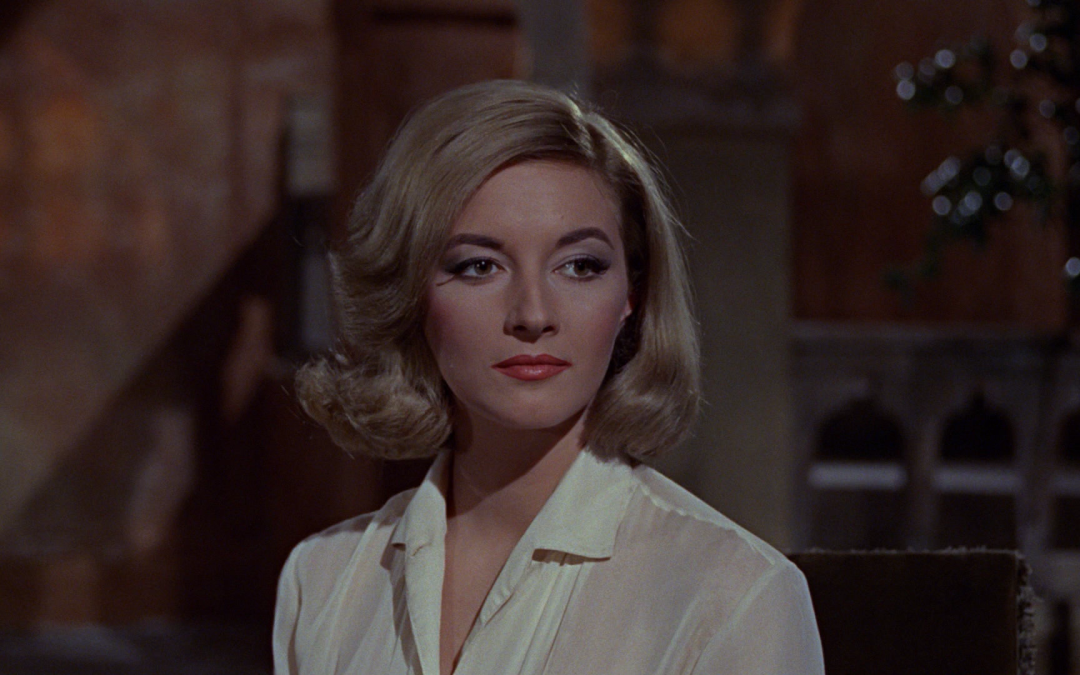 This essay on From Russia With Love is the second in a 24-part series about the James Bond cinemas. I encourage everyone to comment and join in on an extended conversation about not only the films themselves, but cinematic trends, political and other external influences on the series' tone and direction.
Of [In]human #Bond_age_ #2: The Argument for Tatiana Romanova (and From Russia With Love)
by James David Patrick
originally published on Sundog Lit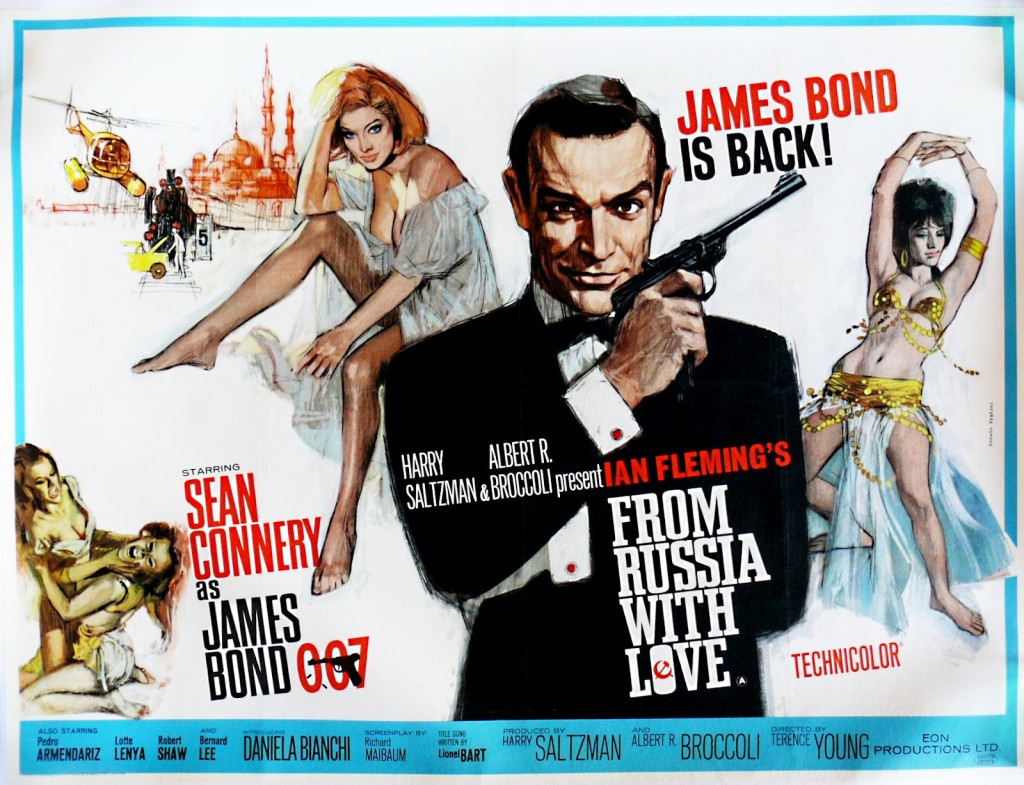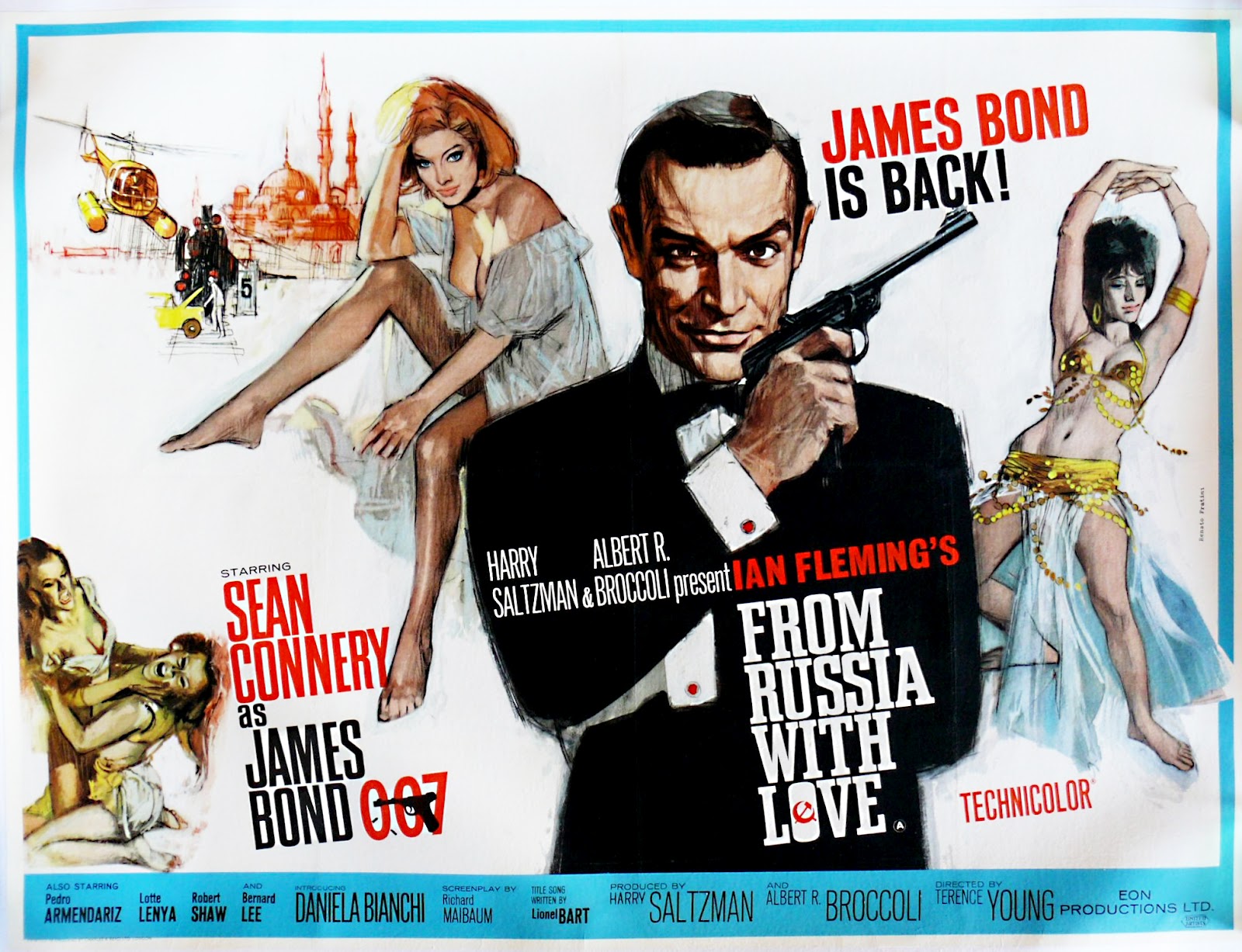 Departing briefly from the mythology and legend of the James Bond character, let's adjust our focus to the Bond girls for a moment. I'm thinking specifically about Tatiana Romanova, played in the film From Russia With Love by Italian vixen Daniela Bianchi, and Tatiana's place in the Bond girl lineup. She doesn't have the legendary name like Goldfinger's Pussy Galore or Moonraker's Dr. Holly Goodhead or a killer swimsuit like Honey Rider in Dr. No, Miss Mary Goodnight in The Man With the Golden Gun or Domino in Thunderball. She also doesn't cause Bond to change his ways or fall in love or seek revenge (see Teresa De Vicenzo in On Her Majesty's Secret Service and Vesper Lynd in Casino Royale). As a result she's never listed at the top of those Bond-girl ranking lists (that actually use more logical computation than the BCS rankings) or defended among friends in a best Bond-girl argument.
Except by me, of course
First some character background. Tatiana Romanova is a corporal in the Soviet Intelligence organization, assigned a job as cipher clerk. She is chosen for the role of seductress by her commanding officer (Rosa Klebb, who, in the film is also an agent for SPECTRE) in a plot to discredit British Intelligence by framing and murdering a culturally significant figure. In this case, the legendary British spy James Bond. Because SPECTRE is purely a cinematic invention, we will not consider the novelization treatments of Tatiana and Klebb for this chat because the SMERSH/SPECTRE differences are not inconsequential. Tatiana believes she is working for the Soviet government and therefore believes she is on the side of greater good, an agent of espionage sent to merely plant false information. She has no knowledge of the murder plot or SPECTRE's design on her. Tatiana's pretense for contacting Bond is that she has fallen in love with him through pictures and stories of heroism, wants to abandon the Soviets, and aims to deliver the Soviet code machine, LEKTOR, to British Intelligence as a show of good faith. (more…)