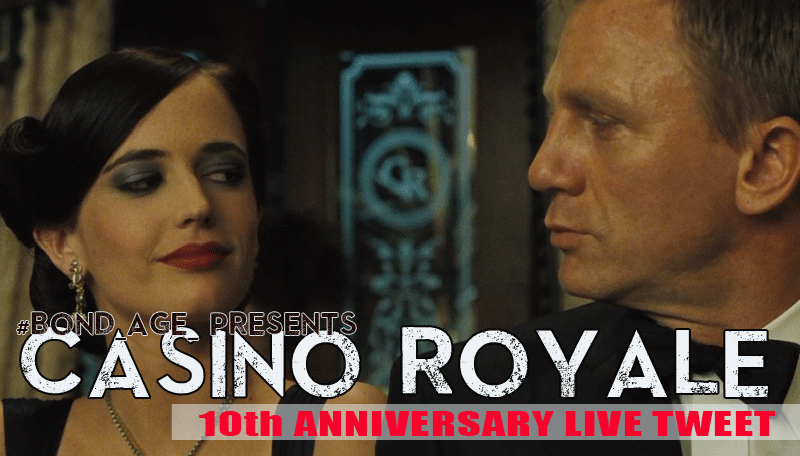 Casino Royale 10th Anniversary Live Tweet
As with all our Bond tweets, we live by the BYOM (Bring Your Own Movie) rule. So pop in those DVDs and Blu-rays or spin those digital copies.
If for some reason you don't own Casino Royale (fix that, btw), you might be able to find a copy online at say…. Dailymotion.com. It's just a thought. Maybe try there.
Show starts at 9pm ET. Follow the #Bond_age_ hash and sprinkle in some #CR10 when you feel like it.
Have a good twatter, everybody.